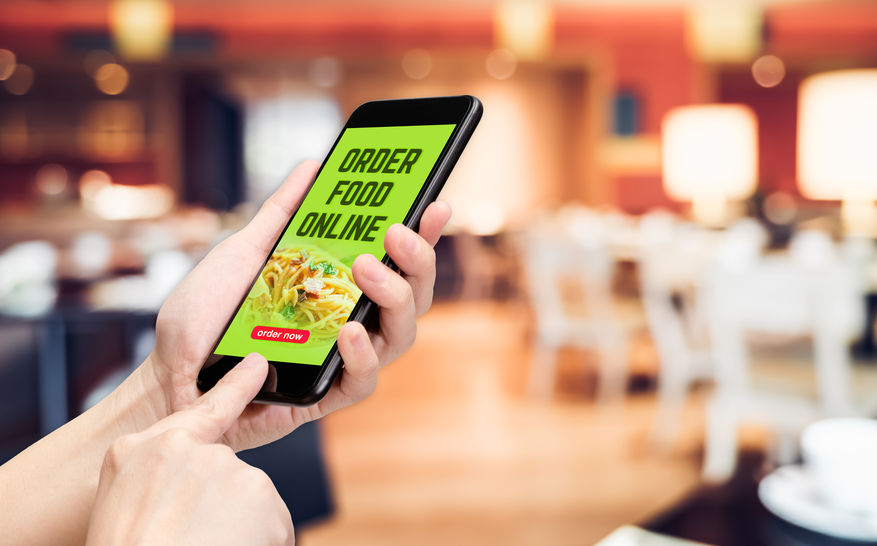 How Hotel Restaurants Have Adapted and Remained Successful During COVID-19
Anyone who's been paying attention knows that the COVID-19 pandemic is far more than a public health crisis. It's also an economic menace as well. But of all the industries impacted by the outbreak, few have been hit harder than the hospitality sector.
For hotel restaurants, though, the situation has been especially challenging. Not only are people not dining in, but they're also not traveling. Whether this is due to the ongoing and widespread lockdowns or it's due simply to the fear of the virus, the simple fact is that people are still staying home in significant numbers.
Despite these unprecedented challenges, however, hotel restaurants are innovating and adapting. And many have found new ways not only to survive but to prosper.
Changing the Service Model
It's by no means quick, easy, or necessarily cheap to shift your menus and your service model from dine-in to carry out. However, hotel restaurants are having some important successes in doing exactly that.
Offering grab-and-go options can be an ideal way to avoid shutting your establishment down entirely. This change in the service model can also allay the fears of customers who don't like the idea of eating indoors, even in a socially distanced space.
Better still, hybrid models that feature packaged and prepared foods can be especially attractive for families who still want access to restaurant-quality food without having to make a daily trip into town. In fact, one acclaimed executive chef for the Cotton House Hotel reported a 90% increase in grab-and-go sales after dining rooms closed.
The Peril and Promise of Reopening
If carryout, delivery, or grab-and-go isn't exactly tenable, though, there is still hope. Reopenings are happening, even if on a limited basis, and even with the possibility of more future shutdowns.
But this by no means suggests that it's going to be business as usual. Your guests are going to need a lot of reassurance that it's safe to dine in your restaurant. Hotel restaurants that have been most successful in their reopenings are those that have been most transparent about their safety and sanitation practices.
To be able to be transparent, though, you're going to need something to show your guests — and your community. As a restaurant operator, you're certainly already quite familiar with what it takes to maintain rigorous public health and safety standards. You're likely already quite skilled in ensuring that your employees are frequently and thoroughly washing their hands, along with ensuring that hand and surface sanitizers are always at the ready.
To reassure and attract your guests, though, and to protect the community as a whole, you're going to need to take your health, hygiene, and sanitation standards and practices to the next level. From a public health standpoint, reopenings are a perilous process.
Hotel restaurants, because they are by definition oriented primarily to guests from outside of the community, have a special responsibility to work hard to ensure that their store doesn't help to introduce or spread infection in the community.
A number of technologies are emerging, for example, to make contactless service easier and more convenient. For example, online ordering and mobile digital payments reduce the likelihood that the virus could be acquired through contact with high-touch surfaces.
However, as winter looms in the northern hemisphere, outdoor service, which is perhaps the best option that reopened restaurants had for dining in, isn't really going to be feasible. At the same time, operating at 25% or even 50% capacity inside might not be sustainable either.
And, with the global economy under duress, securing financing to help make it through the lean times can be more difficult than usual. For small businesses with less capital on hand to collateralize a loan, government funding can be an accessible option. The best bet, though, will likely be to reduce overhead as much as possible, while eking out as much revenue whenever and wherever you can.
This, too, is where technology may well come to the rescue. For example, a booking engine can not only be used to speed payment processing but can also be used to optimize your seating strategy. This way, you're minimizing gap times between reservations, ensuring you're squeezing the most seatings possible into that 25 or 50% capacity.
Staying Afloat
Prospering in the wake of the coronavirus is not easy for any business, but it's a particular challenge for the hospitality industry. Hotel restaurants are especially hard-hit, as communities go into lockdown, tourism grinds to a halt, and precious few people are willing to take a chance on dining in.
Despite these challenges, though, it is possible for hotel restaurants to make a good go of it. It just takes a bit of strategy, some perseverance, and a lot of creativity. Survival for many hotel restaurants means the willingness and capacity to innovate, not only in your business technology but also in your service model.
Author: Luke Smith