From 6 to 120 rooms, from seasonal to all-year-round, we got it all covered.
Read what some of our customers say about hoteliga:
"...the team has been very helpful for our hotel needs. hoteliga as software is very easy to use and I will definitely recommend that to any hotel owner. We have use a lots of software in the past but none of it wasn't that easy to use."
Vaisiliki Stylianou
Bay View Apartments
Cyprus
"...hoteliga is the best solution we ever found! ...excellent customer service and support. Cost effective. Our partnership with hoteliga brings more value to our business. I definitely recommend hoteliga to all hotel owners..."
Giannis Xenakis
Anna's House
Crete, Greece
"I have been always sceptic about cloud services, but hoteliga changed all that ... I can use it no matter where i am and the cost is below 1 euro/per room. I truly believe that hoteliga offers me the best customer experience in all my needs . I highly recommend it."
Dimitris Mavronasios
Hotel Apollon
Xylokastro, Greece
"I have hoteliga for my hotel 2 years now. I have used various hotel systems in the past but in everyone I had big issues. Hoteliga is really easy, accessible from everywhere with great interface and amazing reports ... it is a fantastic solution for medium sized hotels..."
Vaggelis Agapitos
Agapitos Villas & Guesthouses
Pelion, Greece
"...it is so easy one basically needs no training ... The best thing for us is that we can work from anywhere, anytime and I that it works also from tablet ... hoteliga team always responds fast to all our questions. They constantly create new features and functionality. I highly recommend this product! It is perfect for us!"
Vaso Georgantzakou
Villa Gorgona
Porto Heli, Greece
" Choosing Hoteliga was the best choice for our hotel. Very easy to use, you can test it first , useful , subscription are very competitive and Hoteliga has everything that a hotel needs and adds more and more . Support team is always on your side. You should definitely try it!! "
Vassia Kavalierou
Reservations Manager
Iro's Hamlet
Mykonos, Greece
"Hoteliga is a very user friendly cloud hotel management system, it is very practical and easy to operate, and you do not need to have special knowledge to use it. It has all the features we need. They offer great and immediate technical support and service, always with courtesy, willingness to help and fast solutions. "
Efi Lerouni
Finday Eco boutique
Kalavrita, Greece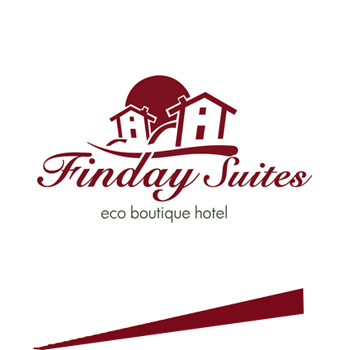 " You will fall in love with Hoteliga instantly! Hoteliga is so user-friendly...the automatic-booking feature with websites such as booking.com will add the new reservations automatically to your calendar without lifting a finger! The staff at hoteliga have impressed us with their dedication and great service and have gone above and beyond in helping us. "
Nima Payamyar
Hotel Cinquantatre
Rome, Italy
"...It has all the features you really need to manage your sales, and simplifies it to the point that anyone can become an expert in a very short time. If I had to compare it ... I would say hoteliga is much better value for money, since it reduces the operating costs of replacements and training, making the reception, sales and treasury works much easier."
Guilherme Andrade
Thomson House
Angola
"...hoteliga is the best program ever made for small & medium hotel owners who don't want to get involved with all that big and complicated and non user-friendly programs ... with the useful design ideas, you never lost track of your guests' payments, you always manage your hotel's availability easily...your hotel's data is backed up on cloud always! "
Oytun Hicbaymaz
Invictum Residence
Istanbul, Turkey