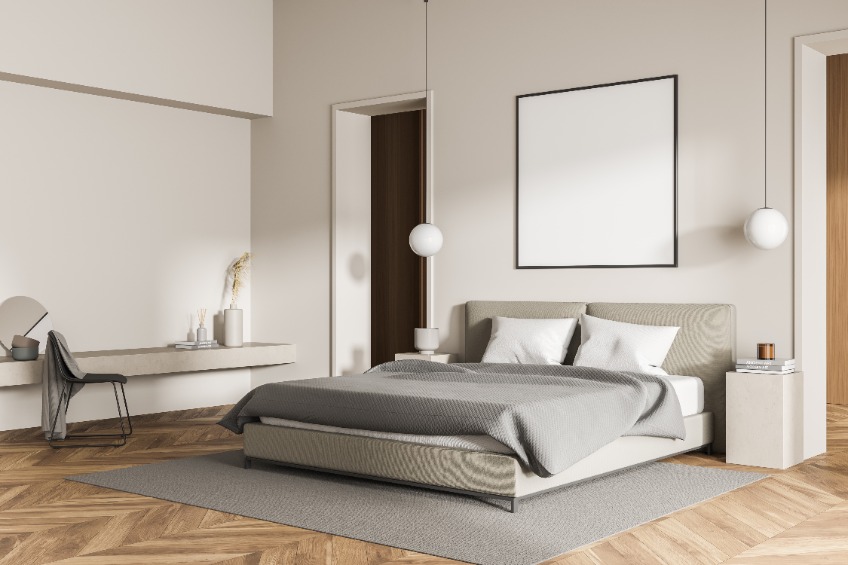 Choosing The Best Flooring For Hotel Rooms
Having the best flooring for your hotel rooms can make all the difference. There are many factors that should be considered when choosing the right flooring for your hotel.
These include durability, appearance, and price.
Hard Surface Flooring
Choosing the right hard surface flooring for your hotel rooms can be a challenge.
You have to consider the cost, durability and maintenance requirements. The flooring you choose will also affect the comfort of your guests. In addition, you want the flooring to coordinate with the rest of the hotel and its branding efforts.
The best type of hard surface flooring for hotel rooms is one that looks good, lasts a long time and is easy to clean. There are many options available. You can use LVT, a high-tech, simulated wood product that will mimic the look of more expensive flooring.
The floor you choose is the first thing your guests notice. It sets the tone for the rest of the design features. You can also choose a variety of colors, textures and species.
Epoxy
Epoxy flooring can create an eye-catching appearance, while offering durability and ease of cleaning. Epoxy flooring is also non-porous, so spills will be cleaned up easily.
It has a smooth look that mimics marble floors. The flooring can be custom-made, and offers many beautiful colors.
Epoxy flooring is a popular choice for many businesses such as restaurants and hotels. It is durable and non-porous, which means it is resistant to chemicals and moisture. It can also be easily cleaned with a simple sweep.
Epoxy flooring can be applied by professional contractors or using a DIY method. The installation process will vary depending on the type of flooring and the system you choose. Common installation procedures include screeding, troweling, and broadcasting.
Decorative epoxy flooring is ideal for hotel lobby and common areas. It provides a modern, industrial-chic feel. It also offers a variety of custom decorative options.
Epoxy flooring is also available in an anti-slip coating. This will help prevent falls. You can also choose a self-leveling epoxy to create a smooth look, and it's still a cost-effective flooring solution.
Epoxy is also highly resistant to shock and impact. This makes it ideal for hotel rooms, lobbies, and other high-traffic areas.
Epoxy floor coatings are available in a wide variety of colors, including rare and unique hues. They can be applied to the walls of shower enclosures and garages, and can be used to brighten open-concept spaces.
Laminate
You want a durable and versatile material that is easy to clean and maintain.
You also want a material that fits in with the aesthetics of your brand. Fortunately, there are a number of options to choose from.
Laminate flooring is a great choice for hotel rooms. Unlike many other surfaces, laminate flooring is easy to clean and maintain. It also offers accurate surface textures and is resistant to stains.
Vinyl
Choosing the best flooring for hotel rooms depends on the type of hotel you run and the budget you have to work with.
There are several reasons to consider vinyl flooring for your hotel. One of the most important reasons is its durability. It's easy to clean and scratch-resistant. In addition, it can mimic the look of other luxurious flooring options such as wood, stone, and tiles.
Another reason to consider vinyl flooring is its cost-efficiency. While it may be more expensive than other flooring options, it's much more affordable than solid wood. Another benefit is that it can be replaced easily if one piece is damaged.
LVT can last up to 15 years. It is also stain resistant, waterproof, and non-porous, meaning it can be easily wiped clean. LVT can be easily installed in bathrooms, gyms, and other high-traffic areas.
Luxury vinyl tile also comes in a variety of designs, colors, and textures. This makes it the ideal choice for your hotel's entertainment center, gym, or cafeteria. In addition, it can be customized to suit your brand's needs
Luxury vinyl tile is also easy to install and replace. In addition, it can create a home-away-from-home experience for guests. It can also be used in areas where a carpet may not be feasible.
If you're looking to remodel your hotel, it's best to contact a flooring professional to help you make the right choice. The right flooring can add life to your rental property and make guests feel like they're in a real home.
Carpet
Hotels receive high volumes of traffic. With that comes a lot of wear and tear. It's important to choose a material that will not only look good, but be comfortable and last for years.
Carpet is probably the most popular flooring for hotel rooms. Not only does it look nice, it's also comfortable and warm. It's also easy to clean. Plus, it's affordable. And, it's one of the best soundproofing options out there.
A carpet with a cushion backing will enhance comfort. The cushion will also reduce back pain caused by standing. Carpet is one of the most durable floor coverings.
Carpet's other big advantage is its sound absorption properties. Hotels can use carpet to reduce the noise created by traffic passing through hallways. It can also prevent noise from transferring into a guest's bedroom.
Another advantage is the wide variety of colors and designs available. Carpet is available in a number of different textures. There are also a number of rugs that will help improve the look and feel of a room.
The best flooring for hotel rooms is something that will complement the hotel brand. There are a number of choices out there, and you should be careful not to overlook any of them.
Composite Marble
Whether you are looking for the best flooring for your hotel room or a commercial establishment, marble flooring is an impressive addition.
Marble is durable, attractive, and easy to clean. With a custom design, your marble inlay can highlight a unique aspect of your home or business.
Marble is a natural material that has been used by many famous buildings throughout history. Marble is resistant to moisture, stain, and other substances. It also makes a beautiful addition to restaurants, hotels, offices, and entertainment venues.
There are several different types of marble. Italian marble is popular in many luxury hotel lobbies. It is a high-end finish, and is known for its brilliant luster and dazzling sheen.
However, it is also more expensive than other types of marble. It is also brittle and can chip easily and it can also be difficult to install.
Compared to marble, composite marble is cheaper and easier to maintain. It is also non-porous and is made from a combination of pigments, chips, resins, and polymers. It is also fabricated in slabs, which reduces the number of pieces.
Composite marble also offers a sophisticated look. It is made to look like natural stone, and is available in a wide variety of colors. It also has stunning veining patterns.
While composite marble is cheaper, it lacks the durability and hardness of natural marble. In addition, composite marble is also less impervious to moisture. This makes it less ideal for hotel floors.
Conclusion
The best flooring for hotel rooms depends on a variety of factors. Hotels should carefully consider their specific needs and budget when selecting flooring options.
Durability, maintenance needs, and aesthetics are also important considerations that should be taken into account.