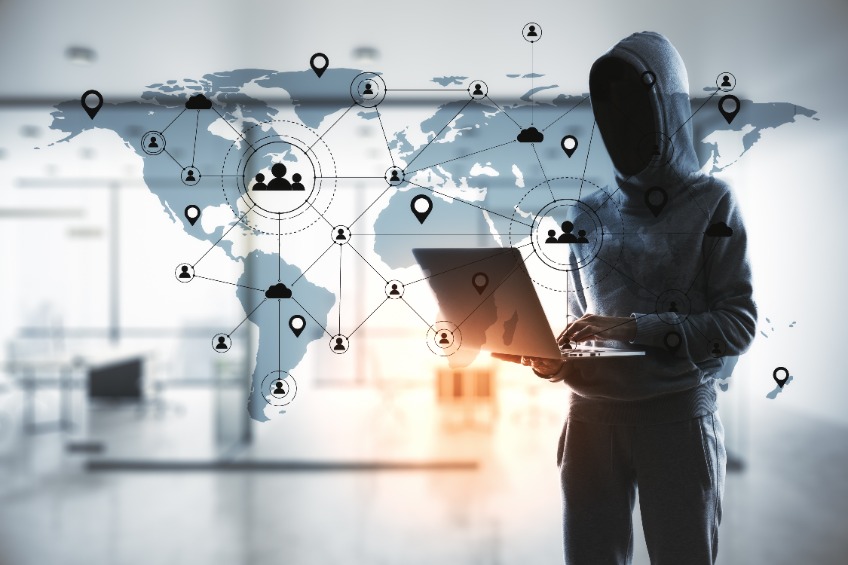 What to Do if Your Hotel's Website Gets Hacked
In this day and age, running your own business, regardless of its particular size or shape, is much different from what it used to be just a few decades earlier. The competition is more fierce and bloodthirsty than ever, and customers tend to be much pickier and have higher expectations regarding the services and products they purchase.
But the issues that modern businesses face regularly do not end here. Long gone are the days when people working office jobs feared corporate spies the most. Now, the spy has turned into a savvy hacker who can conduct a disastrous cyber-attack in a matter of hours. The numbers are astonishing and scary at the same time, as even up to 30,000 websites fall victim to hackers every single day.
What can you do when the worst-case scenario comes true, and your business gets attacked by a malicious hacker? In an ideal world, every enterprise would be using risk management of some sort. However, it's not always the case.
Here are some tips that will help you proceed in case of a cyber-attack:
Backup Your Website
Remember that even if your website gets hacked, it's not the end of its existence. In fact, it should still be functional and have all the vital data. You should be able to download its backup and then use it to re-upload the whole website and proceed with cleaning up the mess caused by the hackers.
The best practice is to store the backup version of your website in at least two locations — in the cloud and on a hard drive that you can keep in a safe place and access whenever necessary.
If you're worried you may forget to back your site up regularly, you can invest in a system that will do everything for you. This way, you will always have a backup of your website on hand and have one less thing to remember about.
Change Your Passwords
In the vast majority of cases, hackers leave their more "sophisticated" and time-consuming methods for the times when they target the big players. It means that unless you're an absolute industry leader doing business with people from all around the world, they're most likely to try gaining access to your website using "brute" force.
Chances are they will attack by guessing your passwords, so one of the first things you should do is to change all of them regularly. Doing this will prevent the attackers from accessing your website any further. Unless they're really determined, they probably won't want to waste their time trying to keep guessing your passwords.
Fix Security Vulnerabilities
Examining your website to find its vulnerable points is yet another essential step you should take if your website gets attacked by hackers. That's because some of these points aren't always as clearly visible. Even as an admin, you may simply not see them.
For instance, WordPress offers numerous security plugins that are free but guarantee premium quality. You can consider using plugins such as Wordfence, which comes with real-time firewall rules and malware signature updates, or opt for WPScan, which, as the name suggests, scans for vulnerabilities and identifies them for you.
Contact Your Hosting Provider
This step is especially important if your hacked website runs on shared hosting. In such a case, it may turn out that your website wasn't the source of the issue, and instead, everything started on another website unrelated to yours but running on the same server you both share.
You should talk to your hosting provider as soon as possible and ask whether other websites on the same server have been hacked. They should provide you with all the necessary information.
Of course, after going through such a traumatic experience as a cyber-attack, you may feel that you should switch to another, more secure hosting provider. Such doubts are perfectly natural, and you shouldn't be afraid to make a change. The more confident you feel about your choice, the better for your enterprise.
Work With a Cybersecurity Expert
Last but not least, it's no secret that if you're not a tech-savvy website owner, you may run into some problems when trying to implement the solutions mentioned above. Luckily, you can always choose to work with experts who specialize in cybersecurity and can be trusted with the safety of your hacked website.
If you don't know how to fix the issues yourself and your budget allows you to do so, make sure to contact a professional and leave your hacked website in their hands. You can find independent experts open for work on platforms such as LinkedIn or check what cybersecurity companies operate in your area.
Don't be afraid to ask for help, but make sure to check the reviews of a company you want to work with and always consider whether you can afford their services.
In Conclusion
Even though most business owners hope their websites will never get hacked, the number of enterprises affected by cyber-attacks only continues to grow. It can happen to you, too. Still, remember that even if the worst-case scenario comes true, there's no need to panic. Instead, you can follow the steps outlined above.
It would be best to start by changing all of your passwords and contacting your hosting provider. It's also a good idea to always have backups of your website stored in the cloud as well as on a portable hard drive. Additionally, you could search for and fix the vulnerabilities on your website. If you cannot take care of these things on your own, working with cybersecurity experts is also a wise choice.