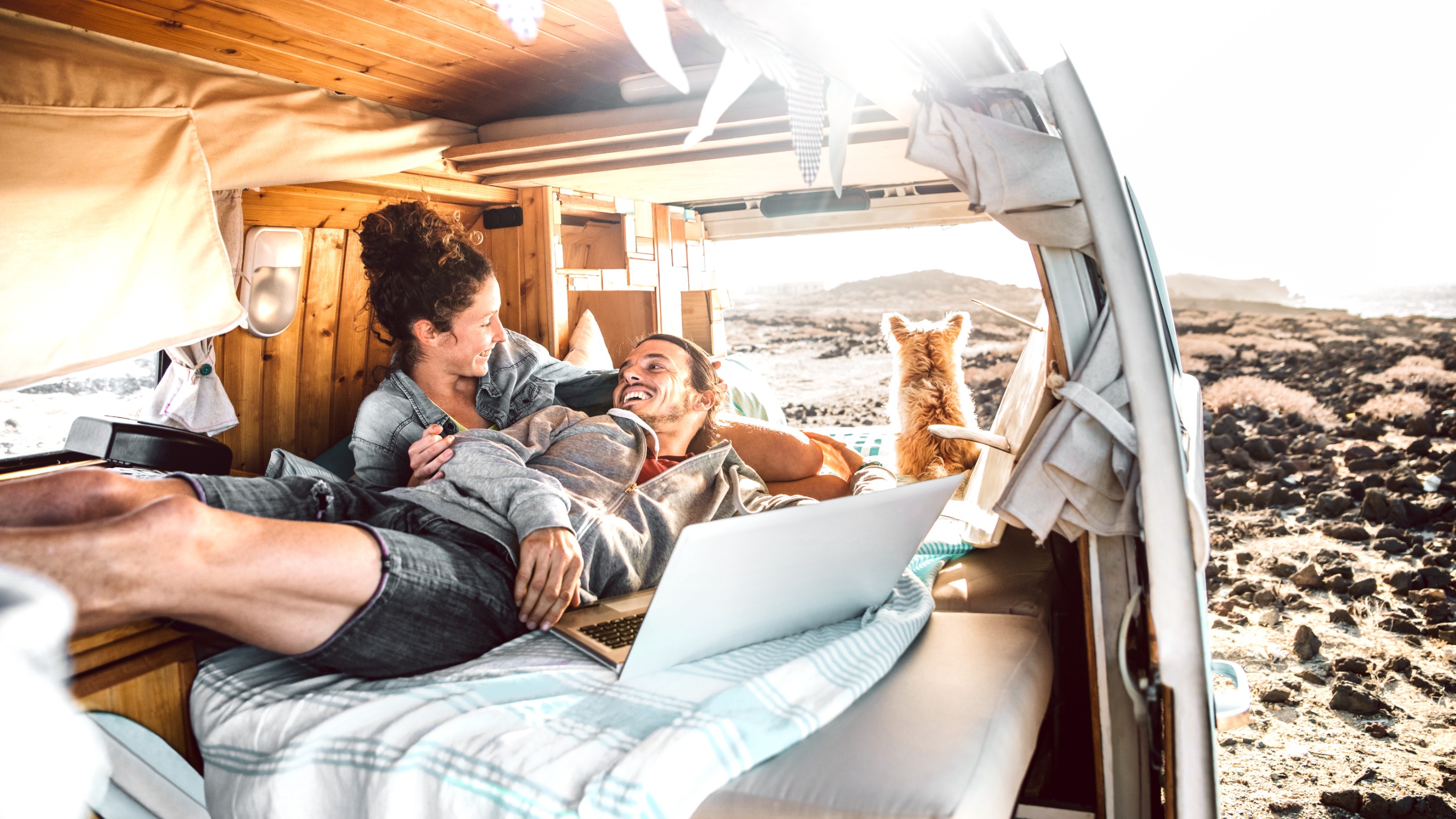 A Road Trip Guide for Your Hotel Guests: Accommodation Essentials
Every year, thousands of travelers set out to experience the beauty and excitement of a road trip. Whether it's a family vacation or an adventure with friends, there are so many places to explore and memories to be made on the open road.
As a hotelier, you have the opportunity to provide your guests with an unforgettable journey by making sure they have all the necessary essentials for their road trip. Use proven tips and tricks to always be one step ahead of the competition.
The first step to creating a memorable road trip for your guests is ensuring that they have comfortable accommodations. Before your guests hit the open road, make sure they have the basic accommodations needed for a safe and enjoyable journey. This includes items like:
Pillows
Make sure you have enough pillows for each passenger in the car, so everyone can get some restful sleep on longer trips. Look for lightweight and breathable pillows to help keep your guests cool.
Blankets
A soft blanket is essential for any road trip, especially during colder months. Look for blankets made from natural fibers and keep extras on hand in case of cold weather surprises.
Portable Toilet
This isn't an absolute necessity, but it can certainly be a lifesaver on longer trips. Look for a portable toilet that's easy to transport and set up in case nature calls while you're on the road.
Packing Necessary Supplies and Amenities
This includes providing them with snacks, beverages, pillows, blankets and other amenities that can make their road trip run more smoothly. Providing maps or other navigation solutions is also important for guests who will be traveling long distances.
Moreover, it's essential to clearly explain all the features that are included in your service and provide helpful information about the area they'll be traveling to. As your guests embark on their journey, don't forget to remind them of all the safety precautions they should take while driving.
Be sure to also provide a list of contact numbers in case of any emergency or mishaps along the way.
Make sure that you have a system in place for checking-in and monitoring the progress of your guests during their road trips. This can include sending updates about traffic, weather conditions, or other factors that may affect their journey.
It's also important to stay available in case they need assistance or advice while on the road.
Supplies Checklist
In addition to accommodations, there are other essential supplies your guests should have before embarking on their journey. Consider providing them with a comprehensive checklist of items such as:
Flashlight and batteries: If a breakdown or other road emergency occurs in the middle of the night, your guests will need a reliable source of light to see their way around.
First-aid kit: Have your guests pack an extensive first-aid kit with bandages, antiseptic wipes, and other items in case of a medical emergency.
Maps: Have your guests get maps for their destinations before they leave the hotel. This will help them plan out their journey ahead of time and make sure they don't get lost along the way.
Entertainment: Make sure your guests have plenty of entertainment options to keep everyone entertained on the road. This can include books, movies, music, and other items.
Snacks: Pack a few snacks for your guests so they'll always have something to munch on during longer trips.
By taking the proper steps to prepare for their journey, you can provide your hotel guests with an unforgettable experience on their road trips. Your guests will be sure to appreciate the effort you put into planning and making sure they are safe during their travels.
This is a great way to show your commitment to providing excellent service and making sure that all guests have a safe and enjoyable stay at your hotel.
Keeping an Eye on Local Weather Conditions
This can be a helpful service for their safety and convenience. Knowing the weather conditions in advance will help them plan a safer route, or avoid potentially dangerous roads due to inclement weather.
Letting them know about any current road construction or traffic delays can help them plan a more efficient route. By providing these essential services, you will make the guest's journey even more enjoyable and memorable.
You can also provide a list of emergency contacts for each area that they are traveling through. This can include law enforcement and emergency medical services, as well as any local towing or repair services in the event of a breakdown.
If you have access to roadside assistance programs, providing information about them can be an invaluable asset to your guests.
You will also be helping them stay safe on the road by staying informed about local weather conditions and providing important emergency contacts. In doing so, you can help ensure that each guest has a positive experience at your hotel.
Securing Local Discounts and Deals
This is a great way to show your appreciation and gain their loyalty. Local discounts can be found through partnering with nearby businesses or by offering coupons for activities in the area.
These deals will help encourage guests to explore more of the local attractions, boosting tourism and increasing business for your hotel. You can also provide information about upcoming events in the area such as festivals, concerts, and fairs to help guests stay informed about the area.
Offering discounts for restaurants, shopping, and entertainment near your hotel can also be an effective way to increase customer satisfaction and loyalty. Providing these additional benefits will show your guests that you care about their experience and make them more likely to return in the future.
Offering rewards and loyalty programs can help to create an emotional connection between your hotel and guests, increasing their satisfaction and likelihood of returning.
Rewards could range from free upgrades to discounts on services offered by the hotel. In addition, loyalty programs can provide incentives for guests who return frequently, creating a feeling of appreciation that will drive them back in the future.
Final Words
A road trip guide for hotel guests is an excellent way to ensure their comfort and safety while they explore the surrounding areas. By providing detailed information on the accommodation options available, travelers can make informed decisions on where to stay. Offering tips and advice on how to prepare for a safe and enjoyable journey will help ensure your visitors have a memorable experience.