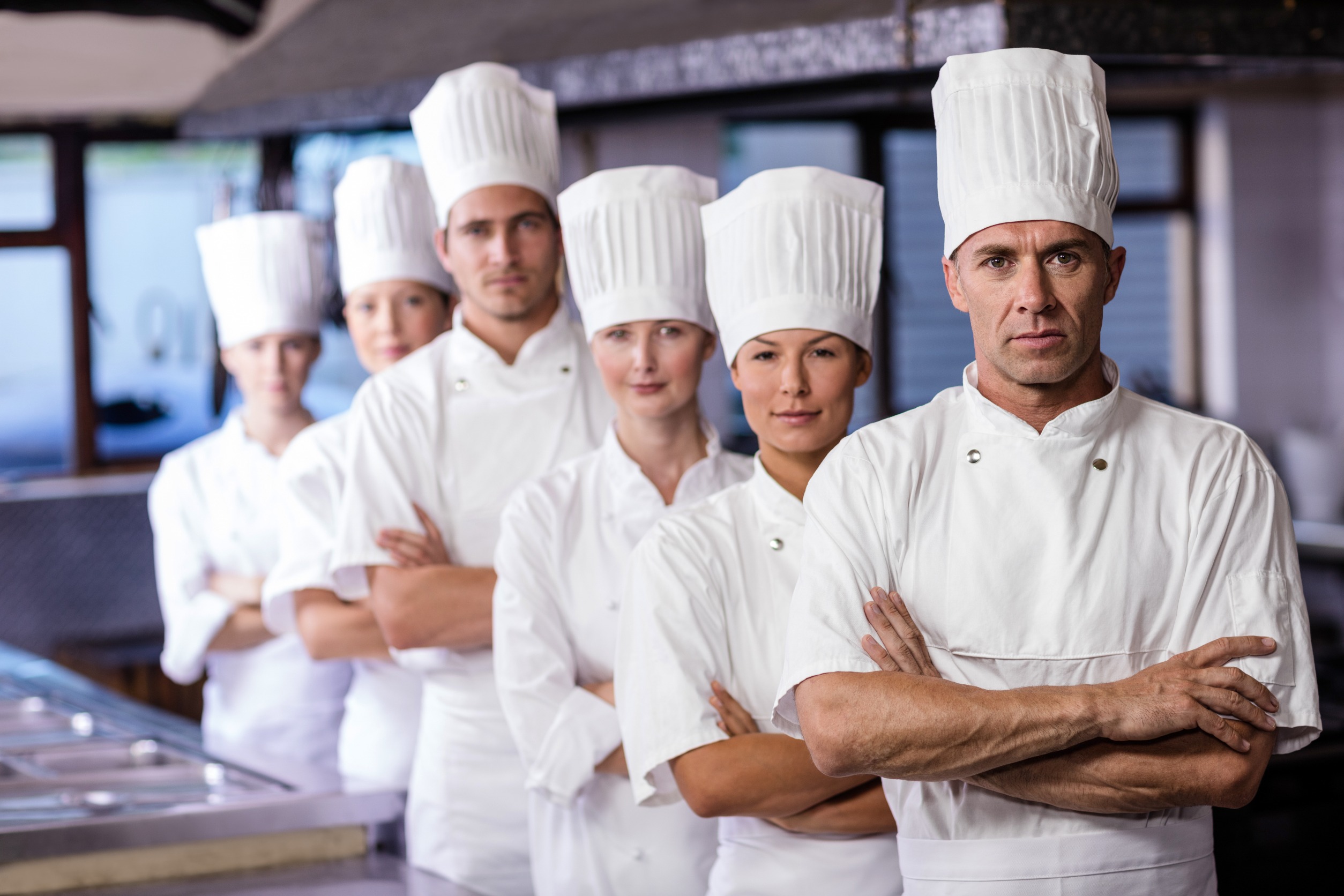 Bite-Sized Success: Navigating the Challenges of the Restaurant Industry
The restaurant industry is an essential part of the global economy and plays a significant role in societies' social and cultural fabric. However, the industry is faced with several challenges that have a direct impact on its sustainability and profitability. These challenges range from intense competition, changing consumer preferences, and rising costs of ingredients and labor to operational inefficiencies and regulatory compliance.
As such, the restaurant industry is constantly adapting to remain relevant and profitable, making it a complex and dynamic sector to navigate. In this context, understanding the restaurant industry's challenges is crucial for stakeholders, including restaurant owners, managers, employees, and customers, to make informed decisions and drive positive outcomes.
Reaching New Customers
It's becoming increasingly difficult to walk down a street without being bombarded by ads for food or scrolling through social media and seeing mouth-watering photos of dishes. With so much competition, it can be challenging for restaurants to stand out and attract diners.
Without effective marketing, even the best dishes will go unnoticed, leaving the restaurant in debt. To succeed in this saturated market, restaurants must advertise on all channels, especially digital ones.
Most customers research a restaurant online before visiting or ordering takeout/delivery food services. Additionally, many people read reviews from other diners before making a decision. Therefore, restaurants must have a strong online presence to catch the attention of potential customers.
Solution: Building a 360-degree marketing strategy for your restaurant
A diverse customer base can be advantageous during tough financial times, as it prevents reliance on a single customer type. However, the challenge lies in attracting different types of customers, which is why every restaurant needs a well-defined marketing strategy.
This strategy blueprints all marketing efforts, including promotions, outreach, and more. Whether your goal is broad, such as attracting more diners, or specific, like filling all the seats for an upcoming wine dinner, the basic plan will be similar, but the details will depend on your objective.
Managing and Optimizing Online Presence
Managing and optimizing a restaurant's online presence is a significant challenge in marketing in the food industry. In today's technological era, restaurant brands must establish and maintain an all-encompassing and dynamic online marketing strategy.
The ability to distinguish oneself from competitors and attract potential customers is vital, and comprehending the workings of social media can determine a restaurant's success or failure in terms of promotion.
Solution: Using SEO techniques for restaurant
Restaurants can increase consumption by implementing various strategies to improve their online presence. This includes:
Regularly updating their website content.
Using search engine optimization (SEO) techniques such as strategically placed keywords in Google Business Profile description.
Utilizing analytics tools to monitor website performance.
To ensure customer satisfaction, restaurants should gather feedback through surveys to gain valuable insights into customer expectations.
Creating a blog can also expand customer reach and generate leads through email newsletters for returning customers.
By balancing costs with visibility and creativity with consistency, restaurants can effectively manage and optimize their online presence.
Keeping Sustainability at the Forefront
The food industry has long neglected the importance of sustainability, but it is crucial to take action and address this issue. Due to consumer concerns about virus contamination, plastic wrap has returned, resulting in a sea of plastic packaging around fruits and vegetables in supermarkets.
The industry must prioritize sustainability once again in the upcoming year. In the restaurant sector, sustainability encompasses protecting, preserving, and restoring the environment, promoting social equity, and enhancing the well-being of people and communities.
Solution: Reducing waste
You may help the cause by taking tiny actions. Restaurants can reduce their waste by composting and recycling food waste, doing away with Styrofoam, and creating a zero-waste management strategy.
As an illustration, choose the appropriate suppliers, such as organic farmers, source as much of the goods locally as you can, choose linen napkins over paper ones, print your menu on recycled paper, etc.
Costs and Budget Management
The worst-case scenario of a restaurant's potential issues is running out of money. Your restaurant could be on the verge of bankruptcy if you make poor expense estimates and fail to account for unforeseen emergencies in your budget.
Solution: Creating a restaurant budget
The food will be your biggest expense as a restaurant owner. The price of ingredients, your menu, the cost of transportation, seasonality, pricing, labor costs, storage, and other factors all impact how much it costs to produce food. But you'll have to pay for more than just food. Your expenses include paying salaries, purchasing and maintaining equipment, running advertisements (if desired), paying rent or taxes, and more.
What steps can you take to prevent running out of money? First, establishing a budget for the restaurant that accounts for all of these aspects. To avoid running out of money when you least expect it, you should hire or, at the very least, meet with an accountant who knows what expenses to anticipate.
Managing Rotating Inventory
A restaurant's inventory management requires many moving parts, and one of its highest costs is the cost of its ingredients.
Inventory management is crucial, particularly if you've changed your operations to focus on off-premise eating or adapt to various sales figures. To keep food prices under control, delivery, takeaway, and curbside channels necessitate a targeted inventory strategy.
Solution: Using inventory software
Inventory management software, which includes the entire inventory process from counting and transferring to purchasing and billing, is used by restaurant owners to keep up with the rapid fluctuation in inventory.
While some inventory tasks, like manual counting, cannot be automated, they can be made more effective by using template inventory sheets on a phone or tablet. Inventory tasks that take a lot of time, such as keeping track of ingredient pricing and writing diary entries, can be automated.
Crafting the Perfect Menu
Crafting the perfect menu is a challenge that restaurants frequently encounter as they strive to balance the culinary preferences of their target customers, the availability and seasonality of ingredients, pricing strategies, and the overall concept and theme of the establishment.
Solution: Researching popular food trends
Chefs can experiment with various recipes and ingredients to identify the ones that are most effective for their restaurant as a solution. They might also research popular food trends and preferences to make the menu more appealing to their target audience. They can also offer daily or weekly specials to keep the menu interesting and diverse.
Additionally, it's crucial to balance meals that appeal to various nutritional needs and tastes. Offering vegetarian, gluten-free, or low-fat options on the menu can help with this.
Restaurants can guarantee their customers are happy and keep coming back by actively trying to create the ideal menu.
Finding and Retaining Quality Staff
A labor shortage soon after a recession is not uncommon. Why? The U.S. Federal Reserve aggressively boosts interest rates to battle persistent inflation. Raising interest rates may hinder hiring by slowing down investment. When your cash flow is tight as a restaurant owner, deciding how to distribute your resources can be challenging. You might need to make difficult decisions concerning personnel reductions to stay solvent.
Solution: Building a culture around your restaurant that makes potential employees want to work for you
Without a committed crew, your restaurant cannot continue to operate. Thus, maintaining their motivation is crucial. Raising pay may be necessary for a down economy to recruit and keep employees. But how can you accomplish this while still making money?
While attempting to reduce discretionary expenditures, exercise caution when reducing staff. The fact that this recession struck after a pandemic shook the restaurant business makes it special. Many Americans were also left without jobs, as a result, giving corporations the authority to set salaries.
There are 5.3 million more jobs available than employees, indicating plenty of applicants. Establishing a trustworthy workforce committed to your business's goals is the greatest approach to weathering a recession. You may cut back on unnecessary costs and prevent daily blunders by employing a smaller, more devoted crew.
To retain high-quality employees, creating a culture surpassing your competitors is essential. The hospitality industry commonly faces high turnover rates, resulting in considerable costs. In times of economic hardship, small incentives can significantly impact employees, providing an extra source of income. Therefore, incorporating employee appreciation into your management approach can ensure employee satisfaction.
Consider offering bonus incentives to staff members who demonstrate exceptional performance in your restaurant. Additionally, including edible perks, such as free meals during shifts or providing family meals for employees to take home, can enhance your employee package.
Encouraging feedback from your staff and acting upon their suggestions can increase employee engagement and loyalty. Employees who feel that their opinions are valued become more invested in your restaurant.
Cultivating Customer Loyalty and Positive Reviews
Building client loyalty and preserving positive evaluations are crucial for any restaurant's success in an increasingly saturated industry.
Strong customer relationships can help to increase brand loyalty, promote repeat business, and boost customer satisfaction.
Solution: Providing services to delight customers
This can be accomplished by giving exceptional service—from the helpful person to the quick order turnarounds—and providing rewards or loyalty programs for repeat clients.
While individual thank-you letters or follow-up emails can demonstrate to current customers that they are valued, offering discounts or special promotions can also help to draw in new clients.
One of the easiest methods for restaurants to keep existing customers satisfied and draw in new ones is to constantly monitor and respond to customer feedback on social media and other review sites.
Restaurants may ensure their operations are profitable in the long run by investing the time necessary to create client loyalty and favorable evaluations.
Restaurant Layouts Will Shift to Accommodate New Demands
In 2021, Restaurant Development+Design conducted a reader survey, and 44.59% of respondents predicted that developing non-traditional settings with a mix of on- and off-premises dining would be the main driver of development.
In the study conducted in February 2021, 62.5% of restaurant designers responded that they were creating designs that accounted for pandemic elements, including social isolation and enhanced outside dining areas. By the end of August, that percentage remained largely stable, with 59.72% of readers stating that they considered pandemic factors when creating new restaurants.
Various comments were made in February and August, with flexibility emerging as a recurring theme. One remarked, "We're considering pandemic safeguards, but not in a way that will require remodeling after pandemic rules are lifted. Another said that, in contrast to earlier, "there is a big emphasis on outdoor spaces and takeout."
Solution: Maintaining a comfortable atmosphere in the restaurant
Restaurants will need to limit their seating capacity to accommodate social segregation. It will be of utmost importance to creatively utilize the space to keep spacing between tables to maintain a comfortable atmosphere in the restaurant. A restaurant with slim profit margins must take all reasonable precautions to protect its staff and patrons. Restaurants will place the biggest priority on providing no-touch solutions.
Conclusion
In conclusion, the restaurant industry faces numerous challenges in today's fast-paced world. From rising food costs and labor shortages to increasing competition and changing customer demands, restaurant owners must be adaptable and innovative in their approach to business.
However, there are several ways to overcome these challenges. One is to focus on building a strong brand identity and customer loyalty through social media and personalized experiences. Another is to invest in technology and automation to streamline operations and increase efficiency.
Finally, adopting sustainable practices can help the restaurant industry overcome challenges and contribute to a better future for the planet. By staying proactive and embracing change, the restaurant industry can continue to thrive and provide customers with memorable dining experiences.