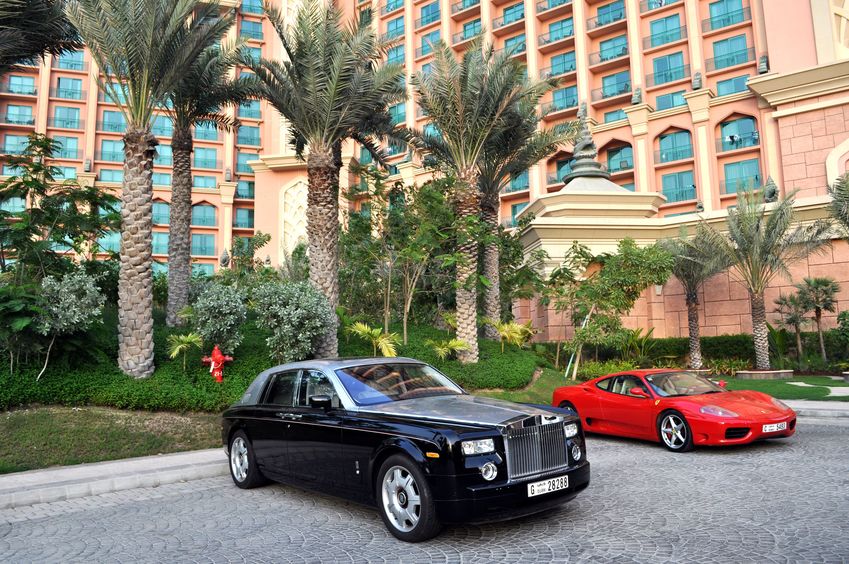 Hotels That Will Have You Riding in Incredible Luxury Cars
After a year of lockdowns and quarantine, you want to make the most of your first getaway as life returns to normal. If you are a car aficionado, maybe it isn't enough for you to take a road trip to your destination. The following five hotels will have you riding in incredible luxury cars during your visit as you explore the sights.
The Four Seasons

Could you imagine cruising the French Riviera in a classic vintage car, traversing the same roads once taken by Grace Kelly and Prince Rainier? The Four Seasons, one of the premier names in hotel luxury, allows you to do just that. Cruise to the art-filled Villa Santo Sospir estate and enjoy a private four-course dinner prepared by Michelin-starred chef Yoric Tiéche.

You'll have plenty of choices of which classic car to drive to your destination. Experience the unique 3-speed transmission of a Corvette Stingray split-window coupe as you take in the fresh air and sights of the south of France.

The Peninsula Beverly Hills

Have you always wanted a chauffeured tour of Rodeo Drive, where you could pretend you were one of the celebrity set? You can do so at the Peninsula Beverly Hills in one of their suites of Rolls Royces.

You should probably politely ask before you refer to your driver as "Jeeves." However, once you experience the luxury of one of these rides, you'll understand why Rolls Royce has remained a luxury staple since 1906.

St. Regis

What if you find yourself in the Big Apple instead of the City of Angels? Book your stay at St. Regis, and you can make use of their Bentley house car. However, you won't get to sit behind the wheel — their chauffeur will take you where you need to go.

While staying at the property, enjoy dinner at the King Cole Bar for a jolly old serving of their signature red snapper. Start the day at Astor Court, where you'll find modern interpretations of traditional breakfast classics.

The Waldorf-Astoria

Various Waldorf-Astoria locations now offer driving experience excursions where you can get behind the wheel of one of the British marque's latest models. Feel like Bond, James Bond, as you get behind the wheel of his favorite ride, the Aston-Martin. Your guide will take you on a route carefully curated to showcase the local scenery and performance of the car brand.

The Hotel Ivy

Have you always wanted to get behind the wheel of one of Elon Musk's Teslas but have hesitated at the price tag? Why not take a test-drive on your next getaway to the Hotel Ivy in Minneapolis, Minnesota. A local rental agency will deliver your model to your door along with a suggested itinerary for enjoying the area's many scenic drives. When you return to your hotel, you'll find a bottle of Dom Perignon champagne awaiting your celebration.
Ride in Incredible Luxury Cars During Your Stay at These Hotels
You deserve the ultimate vacation getaway experience after the past year of lockdowns and quarantines. Indulge your love of the open road and sweet rides in these incredible luxury cars during your stay at one of the above five hotels.
About the Author: Cora's passion is to inspire others to live a happy, healthful, and mindful life through her words on Revivalist – wholeheartedly convincing them that everyday moments are worth celebrating. Cora has spent 5+ years writing for numerous lifestyle sites - hence her sincere love for both life and the beauty of style in all things. Keep up with Cora on Twitter, Pinterest and Facebook.