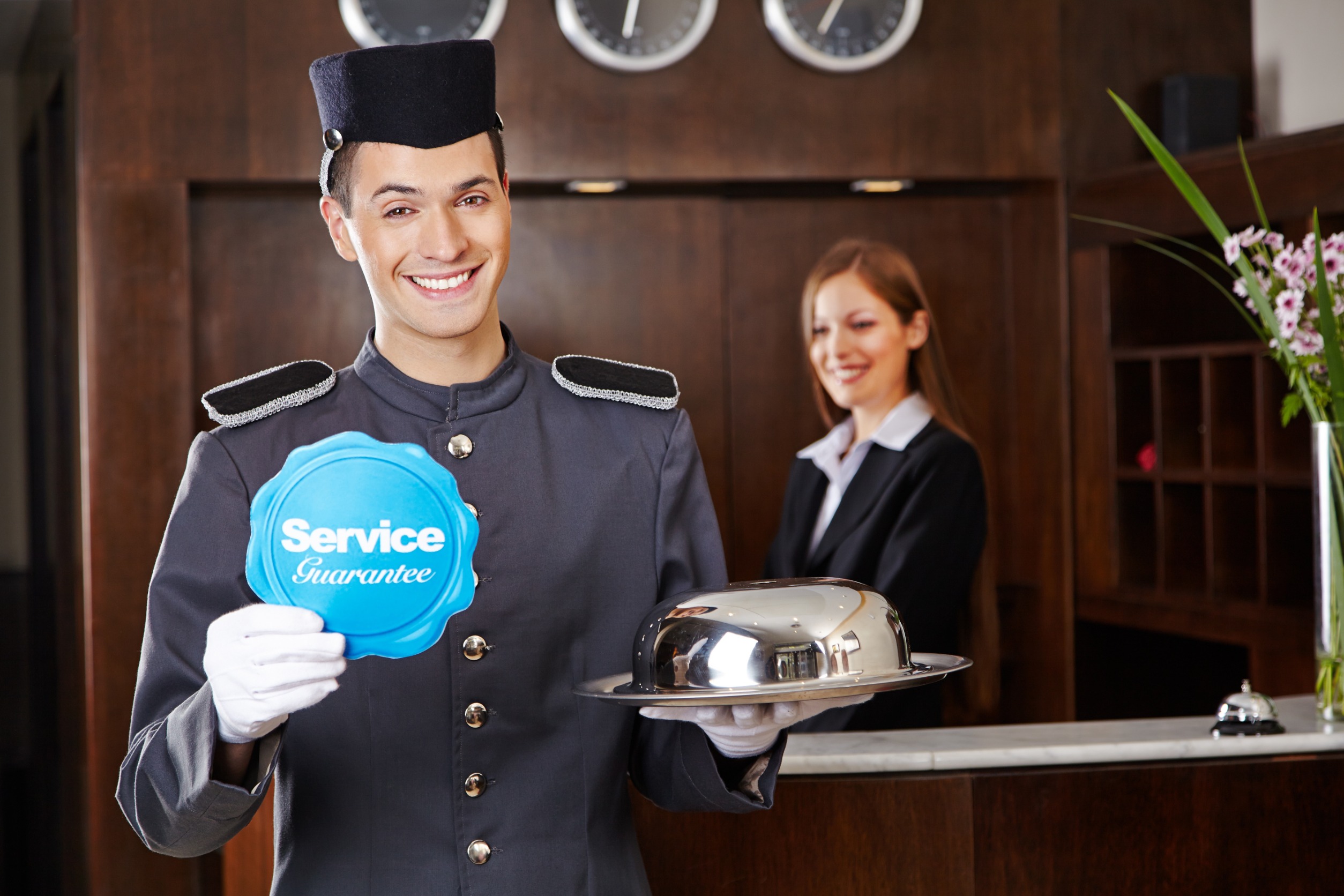 What Hotels Can Learn from Luxury Concierge Services in France
French luxury hotels that aim to provide the ultimate luxury experience to their beloved guests should consider offering luxury concierge services. It requires hiring trained professionals who will assist travellers in planning every detail of their dream luxury trip in France, incorporating personal requests and providing exclusive access to some of the most beautiful places in the country.
Luxury concierge services will consider the needs of the entire group or individual traveller. From organising private flights to booking hotels and chauffeur-driven cars, these services are what every luxury traveller needs.
Here's what hotels can learn from luxury concierge services in France.
1. They Provide an Unforgettable Experience
The main goal of personal concierges is to make travellers happy, providing them with travel experiences they will never forget. They provide joy and purpose to their clients through enriching and memorable experiences that money cannot buy.
Luxury concierge services in France have extensive networks they can tap into to provide ultra-exclusive experiences to their clients. These experiences are not available to everyone else. For instance, they can give wine connoisseurs exclusive access to the best wineries in France and get a closer look at how they produce some of the world's most expensive wines. They can even arrange a private vineyard tour just for you. Such an experience will surely leave a lasting impression on travellers.
From arranging wedding vows at the most magnificent chateaux in the South of France to organising a private dinner with a world-famous chef and even putting you in the front row at a fashion show in Paris, these luxury concierge services will go out of their way to provide unforgettable memories to their most esteemed clients.
2. They Save Time and Prevent Stress for Guests
The luxury concierge services can save you plenty of time and keep you from all the hassles and stresses in planning your luxury trip in France. Jet setters and the world's most elite travellers often have busy schedules on their plates, and every second of their time is precious. Therefore, they would not mind paying more for the best concierge services. They do not only need them to provide highly personalised services and exclusive access but help them save time and prevent stress.
Those that provide concierge services are trained well in this aspect. They can provide expert advice on the most luxurious accommodations to book, depending on where you wish to visit in France. If you want to dine at a famous restaurant, they can make reservations on your behalf, so you won't have to queue. Thanks to their expert knowledge and connections, they can save you hours of your precious time.
The premise of private concierge services is to make the holidays of elite travellers easier and more comfortable. They will take charge of organising every aspect involved in your trip, including the most mundane tasks, such as sending your clothes for dry cleaning and ordering your food. With their help, you can focus on the most essential things and not worry about everything else.
3. Allows for Global Support and Expertise
Another reason luxury travellers would pay for concierge services is they provide global support and expertise. They have extensive network connections in numerous countries worldwide since their clients enjoy a jet-setting lifestyle. If needed, they can get you in touch with their contacts in another country for a hassle-free experience. For instance, if you need to travel to London from France for a meeting, they can connect with a luxury concierge service in London to arrange it on your behalf.
To guarantee the most luxurious experience, the luxury concierge services will put you up in upscale locations during your trip to France. For instance, if you're heading to Côte d'Azur, they will look for beautiful places to stay in Côte d'Azur to guarantee you will enjoy a luxurious break.
To truly serve their client's needs, concierge services will ensure they assist them wherever they are heading to France. They can also go as far as helping clients travelling to another country. Their extensive network and deep local knowledge of France's local language, customs, and culture allow them to provide the best support for their clientele.
4. Provides Guests with a Personal Touch
Luxury concierge services in France offer guests a personal touch on their holiday. When you hire them, they will assign a dedicated lifestyle manager available for you round-the-clock. Over time, the relationship you establish with your lifestyle manager can result in them understanding your aspirations and anticipating your needs, allowing them to provide you with a personalised service without you even informing them what you need.
Concierge services will uniquely tailor their services to their esteemed clients, which means no two experiences will be the same. Whether the client requires a private jet to travel from France to London or reservations at Michelin-starred restaurants in Paris and a private cruise on the River Seine, they can take care of these with a single phone call. The conveniences and ease of hiring luxury concierge services are the main reasons jetsetters and high-net-worth individuals would spend more money for a concierge.
5. Creates Special Privileges for Guests
The best concierge services will negotiate special privileges and complimentary benefits. They will look for ways to add value wherever possible. If you want to stay in the most high-end hotels in France, dine at Michelin-starred restaurants, and enjoy exclusive cultural experiences, your luxury travel concierge can make that happen.
On top of that, they will surprise you with complimentary benefits, such as a bottle of exquisite wine, spa treatment, free entry to exclusive clubs,and VIP Access to museums and art galleries. If you are staying in a luxury hotel in France, they can negotiate a complimentary upgrade or arrange a priority reservation. All these are possible thanks to your concierge's network of connections.
Those who love to shop can benefit from exclusive VIP shopping in some of the designer boutiques in Paris. Paris is often a favourite of designers who want to launch their flagship stores and boutiques since the city attracts well-heeled customers and celebrities. Given your concierge's connections, you can get access to these exclusive launches.