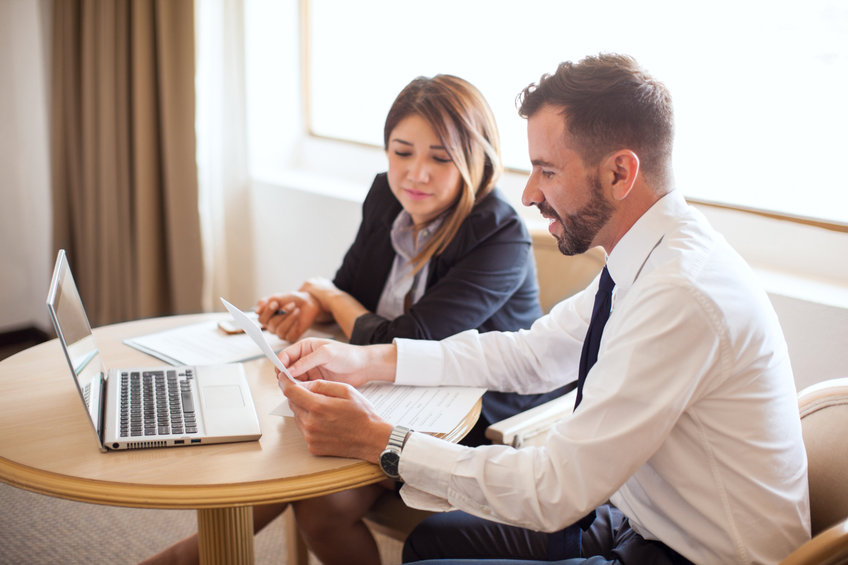 How to Market Open Positions in the Hospitality Industry
Like many others, the hospitality industry took a hit during the COVID-19 pandemic. Now that things are starting to return to normal, the industry is facing a different kind of uphill battle; a labor shortage.
The initial drop in employees in 2020 was largely due to many places having to close completely or limit their offerings. Now, however, most hotels and restaurants are hiring again and are unable to find enough staff members to meet their needs.
The hospitality industry isn't the only one in this boat. Labor shortages are everywhere, causing many businesses to offer incentives for people to apply and work for them. But, that's not realistic for everyone.
If your business isn't able to afford such incentives, you'll have to get creative when it comes to marketing your open positions. So, while you might be under some stress as you try to find qualified workers, you can also make the marketing side of it a bit more fun and freeing.
Need some fresh ideas? We've got you covered.
Reinvent Yourself
Before you so much as list a job description on your website or a job board, think about where your business stands. Whether you own a restaurant or hotel, have you ever considered now is a perfect time to make a change?
Most people have very specific ideas in mind when they think about hospitality jobs. Why not change the norm and reinvent yourself – and some of your positions?
What does that mean, exactly?
If there's one thing the pandemic has revealed to American workers, it's their worth. Part of the labor shortage across the country is due to employers not offering enough income or benefits. With an inflated economy and higher living costs, some people don't see the value in going back to work
If you really want to reinvent your business, the best thing you can do is to show your employees and potential hires what they are worth to you. Some of the best ways to do that include:
Offering room for quick growth
Creating new opportunities
Making mentorship a part of your culture
Making time to connect with each employee
Showing your workers you trust them
You don't necessarily have to incentivize with money to make a job more appealing. Instead, consider incentivizing with a positive, encouraging environment where every employee is valued.
Get Digital
Once you've decided on any changes and updates you want to make to your business environment, it's time to start marketing them!
The easiest and most effective way to do that is by utilizing as many digital methods as possible. That includes everything from social media to influencer marketing.
Advertising open positions on social media is simple, straightforward, and puts you in full control. While a killer job description is important, sharing it on platforms like Facebook will allow you to answer any questions people might have before they apply. Having a humanistic presence on the Internet – especially as a business – can go a long way in building trust with both future guests and future employees.
Speaking of a human presence, don't count out influencer marketing to boost your credibility and appeal! Do your research on influencers in your area and see if any make sense for your particular niche. If so, working with them can get your name out there to thousands of people who might otherwise never have applied. Just make sure to avoid influencer scams. People with fake followers, fake engagement, or fake sponsored posts are far too prevalent and can end up costing you a lot of money without delivering on their promise.
Don't Do it On Your Own
If you own or manage a business in the hospitality industry, chances are you didn't get into it because you were a marketing guru.
And that's okay.
Marketing takes a creative mind, a willingness to look at and apply data, and the ability to stay on top of recent trends. When you're already juggling a dozen things, that can be extremely overwhelming.
So, consider hiring a marketing manager to advertise your open positions. A marketing manager wears many hats, but their major responsibilities include:
Overseeing the creation of brand messaging
Monitoring social media
Working with different vendors
Providing input on new services and ideas
When it comes to job postings, a marketing manager can create descriptions that will showcase the best things about your business. They can focus on everything from your diverse environment to the perks and benefits that come from working for you. Plus, with their creative skills, they'll word things in a way that will truly help your business shine without having to stretch the truth.
This labor shortage won't last forever. But, when you need employees now, a solid marketing strategy is the way to go. Use these ideas to stay within your budget, attract a new audience of hires, and get the qualified people you need to help your business continue to thrive.
Author: Luke Smith