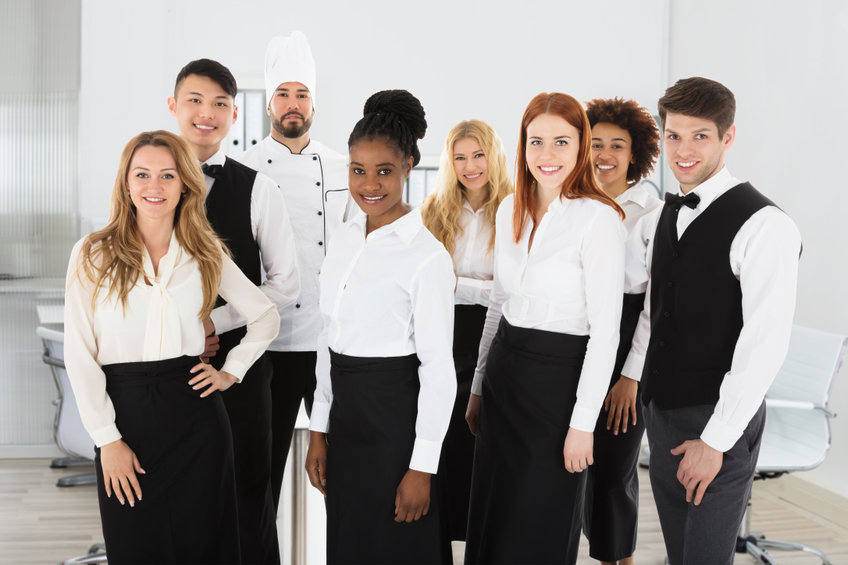 The Importance of Diversity in the Hospitality Industry
An increased focus on diversity brings benefits to every workplace. In the field of hospitality, however, the importance of diversity is especially pronounced.
In fact, one survey conducted by a Boston consulting group revealed that of 1,700 companies surveyed, "those with more diverse management teams earn 19 percent more revenue from innovation than their less diverse competitors." That means that thousands of businesses in the hospitality industry could be losing revenue due to an unwillingness to prioritize diversity.
Here, we'll take a closer look at what makes diversity so important in hospitality, before detailing the steps you can take to embrace diversity within your workplace.
Why is Diversity Important?
Besides the increased revenue diversity can bring your company, there are several other reasons to make diversity-conscious business decisions. Diversity can help usher in positive organizational changes and improve communication, all thanks to the wisdom of new perspectives.
In the hospitality industry, success is largely dependent upon employee-customer interactions. Hospitality is an industry in which customer-facing representatives need to understand and appreciate different cultures. Tourists come from all walks of life, and an ability to connect with people of different ages, genders, sexual orientations, disabilities, socioeconomic statuses, and belief systems is key in making out-of-towners feel welcome in your establishment.
Nowadays, word of mouth and online reviews are some of the best ways of drawing in new and returning customers. By meeting the diverse needs of clientele time and time again, hospitality establishments can ensure a steady source of income, develop a resilient business model, and help employees and customers alike feel more at home.
Embracing Diversity in the Hospitality Industry
Now that you're convinced of the importance of diversity, where do you begin when it comes to diversifying your business? Any combination of the following initiatives can help create an accepting company culture, which will in turn positively affect your business prospects in the long haul.
Diversifying Leadership
The easiest way to instigate change is often to start from the top. With leaders setting an optimal example and instituting company-wide diversity initiatives, employees are likely to follow suit in laying the groundwork for an inclusive company culture.
Hiring a Chief Diversity Officer is one means of achieving this goal, as is making greater efforts to hire people of color, women, and those with disabilities. For the around 5% of the U.S. workforce that identifies as a part of the LGBTQ+ community, efforts to curb workplace discrimination can also go a long way.
However, it's important not to stop there. By developing a diversity and inclusion strategy that descends from leadership downward, businesses can ensure employees at all levels feel understood and cared for. Hosting fundraisers during Pride Month or for indigenous communities could be a way of including employees of all levels, although it's important to ask for employee feedback before blindly instituting such initiatives.
Intercultural Communication
As you proceed on your diversity journey, one key consideration is how you prioritize intercultural communication. After all, with a diversifying team, there are bound to be some conflicts in terms of communication styles and cultural beliefs.
To mitigate the difficult aspects of diversification, it's important to educate your employees on intercultural communication in business, so both employees and customers can reap the benefits of a happy, cooperative workforce. That may include hosting seminars on active listening and nonverbal communication or breaking down language barriers through free language-learning classes or app subscriptions.
Team-Building
As your team comes together, it's also essential to invest in team-building activities for hospitality staff. You can start small, allowing them to bond through group activities like escape rooms. During employee orientation, increased emphasis can be placed on your company's mission and values. In addition, motivational incentives or mentors can encourage your employees to work together respectfully and efficiently, like the team that they are.
Supporting Staff
The majority of hospitality workers are women who experienced financial hardship during the pandemic, making enhanced staff support a key component of increasing diversity. Following the height of the COVID-19 pandemic, which left many hospitality facilities shuttering their doors or at least downsizing employees, it's now more important than ever before to identify ways to support and retain your hotel staff.
Doing so doesn't have to break the company budget, and the long-term impacts of increased employee loyalty are only positive. Providing pathways for employees to develop their skills and encourage career growth is mutually beneficial both for the company and employees. Prioritizing employee health and safety is also a great way to show that you care for and value your workers. When employees feel respected and fairly compensated, they're much more likely to perform the stellar work you expect.
Final Thoughts
Not only will these changes allow your employees to work in harmony, but they'll also help your customers feel more at ease in your establishment. No matter the background of your employees or clients, emphasizing diversity is a simple way to fast-track financial growth and harmony in the workplace.
Author: Luke Smith