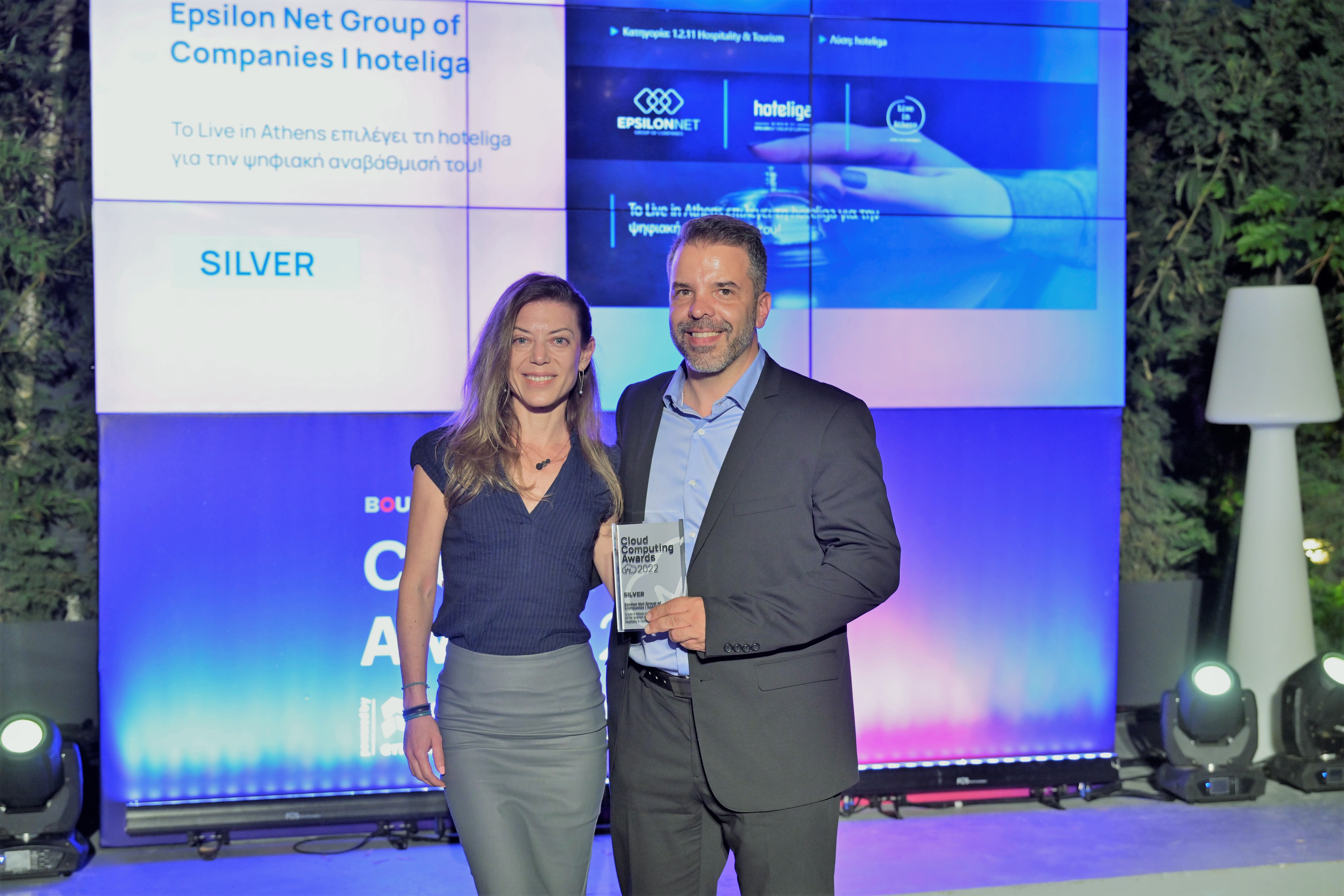 Hoteliga adds another award to its collection at the Cloud Computing Awards 2022!!
hoteliga, a subsidiary of the Epsilon Net Group of Companies, received a significant distinction. hoteliga was awarded the silver prize at the Cloud Computing Awards 2022 organized by Boussias Communications.
The goal of the Cloud Computing Awards 2022, is to highlight the companies and IT service providers that stood out for the effective management of their business activities, distinguished themselves for their projects as well as for their innovative practices and showed the right way, successfully and effectively, in industry.
hoteliga, the All-in-One Cloud Solution for Tourism Accommodation Management, received the silver award in Financial & Hospitality Management 2022 in the Best Cloud Projects category with case study of the Live in Athens accommodation!
Live in Athens consists of multiple apartments in five separate buildings in three locations, which are designed to make guests feel at home.
Using hoteliga, Live in Athens covered the full range of functions required to manage its bookings, as in addition to PMS, it integrated functions such as hoteliga channel manager and hoteliga booking engine.
hoteliga is the most Complete, Reliable and Affordable solution for the management of small and medium hotels and tourist accommodation. It is a cloud management system (PMS) with its own Channel Manager, Booking Engine and API, which makes it a unique 4-in-1 solution!
This all would not be possible without our customers' trust to hoteliga!
Growth is never by mere chance; it is the result of forces working together.
Alone we can do so little; together we can do so much.