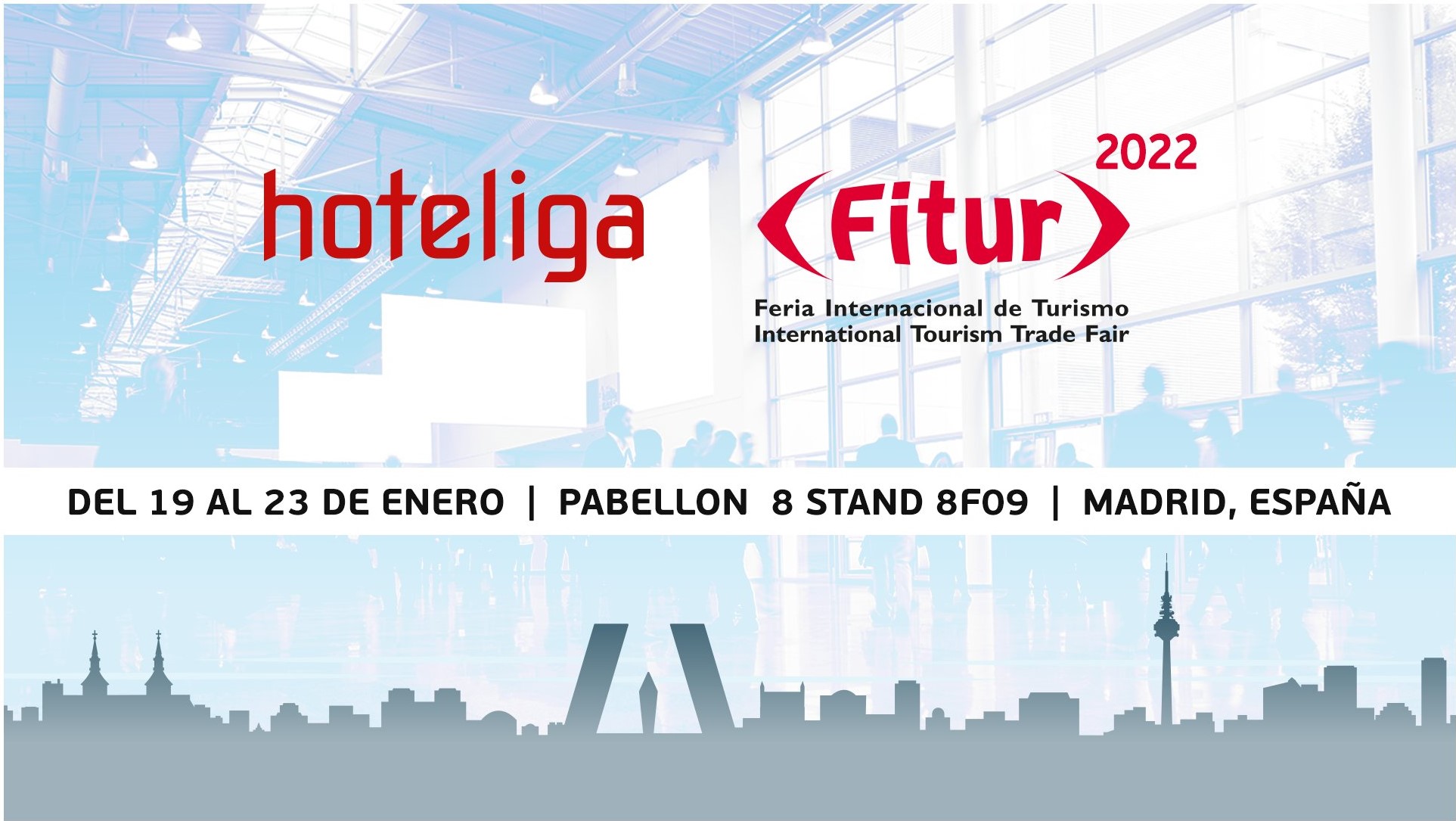 Fitur 2022: At the first meeting point of global tourism hoteliga will be there!
For another year the heart of Global Tourism beats in Fitur! The Fitur exhibition is particularly important for the opening up and prospects of international tourism, as it is considered to be the first major annual "appointment" for businesses throughout the tourism industry.
From the 19th to the 23rd of January 2022, the leading tourism companies from all over the world will be there to represent and promote their products and services, giving the opportunity to all visitors having one-to-one meetings and creating new strategic partnerships. Information can be found on the official website of FITUR.
Get your tickets here.
hoteliga, can't miss FITUR 2022!
The hoteliga team is actively participating for another year in the top trade fair of the tourism industry! We are excited to present you the most complete and reliable booking management platform and show you how you can easily and quickly upgrade your business with one of the most advanced software systems for hotel businesses!
We will be waiting for you in the corridor 8 stand 8F09, where you can enjoy a live presentation of the platform, be fully informed about the new features of the hoteliga system, and take advantage of the special offers of the exhibition.
Request a free consultation!
Contact us to get for FREE a 30 minutes consulting session to learn how you can manage your reservations easily, automate your business processes and boost your sales with the help of AI tools. Book your meeting.