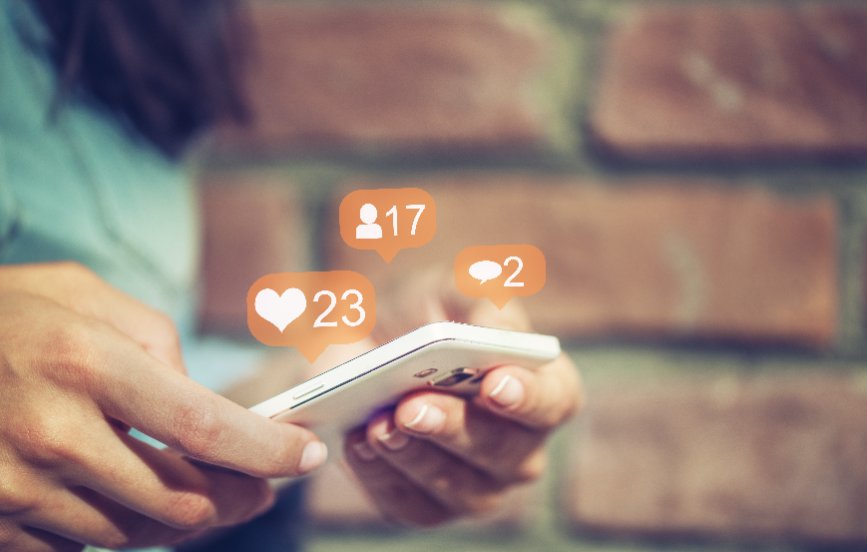 Hotel Marketing Tips To Write Better Instagram Captions
If you own a hotel, having beautiful photos of your location on Instagram may not be enough to attract customers. Captions, on the other hand, can significantly increase audience engagement with your content and encourage it to take the desired action. So, how do you write captions for Instagram correctly?
Instagram is the world's seventh most visited platform, and marketers could not have missed this peculiarity. They are now utilizing this network to target potential customers and grow the community. Given that approximately 90% of users are now subscribed to at least one business, you, as a company, can benefit from this by using online media to strengthen your relationships with current and potential customers.
What Does "Caption" Mean on Instagram?
A caption is a text description or explanation of a photograph. It can include:
Emojis;
Hashtags;
Geotags;
Other users' markings.
The maximum length of such a signature is 2200 characters. It is approximately 330 words that should convey the idea of your post as clearly as possible and entice users to subscribe, buy a service, visit a location, etc. The issue is that for the owner of a large hotel with a developed infrastructure, this figure may appear too small to fully describe all the benefits of his property. Fortunately, there are custom writing reviews websites like RatedbyStudents that can assist you in creating the best text for your captions.
Why Are Instagram Captions So Important?
Signatures are more than just descriptions added after the photo. They have many advantages:
Put your post in context and give it shape;
Attract users;
Encourage and sustain community spirit;
What Are the Tips for Writing Better Instagram Captions?
Instagram is a great place for you to build an audience and sell products as a business. For example, sales of services, vacation packages, weekend stay discounts, etc. So, how do you write a good caption on Instagram for business?
1. Brainstorming
The key to writing the best caption for a photo is simplicity. You must decide ahead of time what message you want to convey to your audience. You must have spent as much time thinking up a caption as you did taking the photo.
Consider the rest of the content you publish on the Internet, such as your blog. Create a draft of the caption and then, edit it. You may need to repeat the process several times before you have good content to post on Instagram. If you have trouble with writing or editing, visit TopWritingReviews ' writing services reviews website to get the help you need.
Ask
Captions in posts with the highest levels of engagement typically include a call to action. You can request that a friend be mentioned, ask a question, or click on the link in the bio. By asking a question, you can more actively engage the audience and strengthen your relationship with subscribers.
It will be ideal if your text generates debate or encourages readers to share the post. For example, calls to evaluate photos, a new style of image processing, or design are all very effective. This is especially true if you have decided to experiment with social network templates to diversify the feed. You can ask to leave emojis or write thoughts on updating the interior, services, recommendations, etc.
3. Structure the Material
Writing a good caption text may take some time, but you should also know how to present it. A thread of text will not entice customers. Separating paragraphs with vertical spacing every two to three lines may help you here.
To do so, remove any extra spaces after the sentence and then press Enter or Return. You can do this manually or with apps that format text for you. Emojis can be used to break up text when used as markers. They also enhance the visual appeal of the concept you are conveying to users.
4. Use User-Generated Content
Images and captions do not have to be original to your hotel. Each hotel has regular visitors who post photos during their stay. You can use their content to build trust in your audience, who will be able to see your services, numbers, and infrastructure in person.
For example, in one of the posts, you can include photos of visitors playing in the kids' play area or swimming in the pool, or you can select the most popular service in your area and use part of the feedback from your visitors in the caption.
5. Make Use of Hashtags
If you want your hotel account to gain popularity on Instagram and reach a new audience, you must master the art of hashtag writing. They can assist you in reaching many people with your post. However, the measures must be followed here. Concentrate on choosing several popular hashtags.
This increases the likelihood that the appropriate people will see your post. By carefully selecting hashtags, you can ensure that the people who find your posts are relevant to your target audience. One of the simplest ways to find good hashtags is to look at ones used by competitors and influencers in your niche. Look for popular hashtags.
6. Tell a Story
Stories are more memorable than facts and guidelines. Stories on social media bring your company and its audience together. Stories help customers find solutions to their problems and imagine themselves as buyers of your services.
You can tell the story of how your company came to be, what happens behind the scenes while guests relax in their rooms, and how you overcame challenges. As a result, you will demonstrate to your audience that you are relatable and understand human problems.
7. Teach
Your primary goal as a business is to sell services. Focusing on best-selling options and new products can be beneficial. How can this be accomplished?
Highlight the issue that this option solves.
Discuss how to use a specific service correctly.
Tell a story about how your product was made (for example, if you have expanded the range of SPA services with new oils and cosmetics).
8. Conclude with a "Call to Action"
The call to action instructs your audience on what they should do next. It could be a suggestion to click on a link in your bio, leave a comment, check out your new services, book a room at a great price, etc. A combination of engagement (such as "leave a comment"), pieces of training (such as "read our blog"), and sales ("shop") is a safe way to drive your hospitality business without overreaching.
Final Thoughts
The caption for the photo on Instagram is an essential component of any post on this network. If you have an eye-catching image but a poor description, your post may not be successful and will not have the desired effect. Your caption can be one word or a couple of lines long.
The best texts stem from a personal attitude and how much you enjoy providing comfort to your visitors. So, if you want to conduct business professionally while also staying current with technology, Instagram captions are a must-have for you.