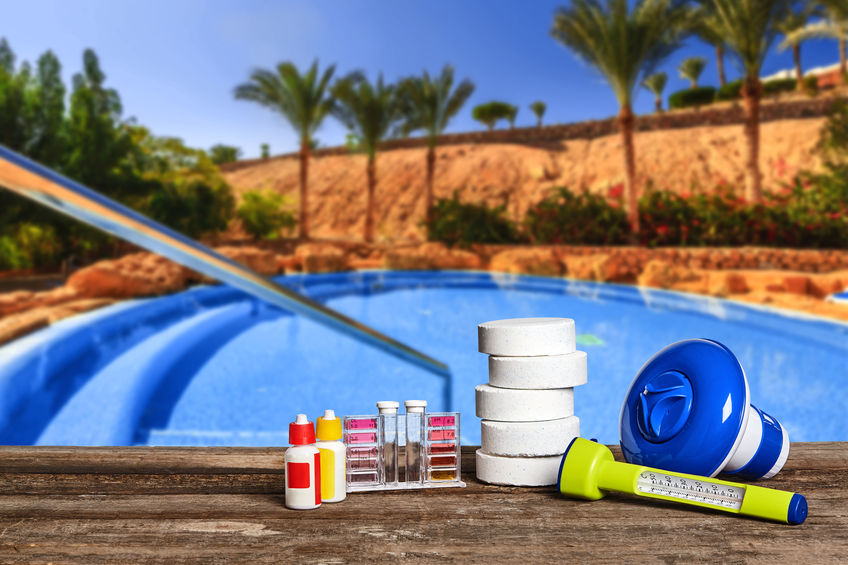 Why Pool Maintenance Matters for Your Hotel
Hotel management teams always look for new ways to improve their property, but core amenities are still the foundation for guest expectations. Visitors want free breakfast and Wi-Fi, but they also want to use the hotel pool to relax with their loved ones. This guide explains why pool maintenance matters for your hotel and how it will increase revenue.
Don't skip out on five-star reviews because no one pays attention to your pool. Assigning regular maintenance shifts is a little bit of effort that goes a long way in impressing guests and improving their experience.
Guests Want to Use It
Many people can't access a swimming pool at home because they can't afford to install one or pay for a community club membership. Staying at a hotel invites people to live in luxury, especially because they can jump in the pool whenever they'd like. If they feel stressed or anxious, swimming will calm their nervous system while improving their physical health. Guests become happier and healthier because they can swim in clean water.
Kids Like to Swim
Parents want the best for their kids, which includes how they have fun. Guests will get upset if their kids can't swim in the dirty pool. If they jump in anyway, they could swallow cyanobacteria and damage their health because no one cleaned the water.
Assess the risks of a neglected pool by learning about common algae types, like green or yellow blooms. Identifying the type of algae in your hotel pool directs staff to the most effective cleaning method. The pool opens faster and curious kids who love to swim will remain healthy.
Maintenance Reflects Management's Dedication
Unsatisfied guests feel taken advantage of when the property doesn't reflect the pictures they saw online. They'll post bad reviews that turn potential guests away. Management can show their dedication to great guest experiences by making the pool area look great. Maintain the water quality, lounge chairs and towel racks to continue receiving positive reviews that boost revenue.
Dirty Water Creates Odors
Hotel guests don't always go for a swim, but pool maintenance matters for your hotel because it still affects everyone who walks through the front door. Bacteria growing in the water create strong odors while they feed, which only grow stronger when there's no pool cleaning routine.
Odors travel into hallways and follow guests into on-site amenities. They won't enjoy the gym or a meal at your in-house restaurant if they constantly smell the bacterial stench. Get ahead of possible bad reviews or gust complaints by banishing those unwanted odors and creating pool cleaning standards.
Maintenance Increases ROI
Pools have a positive return on investment (ROI) for hotel managers if they increase bookings. A sparkling, clean pool with fresh towels and lounge areas promise a great guest experience. You'll watch bookings increase when more guests stay at your property because your pool elevates their visit to one of luxury.
Improve Your Pool Maintenance
These are just a few reasons why pool maintenance matters for your hotel. Improve your focus on regular cleaning and upgrades by teaching staff members how to proactively clean the water. Guests will immediately notice the improved lounge environment and return for future visits because they know they're in good hands.
About the Author: Cora's passion is to inspire others to live a happy, healthful, and mindful life through her words on Revivalist – wholeheartedly convincing them that everyday moments are worth celebrating. Cora has spent 5+ years writing for numerous lifestyle sites - hence her sincere love for both life and the beauty of style in all things. Keep up with Cora on Twitter, Pinterest and Facebook.