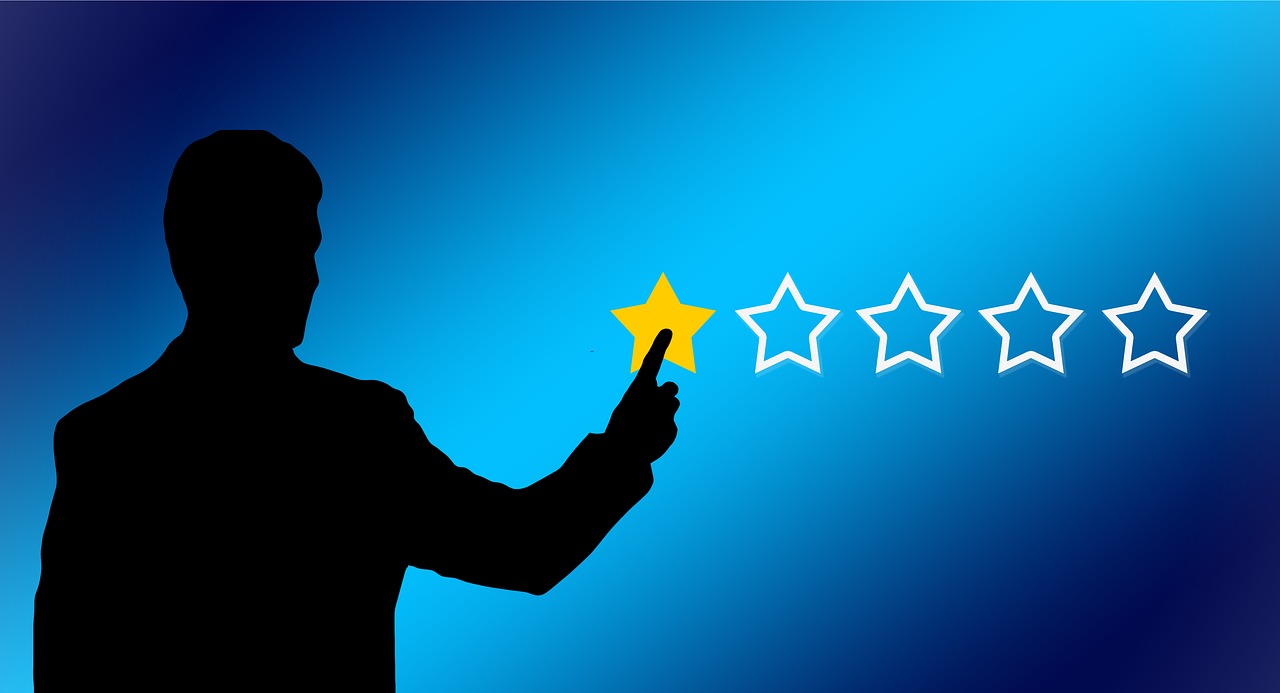 Guest reviews matter! How to encourage them?
Online guest reviews have never been so important. As we discussed in the previous article, an average consumer will want to read 6 to 12 reviews before booking a room. Furthermore, according to TrustYou, 95% of travellers will read reviews before confirming the reservation! Customers trust reviews more than they do official business communication as they assume that reviews are authentic and based on real experience.
In the very competitive environment of the hospitality industry, online reputation directly affects sales.
Bookings are now driven by peer-to-peer recommendations. Reviews on websites such as TripAdvisor, Yelp, Google, and Facebook play a vital role in attracting new customers. The reviews do not only serve as a display of quality, but are often an indicator of trustworthiness of a hotel. Who trusts a hotel with only two reviews?
Sure, the main role of reviews on booking sites might be to convince other travellers that your accomodation is the best choice in town. But do not forget about another functionality of reviews – use reviews to identify gaps in your service offering and make sure to fill them. This will ensure your future guests' satisfaction.
If you would like to gain an advantage over competitors (and you should!), you will need to understand how to encourage reviews across multiple platforms. Your priority should be to make it easy for your potential guests to choose you! Customers tend to choose options they can trust. Furthermore, having more reviews will guarantee you a higher spot on search engines and review sites.
Before we proceed to share our tips on how to encourage reviews, we need to make it clear how essential it is that you can offer your guests an experience worth talking about. If you do not, reviews will only damage the reputation of your brand. Unfulfilled expectations are the primary cause of dissatisfied guests. Make sure your communication reflects the experience your accommodation is capable of offering to your guests. During their stay, exceed these promises. The most positive reviews come from guests that were pleasantly surprised by their experience.
Before asking for reviews, make sure you have activated different options to do so. Let your guests leave a review whenever and however they feel most comfortable doing it. Try not to limit your request to one website (e.g. TripAdvisor) as that might lower the number of reviews received. You should not assume that they will create an account on another website just for the sake of leaving a review. Make it as easy as possible for them.
br>
Check out process
Check out is the best time to ask your guest to leave a review as the memories are still fresh. Have your receptionist ask the guests whether they had a pleasant stay. If the answer is affirmative, encourage them to leave a review on the website of their choice. If you feel like asking directly does not suit your target group, placing a board on the check out desk encouraging reviews can also work well.
If you are a manager, you can 'wow' the guest by getting yourself involved in the communication in case there were any problems. Sometimes, the main opportunity to impress the customer is showing how you can handle a difficult situation! Everybody knows that sometimes things do not go completely smooth, and your ability to correct the issues efficiently might just be the factor that will make your guest leave with a smile on their face.
br>
Email
Let's be honest – many customers will forget to leave a review once they leave the hotel.
If you can send the invoice via email to your customer, you get a perfect chance to create another touchpoint with your guest. It can serve as a follow-up reminder to leave a review.
In any case, many hotels send out an email to their customers thanking them for their stay. Even if you cannot send the invoice via email, we strongly recommend that you step in contact with your guest via email once they left your establishment.
When sending a follow-up to your guest, make sure it comes from an individual employee (preferably from a high position level) instead of entity. This small change gives the email a personal, human touch. Furthermore, design the email in a way that it is focused on the guest instead of the hotel. Emphasize their experience and ask them to share it with their friends. Make it all about them. Keep the email short and include different options and sites to post the review.
Even when sending a follow-up email, try to positively surprise your guest. For example – why don't you send them the email in their own language?
If possible, tailor the email to promote reviews on the site they booked through, given that the guest is already familiar with the site and they already have an account there.
br>
Keepsake Postcard
During your guests' checkout, hand them out a postcard with a beautiful image of your hotel. Hopefully, they will keep the postcard as a souvenir of their travel. Encourage your guests to leave a review with an attached note on the postcard. Remind them again how much you appreciated their stay and emphasize how their review can help their friends book their own fantastic stay.
Do you leave comment cards for the customers to fill out? If you do, make sure that the positive reviews are »transferred« online. Follow up with an email or a phone call, thank your guest for their stay and the positive comments, and invite them to share their thoughts on their preferred review site! They will be pleased to hear that you read and appreciate the feedback.
br>
Individual 'wow' moments
No better way to impress your guests than to prepare an incredible 'wow' moment! It is all about original and beautiful experiences. Whether it is a free cocktail upon arrival, a chocolate on the pillow, or a free 15-minute spa treatment, you have all the power to make your guest's stay memorable. The Townhouse in Maastricht, Netherlands, treats their guests to a bowl of nice homemade soup upon their arrival. They are making sure their guests feel at home. You can make the biggest impact when you're creative!
Marc Benioff, the CEO of Salesforce.com, once stayed at Carinthia Hotels. He tweeted his arrival to the hotel but little did he expect he would later be engaged in a real-time online conversation with the hotel management via Twitter. He later said: "This is a unique opportunity for service that other companies should learn from." Engaging with guests on social media sends them a clear message that you care about and listen to them in real-time.
br>
Social media
We have seen above how vital social media can be for your reviews. Make sure to keep an eye on the comments and if they are positive, why not thank your guest and ask them to share it on a review site? Another chance for you to let your guests know how much you appreciate their stay.
Do not forget about the negative comments on social media! You get the chance to ask the customers to explain what went wrong. You can email or call them to apologize, and furthermore, you can make sure that you avoid these issues in the future. You can learn more from negative reviews than you can from the positive ones!
br>
Have the right team
It is difficult to be impressed by the room itself. However, what might be the game-changer is your team. You can positively surprise your guests if the staff consists of people with personality and style that matches the branding of your hotel. Very often it is one single staff member that encourages a positive review.
Make sure your team can act proactively to create a remarkable experience for your guest.
br>
A word of caution, though: do not offer incentives to your guests in exchange for positive reviews. Most review sites now have strict policies against such actions and if you get caught it may backfire. Review sites have such policies in place to ensure the reviews are authentic and to establish a certain level of trust between hotels and their potential guests.
Thank you for reading our post on how to encourage guest reviews! These are absolutely vital for your business, so make sure to gain an advantage over your competitors by having plenty of fantastic reviews!
br>
Sources
ReviewPro. "How to Encourage Guest Reviews for your Hotel". June 2013.
TrustYou. "Study Reveals That Travelers Prefer Summarized Review Content Over Full Text Reviews". February 2015.