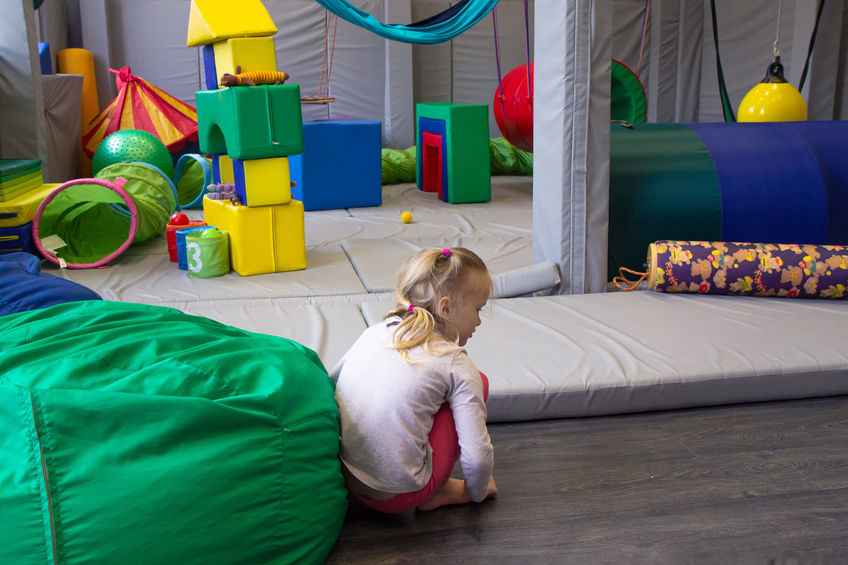 Ways Hotels Can Market to Family Groups
Hotels are popular holiday accommodations for many people. Even during COVID-19, some hotels have been able to discover viable market niches to stay successful. However, just because there is the potential for a wider demographic reach, that doesn't mean to say that hoteliers necessarily know how to reach them all.
One segment that is too often overlooked in marketing is families. That doesn't mean to say that all hotels should be pitching themselves as some kind of Disney-like resort. In fact, it's worth remembering that not all families are looking for that kind of experience. At the same time, many hotels' marketing campaigns don't take advantage of the potential here, leaning too far into their strictly adult or business clientele.
So, how can hotels approach marketing to family groups in a way that doesn't also alienate their primary demographic? What strategies and tools can they employ that demonstrate that their facilities are welcoming to guests of all ages? Let's explore some options.
Environment
Marketing hotel facilities to families isn't always about promoting "fun-filled" days; parents usually have ideas about how to take care of that themselves. What is perhaps more important is gaining an awareness of the variety of challenges vacations and trips may present for families. Hotels take care of one primary need of all guests — a safe place to stay. But there are other needs, and hotel marketing should reflect that leadership has considered the fact that families come in all shapes, sizes, and requirements.
Families going on vacation aren't necessarily seeking childcare — this is time dedicated to them being together, after all. However, hotels can use their social media accounts to spotlight the efforts being made to ensure the safety and security of kids even when they are out of sight of their parents. Produce content that shows communal areas designed to support older kids, so that they can have a little independence while also surrounded by adult staff assistance should they need it.
It's also worth considering that more hotels are making efforts to better understand how vacations can be overwhelming for guests with sensory challenges. This includes providing staff with practical training and creating facilities designed to be safe and supportive spaces. One increasingly popular approach is to dedicate a small area of the hotel as a sensory room. These are therapeutic spaces that help calm children living with autism, with creative activities that can help stimulate their focus. Families with children who experience accessibility issues, learning challenges, or are neurodiverse should have the opportunity to see how hotel amenities are geared toward their needs. From a marketing perspective, video tours can be used to give families insights into how these facilities can feature as part of their stay, and the benefits this emphasis on embracing diverse clientele can provide.
Activities
Just because some hotels don't offer the same on-site amenities as large park resorts, that doesn't mean to say that they aren't able to cater to family entertainment. Even small hotels tend to have the advantage of established relationships with local service providers or are connected to a chamber of commerce. These relationships have the potential to offer families access to unique, meaningful experiences on their trips. This is important, given that one of the primary trends for family vacations is a focus on experiential travel.
This is why it is so important for hotels to use their marketing to highlight the use of their local relationships. The big resorts are not the competition; they're a completely different style of vacation. The families looking for local hotels are likely to be more interested in how providers can help them make unique memories together. After all, one of the key trends in hospitality today is the potential for personalized experiences. Hotels can seek to understand the needs and interests of their guests through emails and social media before arrival and offer suggestions and introductions to local tour guides or activities providers that can help to make a more tailored family experience.
Collaboration can be key here. Businesses should work together to establish what discounts can be offered to tourists that stay at the hotel. These can then be featured as part of regular email newsletters or social media posts. Producing marketing videos in conjunction with other local businesses can not only help to emphasize the value families can enjoy during their stay; it can also be more cost-effective. There may even be funding or assistance available from the local tourist board by taking this route.
Wellness and Care
It isn't just the entertainment and amenities that attract families to hotels. It's also the reassurance that the time they spend there will be met with genuine care. When marketing hotel services to tourists arranging a family vacation, the approach needs to be one that demonstrates how the business is prepared to treat parents' and children's wellbeing as priorities.
This begins with hotels featuring their health and safety standards prominently on their website. But it needs to go further. Promote the relationships that have been built with local healthcare providers who can be called upon if any member of the family becomes ill during their stay. Highlight the emergency response training that is required of all your staff, and what efforts are made to ensure this stays up to date with regular refresher courses. Take a reassuring approach. Where possible obtain quotes from guests who have required these services and their positive outcomes.
Diet is an equally important element of family healthcare. Kids of different ages have varying nutritional needs that can impact their growth and development. Hotels must highlight how they are supporting parents in producing meal plans that meet their dietary requirements. Feature menus on social media, showing the balanced meals on offer. Create video interviews with the catering staff to showcase the thought that has gone into the nutritional decisions that are being made every day.
Conclusion
Family vacations are not always about finding the loudest, brightest, most extreme fun-filled extravaganza on offer. When searching for a hotel, parents are likely to be looking at which facility provides the best opportunities for their family to spend time together in a new and interesting environment. As a result, marketing to families often benefits most from taking the time to understand what is important to parents and their kids, and highlighting the aspects that fit those needs.
Author: Luke Smith