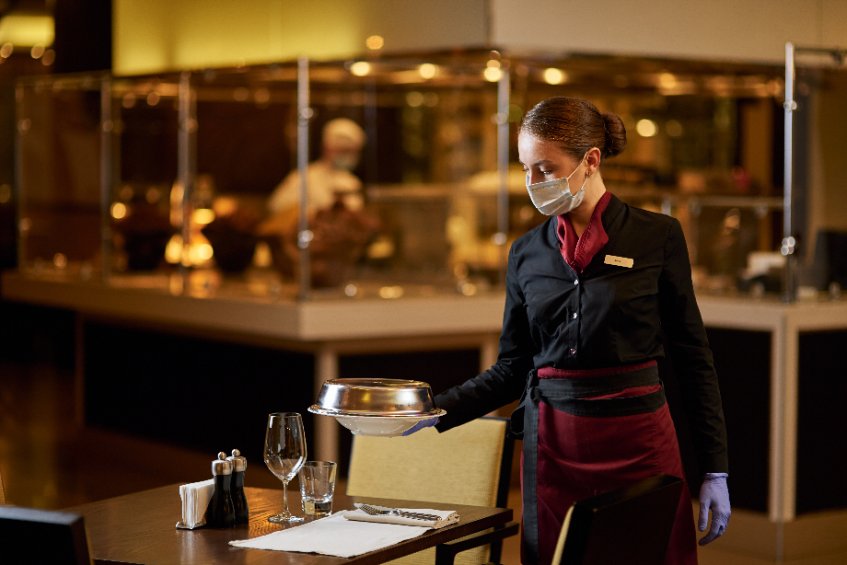 Adapting To Constant Changes In The Hospitality Industry: 4 Incorrect Views You Have To Avoid
The hospitality industry is experiencing a number of changes as it tries to match the ever-changing consumer habits and the fast-evolving technology. This sector is under constant pressure to deliver high-quality services, maintain the highest safety and hygiene standards and ensure seamless maintenance of livable spaces and critical equipment. The hospitality sector operates on ever-slim revenue margins.
Operations in the hospitality sector are affected by prevailing socio-economic factors, consumer trends, and emergency instances like the recent COVID-19 pandemic. Slight interruptions to supply chains, political tensions, or travel restrictions affect hospitality operations globally. Experts in the hospitality industry depend on emerging technologies to overcome these challenges.
There is increased utilization of advanced automation systems, artificial intelligence, robotics, the internet of things (IoT) and smart technologies, augmented reality, and computerized maintenance management systems. All of these enable hospitality operators to unlock business opportunities, increase customer satisfaction and maximize revenues.
Why is a section of hospitality operators still skeptical about the role of emerging technologies, and what beliefs should they avoid?
1. Automation will phase out human labor
Automation is critical for enhancing process efficiency and accuracy. Several automation technologies exist for the hospitality industry and help operators to customize consumer experiences and minimize waste. Automation is essential for hotel booking and check-in, indoor air quality control, customer service, traffic management, reconciling payments, monitoring energy usage, and food service.
Some facilities exhibit slow implementation of automation technologies. They fear that the technologies will phase out human labor. Some operators believe that personal contact improves customer satisfaction. In reality, automation minimizes or eliminates bottlenecks impeding service delivery.
Automation does not phase out human labor. Instead, it assists the hospitality industry to adapt to skilled labor shortages. It also creates new job opportunities for individuals who design, install and maintain automatic systems to ensure service delivery is fast, accurate, and cheap.
2. The hospitality sector can handle asset management without digital tools
The advent of digital technology has resulted in stiff competition among hospitality operators. Everyone wants to maintain a market presence and optimize the availability of physical assets to maximize profitability. There are changes in asset management as companies focus on implementing proactive maintenance strategies and live asset tracking.
The hospitality industry relies on several systems requiring prompt and accurate maintenance and whose downtime can significantly impact operations. It explains why hospitality operators are investing in computerized maintenance management systems (CMMS), cloud-based data management systems, and phasing out reactive maintenance approaches.
Few facilities still rely on a run-to-failure maintenance strategy. It has seen them fail to meet their business goals, while others have had to retire critical production and service assets before the end of their useful lives due to the high repair costs. The failure to implement automated asset management stems from the notion that the technologies are expensive and bear low returns on investment. Some operators believe that the systems are prone to cyber-attacks, while others believe it is designed for industrial facilities with multiple and complex systems.
Automated asset management guarantees better visibility of physical assets and ensures corrective maintenance measures are implemented before failure occurs, thus reducing downtime, which is costly and affects customer satisfaction. CMMS systems enable companies to manage facility maintenance effectively and control maintenance-related costs.
3. Artificial intelligence and advanced technologies are too expensive for the hospitality industry
The hospitality sector is gradually implementing advanced digital technologies, with artificial intelligence (AI) gaining popularity. The presence of high-speed internet in different parts of the world facilitates the use of robots in hospitality facilities. There is increased utilization of IoT for smart lock systems, keycard integration, and secure access to critical zones. Since consumer demands keep changing daily, hospitality operators must predict traffic depending on the prevailing market conditions. Companies are leveraging artificial intelligence for predictive planning, scheduling, and marketing. AI is also beneficial for personalized customer communications using Chatbots and voice-enabled room service.
Other operators in the hospitality industry are slow in implementing advanced technologies believing that they are costly to acquire and maintain. The benefits of these technologies outweigh potential shortcomings during implementation. In the long term, the solutions can streamline operations and increase revenues. Advanced technologies are customizable to serve different facilities based on their available budgets and desired business goals.
4. Physical occupancy will drop as smart tourism and virtual reality tours take shape
The emergence of the COVID-19 pandemic led to travel restrictions locally and abroad. It also changed the way the hospitality sector delivers its services. The pandemic period was a wake-up call to the hospitality sector to implement innovative solutions and remain afloat despite the low physical occupancy in their facilities. Companies resorted to virtual tours and augmented reality to showcase nature and tourist attraction sites and interact with their long-term customers. The period saw an increase in on-demand delivery services powered by mobile applications.
With the restrictions easing worldwide, facilities are opening their doors to customers. Some still fear they may never achieve full occupancy. However, the hospitality sector is resilient. Facilities should invest in alternative services and leverage innovative solutions as powerful marketing tools. Taking a customer through a virtual tour of your facility sparks the curiosity for them to make a physical visit and enjoy the services firsthand. Facilities can expand their home delivery services and reach wider demography than in the pre-pandemic time and achieve more revenue.
Final words
Operators in the hospitality sector should take a bold step and implement relevant digital technologies and improve productivity in their facilities. These technologies are vital for enhancing real-time customer relations and exploring alternative revenue sources. Leveraging digital technology prepares different facilities to combat predominant market challenges and enables them to compete favorably against global and international peers. Technology creates new hospitality jobs and is vital for attracting new customer segments like solo travelers and digital nomads, thus improving profitability.
Author
Katie Sullivan:
After pursuing a career in opera and classical music, Katie Sullivan transitioned career paths into marketing for arts non-profits. As Marketing Manager for Limble CMMS, Katie takes that same passion for positively impacting lives by letting maintenance teams know that there is an easier way to manage--and get credit for--their amazing work.