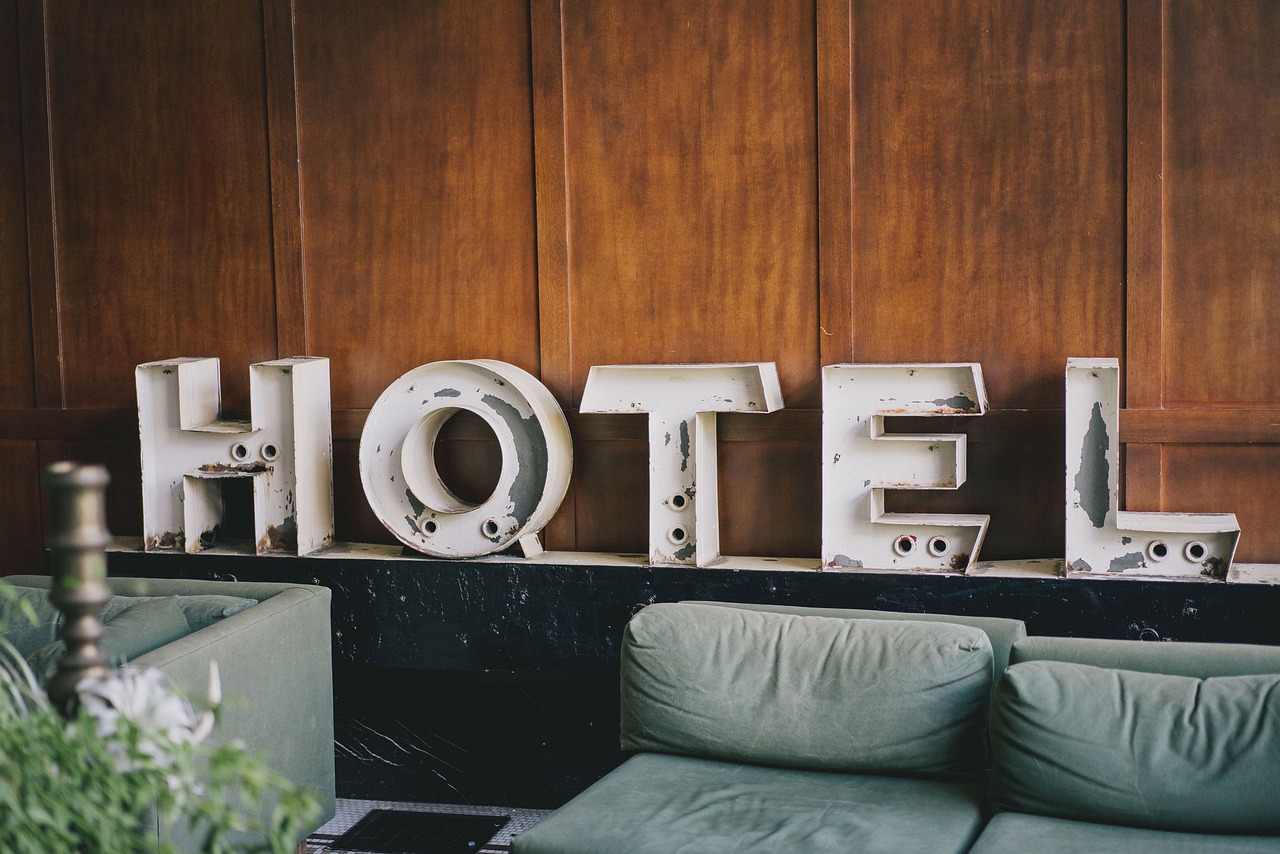 5 Signs It's Time to Change Your Hotel Property Management System
If you've been in the business for a decade or so, you would agree that managing your hotel's operations back in the day was considerably different from what it is now!
There are two things to consider here:
On one hand you have changing times -where you must adapt to the technological advancements and embrace the era of automation to stay competitive and your PMS, like most technology, it has a limited lifespan.
On the other hand, your own hotel's needs evolve with time. As technology evolves, so will your property's (and guest's and staff) unique needs and goals; resulting in the inevitable necessity to re-evaluate your current PMS. However time is running, things are changing and work routine should change as well and for each 'already existing' system to be replaced with a newer, necessity has played the most important role.
For this webinar we have categorized the most common signs that indicate that it is time for your hotel to switch to a new hotel PMS into 5 categories.

1.You have little idea or limited control of what is happening with your hotel operations.
The fundamental purpose of a PMS is to manage your hotel operations smoothly. A PMS that fits your property's reporting requirements is critical to long-term success, so if your PMS makes it difficult or impossible to generate the numbers you need to evaluate and grow your business, it's time to look for one that does.
While tracking and analyzing standard KPIs like occupancy rates, ADR and RevPAR is key to growing any lodging business, every property is unique and may require additional reports tailored to the way the property operates.
A good PMS will offer the ability to generate customized reports, allowing you to easily filter, sort and export the data you need.
Hoteliga helps you access over 100 hotel reports to give you a clear insight on the performance, track revenues and financials thus helps you to take right business decisions. Most of the important reports can be exported in excel sheets (and others formats like pdf) for further analysis.
Your system should be flexible also in the location point of view. It isn't a compliment to your PMS if you cannot do anything with it unless you are at your office or reception desk.
The modern independent hotelier is busier than ever. Actively engaged in the various facets of operation on- and off-site, lodging operators cannot afford to be chained to the front desk all day. Property management software that is installed on a single front-desk computer hampers efficiency and service by requiring staff to drop what they're doing and return to the front desk every time they need to check or update information. But it doesn't have to be that way. A Cloud based PMS gives the required operational flexibility to run your hotel from anywhere, anytime, and within a few clicks.
2. Your Employees Are Always Frustrated with your current PMS
The true value of your PMS is fundamentally defined by the people who use it on a daily basis. A PMS is put to test when your staff can handle it with as effortlessly and use it as effectively as you do! A robust PMS simplifies otherwise complex tasks and it makes sure that all the processes are streamlined and everything that can be automated. But, If your employees express frustration because the system is overly complicated or slow and buggy with poor support offered by the vendor, it might be time to look for a new provider whose uptime and user experience is highly rated.
A smart PMS is user-friendly, simple and transparent. Be it front desk management, housekeeping, every employee must be able to easily access and use the PMS. Lack of intuitive application design, faulty hyperlinked programming and difficult to navigate database files can restrict management to utilizing only a small fraction of an installed system's capabilities. Simply stated, applications that are too cumbersome to use, will not be used. Applications that flow logically tend to enjoy a higher rate of usage and satisfaction. if your PMS is not making your work day easier, it's not doing its job. If you are spending (and wasting) too much time manually duplicating data, clicking through a bunch of screens to complete a simple task, or frequently dealing with the likes of double bookings and rate errors, your current PMS isn't effectively consolidating data. Another thing to watch out for, is onboarding. It doesn't have to exchausting. if your staff has to undergo several days of training to start using the system, then this is another sign that you should take into account.
There are currently 83 million millennials, ages of 18-34, in the U.S. alone. This generation represents a significant market for hospitality operators, not just as consumers who travel, but also as employees. This generation is tech savvy and technology is essential to engage them in your business. A modern, cloud-based hotel PMS provides the personalized engagement the millennial customer craves with the innovation the millennial employee wants.
3. You Need Integration With Third-Party Apps and Your Current PMS Is Showing Its Age.
A common complaint about a PMS is a failure to integrate or fully implement essential new features and communication tools.
Emerging hotel technology trends are automating and simplifying many tasks in our day-to-day lives. For instance, cloud technology, big data and artificial intelligence are indeed changing the way we live and work. While there have been many diverse opinions about technologies such as these, we can't deny the importance of it particularly when it comes to hotel technology. Mostly all cloud-based systems are flexible or already have integration with other systems like Channel managers, Internet booking engine providers, POS systems, E-mailing services…, but legacy solutions often don't offer it.
In theory, any software platform can integrate with another. However, if your periphery systems don't communicate in real-time with your PMS, and data from third-party solutions needs to be entered manually, you are putting a drain on resources, productivity and risking errors. Legacy systems require expensive and time-consuming interface development that could take months (or longer) and need constant updating every time you add a new app or features change. To maximize your scalability and future-proof your operations, Look for a system that is cloud-based and has data accessible to every department in real-time. If your current PMS does not have the mobile, self-serve, automation, or features that you need, then it is time to shop for a system whose functionality matches your current requirements. look for a cloud-based PMS with configurable modules.
4. Vendor Support and Maintenance is costing you.
You know it's time for a change when your PMS when service and support are costing you time, money and productivity.
Legacy systems that were and in some case are still commonly being used in many properties involve outdated software with intense hardware and maintenance requirements. On-premise systems entail constant upgrades which can get expensive, and many providers tack on hefty monthly fees for support, performance upgrades, and customizations of their software. It is thought that companies can spend up to 75% of their total IT budget just to maintain and run existing systems and infrastructure – that doesn't sound overly financially practical!
Hotels that have moved to the cloud from on-premise have loads to cheer. A cloud PMS not only brings down the initial capital investment as compared to the traditional methods, it eliminates the need for expensive onsite hardware and software and as a consequence reduces the overall cost of ownership. It is easier to setup, install, and maintain and makes your operations more secure.
5. You want a better Return on your Investment.
A cloud-based PMS is built for high performance, data backups, reliability, security and turn-key monthly pricing which includes customer support, upgrades, monitoring, hosting and more into one single dashboard. By saying goodbye to your legacy systems you could cut down on your operational costs, increase efficiency and productivity.
On top of that, your PMS should not only save you time and money but also generate revenue for your business. From automated upsell and marketing to revenue management and analytics, you need a system that delivers a high return on your investment. If your system does not offer report automation, integrated commision-free booking engine, guest history and reservation data, and simple dashboards with KPIs to better understand your operations – you are missing out on reduced costs through better staff productivity, and higher revenues via better sales and more satisfied, loyal guests.
People at the hospitality business have to be flexible and willing to adjust. Hotel management 10-5 years ago was so different. It was enough to have a notebook and sort-of website to satisfy the guest. Now you have to think one step ahead and surprise the guest by providing a good experience during his journey. Often, hoteliers hesitate to switch to a new hotel PMS mainly because of various factors like the lack of awareness about other options available, fear of a stormy transition, time and cost involved, etc. Replacing your PMS may seem like an extensive undertaking, but, if you are running into one or more of these roadblocks, the decision to delay the change may well cost you more than the investment required to make a strategic update.
If you feel that your property management system is holding you back and obstructing opportunities for innovation, do not hesitate to call our team and take a fresh look at what a more modern PMS from hoteliga can achieve.
Call us and lets discuss how hoteliga can be an excellent upgrade to your brand.