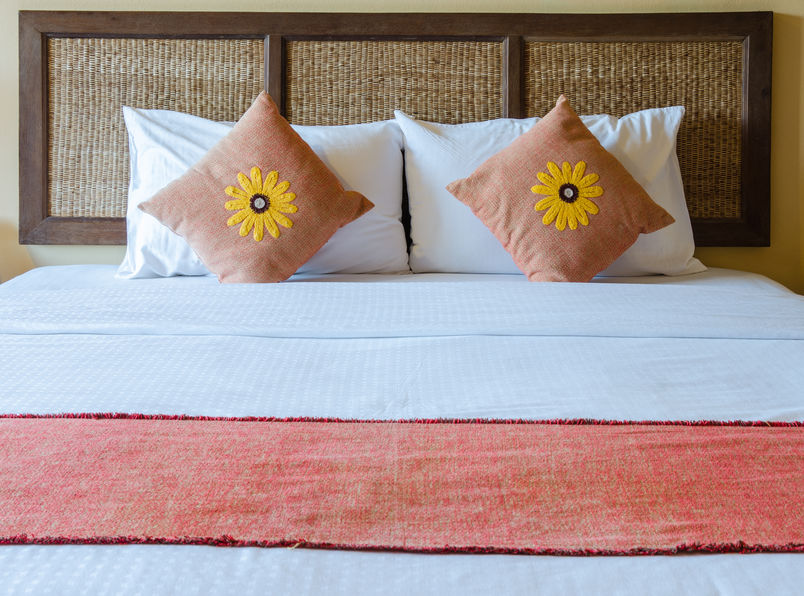 5 Ways to Make Your Boutique Hotel Shine
Top 5 Ways to Make Your Boutique Hotel Stand Out – A Complete Hotel Business Strategy
Attracting business to your boutique hotel requires shrewd hotel management and a hotel business strategy. With so much choice available across many different platforms; tourists and business associates have a selection that is diverse and competitive. Staying abreast of the hotel markets will propel your hotel to the top of these websites and will have you dusting off the "no vacancies" sign in no time at all.
Operating a hotel in this competitive market requires planning in advance so that when you have bookings, you're utilising each and every one. As a boutique hotel, you will want to ensure that you are generating as many bookings as possible of course, but, that is only the beginning of it. For increased bookings and continued success, you will want to implement these 5 tips to elevate your boutique hotel to the next profit level.
Here are our top 5 tips to attract more guests and keep them coming back for more!
1 - Reviews and Recommendations
Guest feedback is a powerful tool in attracting guests to your boutique hotel. Many hotel comparison sites have comprehensive feedback systems and hotels are then rated and categorised according to the reviews left by previous guests. The approach to guest reviews from a hotel management perspective should be undertaken in a 3-prong hotel business strategy.
Provide Exceptional Boutique Hotel Service - It almost goes without saying that to receive positive feedback you will have to go the extra mile for your guests. Providing services that a guest will value will ultimately lead to them coming away from your boutique hotel having a wonderful experience. Here are 3 simple but incredibly effective ways to go above and beyond for your guests and give them that "wow" factor.
Leave a Welcome Pack – Everyone loves being showered with gifts, and a welcome pack starts off the hotel stay experience on a positive note. Welcome packs needn't be elaborate or extravagant. A simple welcome note with an explanation of key hotel services, a few chocolates and perhaps a voucher for the bar are all low budget expenses with a high guest satisfaction result.
Friendly & Helpful Staff – Selecting the right staff and training them to be helpful at all times will immediately set you apart from most hotel chains. Getting into the habit of smiling, greeting guests politely throughout their stay and accommodating requests as best as possible will leave guests feeling welcome and at home in your boutique hotel. Something they are sure to comment on in that all important review.
Keep a Log of Guests and if They Return, Welcome Them Back – Another great and often overlooked tool is the welcome back. Simply greeting, "Welcome back Mr & Mrs Smith" will stick in your guest's minds and make them feel like a valued customer.
Respond Positively to Negative Reviews - Never leave a negative review unanswered. And NEVER respond to a negative review in a negative way. Responding to negative reviews with apologies where appropriate and an offer to rectify things that went wrong speaks volumes to those that may come across it. It shows a conscientious and professional hotel management team that are prepared to do all that they can to make sure guests are happy.
Incentivise Your Reviews & Promote Return Visits at the Same Time! - Upon checkout, have your staff inform clients that leaving a review of their stay will get them 10% off their next visit or a bottle of wine. Have the staff member hand them a slip of paper informing them about how to leave a review and where to leave it (targeting the comparison sites that generate you the most business) and how to claim their reward upon successful completion of the review. This not only tells each and every guest to leave a review, but it also promotes them booking with you again.
2 - Use Hotel Management Software
The days of keeping paper records is long gone, most accounting is done using software, your guests book their rooms using software and you likely complete orders using software. In short; having a complete software solution will streamline your hotel management and enable you to track valuable information and address key areas where improvements can be made, and expenses can be reduced. This will ultimately increase your revenue stream and save you time and storage space.
hoteliga – The Complete Software Solution for Your Boutique Hotel - hoteliga software is a complete hotel management package that enables you to do a huge range of tasks at the click of a button. Here are some of the innovative features that will help you boost your profits;
Full Accounting, Housekeeping and Auditing – All of these tasks can be completed using hoteliga software including invoicing, tracking housekeeping in real time and checking in/out your guests.
Synchronise with Marketplaces and Comparison Sites – Manage all of your bookings from one central screen rather than logging in to each one. This means you can actively keep track of bookings and never miss a potential reservation again!
Track KPIs and Boost Profits – hoteliga provides a commission free booking system that is integrated with the accounting and audit platform. This will help you to target more bookings and manage and reduce overheads. Again, all in one place!
Find out more about the hoteliga platform.
3 - Make Sure Your Boutique Hotel has a Website
Many hotels neglect their online presence, instead opting to rely heavily on existing hotel comparison platforms to market their hotels for them. This means they are always in a competitive environment when trying to attract guests. Having your own website means you can market your boutique hotel in the way that you want to, providing useful insights into hotel life and providing visitors with exclusive discounts by booking directly.
Websites should be actively managed as part of your hotel business strategy, get it right and you will find that a large portion of bookings are made directly without your guests being drawn away to the cheaper hotel that is next on the list. Make sure that you have lots of lovely pictures and beautifully crafted content to entice your guests further.
4 - Update Services, Décor and Menus
As a boutique hotel you have the ability to create a unique and wonderful stay for your guests. Hotels that are constantly looking to improve the services they offer as well as the range of services available are likely to appeal more to guests at the point of booking. This is mainly because guests like to have things done for them and also be occupied throughout their stay.
A simple and relatively inexpensive entertainment service is to make Netflix available in hotel rooms. Another thing that you can do is make sure that your maintenance regime is good, keeping the hotel looking at its optimum at all times. Dated or run-down/neglected décor features highly on negative hotel reviews, keeping up with maintenance negates this completely.
Lastly, make sure that the food being served is good quality and that menus are updated when necessary. This means that you don't need to worry to much about the price of each dish as the focus will be on the quality of the dining experience and food itself.
5 - Host Events
Ordinarily you will find that there are periods of time where business goes through lulls. This could be off peak seasons or a particular day of the week. During these times you should remember that you don't need to have bookings to generate revenue. Having a "meal deal" on your quiet night or hosting karaoke events will attract footfall and earn you extra money from sales opportunities that would otherwise have been overlooked.
Many businesses like to rent out conference rooms for training or meetings, again this can be packaged up at a competitive price with lunch built into the cost. Your boutique hotel needn't rely solely on guests staying overnight and running just one event during the week could provide a vital boost in profits. Add the benefits up over an entire year and you will likely be turning over thousands in additional income.
Your hotel business strategy doesn't need to be complicated, in fact, the simpler it is the easier it is to implement, and you will see results faster.
Let us know how you get on in the comments below!