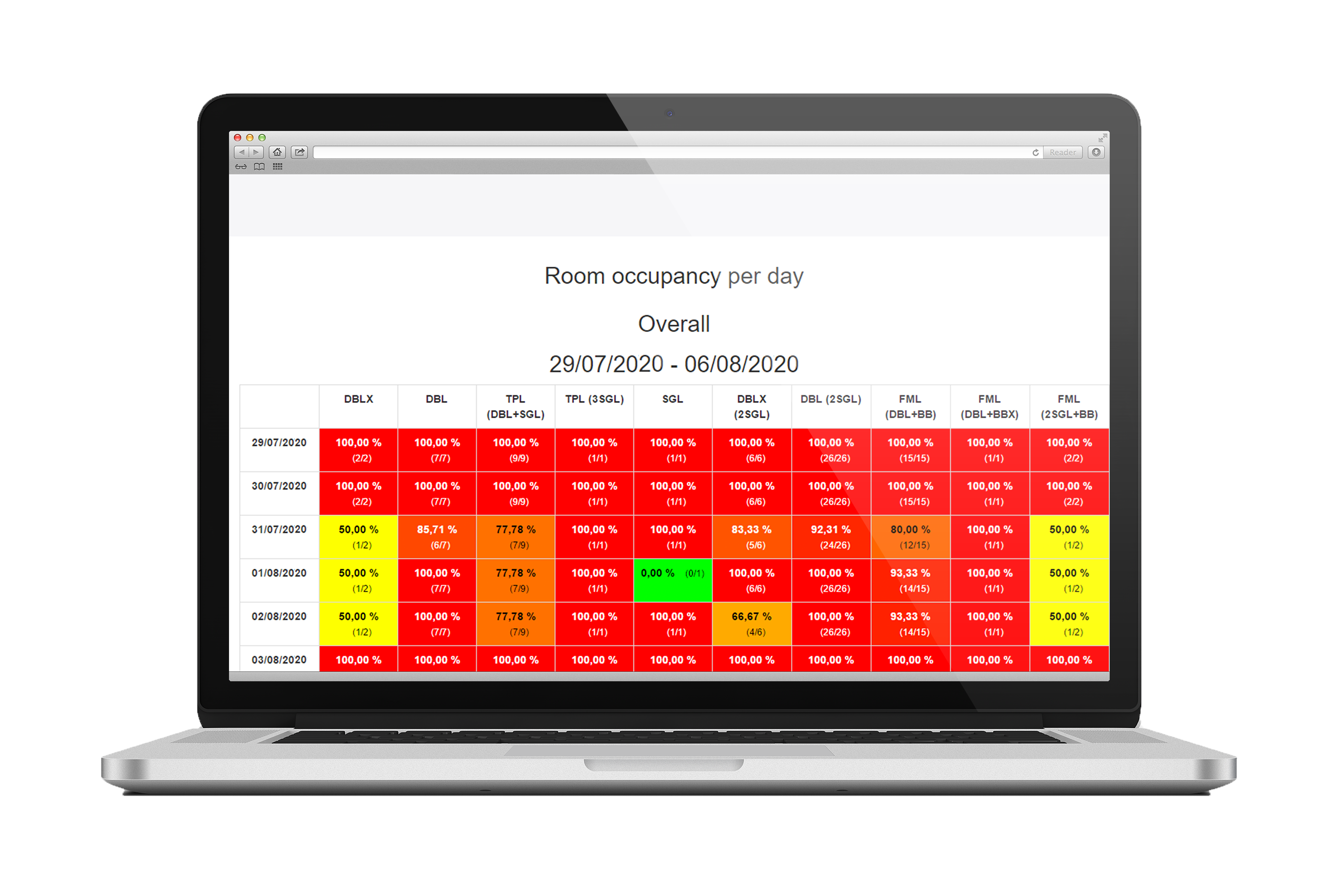 5 ways to reduce no shows and cancellations at your hotels
What's the not so secret of running a successful hotel? Have as many rooms booked up for as many nights possible. While that revelation might not turn your business upside down, there are some important strategies to reach that goal.
This article will concentrate on how to reduce no shows and cancellations. These are particular issues for hotel owners. A last-minute cancelled room is a loss in revenue that could have been refilled if you were notified early enough. Read on below to see what tactics you can employ to reduce no shows and increase revenues.
Implement a cancellation policy

If you currently don't have a cancellation policy as part of your reservation system, it is time to include one. It is also important to make sure guests can see it during the booking process so they completely understand the terms they are booking under. Within the terms place a deadline for cancellation, before this date they are able to cancel but afterwards and they are responsible to pay the bill for it.

Placing the cancellation policy into the terms and conditions ensures that if the guests knows in advance, they can cancel the reservation before the deadline. This means the room then becomes available for walk-ins and last-minute bookings. If the cancellation comes after the deadline, guests are aware they have to pay the cancellation fee, and you don't lose out on revenue.

Discount confirmed bookings

This is a great way to bring in business and at the same time reduce cancellations. Essentially, you offer guests a discount to pay for their trip upfront. This way, guests get a discounted room rate and you'll reduce the rate of no shows.

Send guests booking reminders

So to get the obvious point out the way: sending a reminder will stop guests who simply forgot about their reservation from not showing up. Beyond this point though, it builds up the experience guests have and begins to denote the level of service you provide. Choose your wording carefully and highlight you are looking forward to them staying with you. Technical advances have done wonders in recent years for reducing no show rates. If you can implement a smart booking system, consider creating automatic emails and text alerts about upcoming offers and special events you are putting on.

Use guest data to learn and adapt your process

Make sure you check regularly reports from your PMS. With this data compiled, you are able to understand trends in the business and what KPIs define your hotel's success. Understanding this data will guide you in important decisions and also highlight areas you need to improve on. If you know which packages and events perform best with the least amount of no shows, you can adjust your yearly calendar towards the successes.

Reach out to guests who don't check in

You need to walk a line with empathizing with your guests whilst still being firm. The guests not showing up impacts your hotel's revenue, so it is a good idea to talk to them and find out why they didn't turn up. You have to calmly and clearly explain why there is a no-show fee. It's also a good opportunity to understand if there was anything in your process that can be updated to reduce the chance of this happening again.
Reducing the amount of cancellations is an important part of any hotels booking strategy. A lot of the hard work has already gone in; the guest has found and booked at your accommodation, losing that conversion is an opportunity missed. By optimizing your cancellation and no-show strategy you will be able to up your sales and reduce last minute losses.
This article was written by The Northern Quarters, an apart-hotel offering fully-equipped serviced apartments in Manchester's trendy Northern Quarter neighborhood.