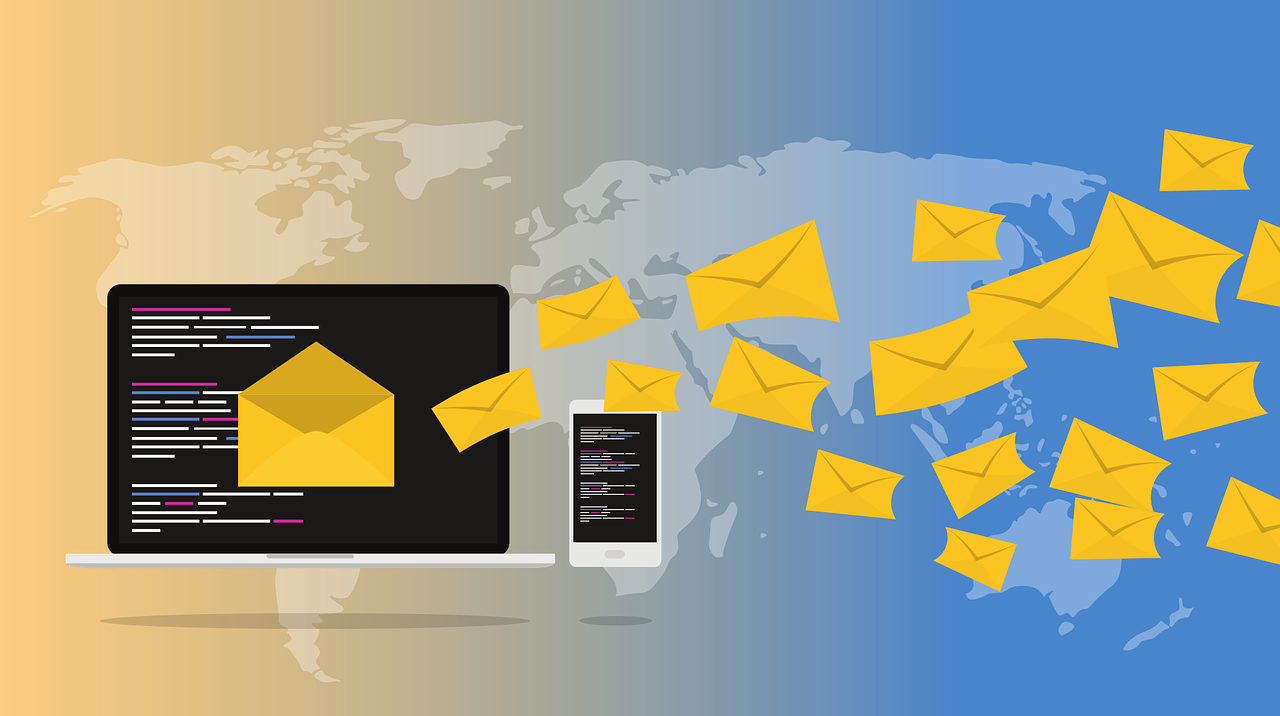 6 Things Hotel Managers Must Know About Email Marketing
Email marketing is increasingly relevant and cost-effective. It has become the best permission-based outbound tool in your marketing portfolio. Each email you send is a reflection of your brand, as well as an opportunity to build and maintain relationships with your guests – in many cases, the only source of revenue.
For ten years in a row, email is the channel generating the highest ROI for marketers. For every $1 spent, email marketing generates $38 in ROI, according to VentureBeat.
Kentico survey suggests forty eight percent of consumers prefer to interact with brands via email, and McKinsey states email conversion rates are three times higher than social media, with a 17% higher value in the conversion.
Emails are a lovely opportunity to introduce yourself as a person and not as a company. The key to doing so sending your newsletters and offers to people as a single person, one with a name and position in the company.
These are six main benefits and opportunities of strong email campaigns:
br>
Personalization
Email marketing gives you the unique opportunity to personalise your guest service and continue promoting your brand through one-to-one, personalised marketing campaigns. Effective hotel email marketing starts the moment a guest books the room and continues long after they had left your hotel.
We're convinced you are already sending emails in the form of a booking confirmation, whether from your email system, or through OTAs you are working with. But why stop here? There is a lot more you can achieve with a strong email marketing system in place!
The time period between when a guest books and when they arrive is critical to the overall guest experience. The guests' stay begins the moment they book! It's in this time period that you should send your future guests a welcoming, helpful email. Let them know you're excited to welcome them, remind them of their booking details, and relay to them key information about your hotel. You can go a step further; provide them with tips on what to do in your town, where they should have dinner, or explain them the public transport system. This email ensures that your guest experience gets off to an excellent start.
br>
Segmentation, Segmentation, Segmentation
Before you even think about the content and design of your email campaigns, you need to strategically segment your email base. You need to be aware which guest would like to know what and provide them the content they are looking for in accordance with your own strategy. Do not send everyone the same mail! Unless your hotel is changing its name or closing down for renovations, there is no reason for you to convey the same message to everybody. This about what the customer needs to hear that can provide value to them, not about what you feel like saying.
There are several way to segment your mailing list. Taking as an example a hotel that also has a restaurant and spa on its premises, here is what segmentation could possibly look like:
Guests who signed up for special deals
Guest who booked a room
Guests who gave email at Check-out
Guest who dined at your restaurant
Guests who spent time at the spa
It is also possible to segment by the last time someone opened or replied to your email. In any case, you need to segment the way it can strategically benefit your business the best. One thing is certain: the higher quality of segmentation, the better response rate. It is impossible to satisfy everybody using the same message.
br>
Online Presence
How you can grow your online audience? Every email you send is an opportunity to promote your social media channels and encourage guests to interact with them.
It is very common for marketers to say that users spend hours per day on social media and browsing the internet. Don't forget that we spend a lot of time checking and replying to the emails too!
Imagine an employee in an office surfing through their emails. They are extremely busy, but do not have the energy needed to do everything that have to. They are in need of relaxing holidays – so why couldn't you be the one that could bring them some well-deserved rest? Keep in mind that your potential or returning guests could be sitting at their desk right now and daydreaming about taking a much needed vacation.
br>
Sharing your Story
To stand out from the competition, you need to put your personality on display and win consumers over with your character. Email marketing for hotels is an exciting opportunity to showcase your team's personality or share exciting news going on at the hotel. Use the power of storytelling in your email! Think about who your audience is, but also consider what is something your hotel is proud of and wants your readers to know about. When and how did your hotel open its doors? Has it recently undergone renovations? Maybe you would like to present the staff to your past and future guests?
Your brand is not only a collection of services. It is an integral whole that offers a set of solutions, emotions and identity and a representation of the product in the consumer's mind. And more impressive and richer the emotional representation, more likely it is the user will go for this exact brand. Brands' stories communicate to the customers to their deep, basic level. They can touch their passion, identity, values and the deepest emotions. People buy based on emotions and they will complete the purchase after they have felt a certain emotional connection to the brand or the company behind it.
Tell a story that is bigger than your products. But don't share false information; make sure to emphasize authenticity and truth.
br>
Loyalty
45% or more of email marketers consider improving customer loyalty as an email marketing goal. Emails are a lovely tool to maintain and increase loyalty. Tell your loyal readers that you appreciate that they subscribed to and read your mails. It is a strong way to foster your relationship with your readers. Provide content of high quality so that they continue to follow and hopefully even encourage their friends or family to subscribe to your email.
Are there other areas within your hotel that could use some additional exposure or help driving interest? As an example, to increase traffic and awareness of your on-site restaurant, offer your readers a coupon for a free drink at the restaurant with their meal. This way, you position yourself as a full solution in the mind of clients, and only as a partial one (e.g. only accommodation). Why would they search for confusing options when you can provide them with a high-quality, attractive and affordable solution?
If you would like your subscribers feel especially valued, provide them with an incentive that no other guest could receive if they did not receive that email. How does a free 15-minute massage at the spa sound?
br>
Gather Feedback and Reviews
Email surveys sent out after the customer left your accomodation are a sign of great and dedicated customer service programme and provide a marketing opportunity at the same time.
Many hotels send out an email to their customers thanking them for their stay. Even if you cannot send the invoice via email, we strongly recommend that you step in contact with your guest via email once they had left your establishment.
Design the email in a way that it is focused on the guest instead of the hotel. Emphasize their experience and ask them to share it with their friends. Make it all about them. Keep the email short and include different options and sites to post the review.
Even when sending a follow-up email, try to positively surprise your guest. For example – why don't you send them the email in their own language?
br>
These were the six main opportunities and benefits of sending out well prepared and strategically appropriate emails! We will follow up on this topic by providing you specific tips and tricks on how to increase your open and click-thru rate!