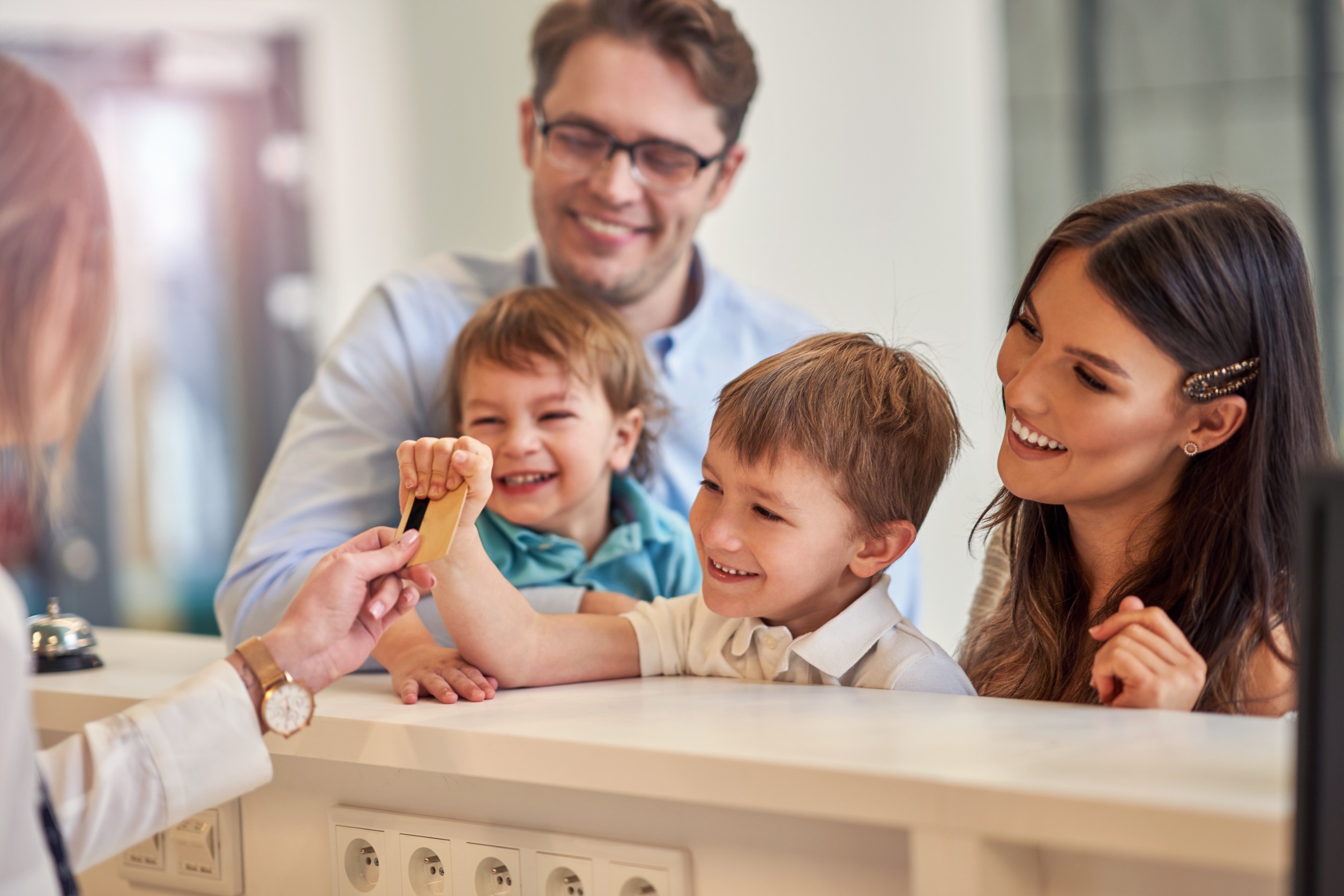 7 Ideas to Make Your Hotel Feel More Family-Friendly
As every parent knows, traveling with young children isn't easy. Finding a reliable place to stay with child-friendly amenities is among the greatest obstacles. Hotels should do everything they can to provide a safe environment, keep the kids occupied and help mom and dad relax. These seven ideas will help your hotel earn a reputation as a family-friendly establishment.
1. Offer Family Room Packages
The best thing hotels can do to become more family-friendly is to offer affordable room packages. According to the 2019 U.S. Family Travel Survey, affordability is the number one challenge families face when making travel plans. You don't need to lower the rates for your family rooms drastically, but you should offer discounts for certain amenities.
One great way to make family trips less expensive is by discounting the price of adjacent rooms. This strategy allows groups with grandparents and extended relatives to stay next to each other while enjoying the privacy of their own bedrooms. You should also offer discounts for rooms with small kitchens, access to laundry facilities and other amenities many families need.
It's also important to make family-friendly deals a focal point of your hotel's website. Provide interactive features such as surveys, chatbots and virtual room tours so families can choose the best deal for their specific needs.
2. Cater to Every Age Group
Kids grow up fast. As they get older, they develop different needs and interests. Your hotel must cater to every age so that families of all shapes and sizes can enjoy their stay. Here's a quick rundown of what you should provide for each age group:
Babies and toddlers: baby food, cribs, cots, playpens, bibs, changing stations, extra toiletries, white noise machines in bedrooms
Pre-teens: toys, board games, coloring books, kid-friendly TV channels, snacks, kids' menu at the hotel restaurant
Teenagers: fast and secure Wi-Fi, gaming devices, outdoor yard games, teen-specific lounge area
Teens and pre-teens are obviously less high maintenance than younger children, but they're still kids. They need something else to do in the hotel besides sitting on their phones. Your hotel should give them full access to the pool, fitness center, gaming room and other recreational spaces.
For the gaming room, make sure to include eye-catching decor and a handful of timeless games anyone can play, such as foosball and air hockey. This little inclusive detail ensures all kids can participate regardless of their skills or experience. It will also take the kids out of their parents' hair for a bit.
3. Prioritize Health and Wellness
Health and wellness should be one of your hotel's calling cards for all ages, but it's crucial for children. Kids need to stay active and expend all their pent-up energy in productive ways. Additionally, the youngest generation is suffering a mental health crisis and needs support wherever possible.
Hotels can help families take care of their kids both mentally and physically. Expand the pool and fitness center hours so kids can use these facilities more often. You should also make the bedrooms more comfortable with features like air purification systems , scent diffusers and mood lights. These details will help kids with anxiety and sleep problems relax.
Many kids also have dietary restrictions due to health reasons and even more are picky eaters. Your hotel must accommodate alternative diets with vegan-friendly and gluten-free menu options. The parents will greatly appreciate your attention to detail.
4. Offer Child Care Services
Parents deserve a break from watching their kids when on vacation. Your hotel isn't a daycare, but it should still offer basic child care services if parents want to get away for a few hours. One simple strategy is to provide scheduled activities with optional parent attendance, such as an age-appropriate movie, storytime and arts and crafts.
Your hotel will have to hire trained babysitters and other people with child care backgrounds to organize these events, but the long-term benefits are worth it. Having trusted authorities on your staff will allow parents to relax, knowing their children are in good hands. Plus, it will help your hotel earn a reputation as a family-friendly establishment.
5. Stack the Rooms With Miscellaneous Essentials
Kids aren't the most reliable packers — they always seem to forget something important. That's why your hotel should fill its bedrooms with essential items before families arrive. Along with the usual complimentary items like soap and shampoo, start adding these items kids are prone to forget:
iPhone and Android chargers
Earbuds
Toothbrushes
School supplies
Hair-styling tools
Instead of starting the trip on a sour note because one of the kids forgot something, your hotel can help families avoid this dilemma and keep everyone happy. You can also include specific items in the family room packages discussed in the first section.
6. Adopt a Pet-Friendly Policy
Traveling with pets is much more common than it used to be, especially with dogs. Families are the most likely to bring their pets as extra companions for the kids. Adopting a pet-friendly policy will set your hotel apart from the crowd and attract a wider audience of families. However, if you allow animals into the building, you must establish some standards.
Pets shouldn't be allowed everywhere in the building, namely the restaurant, pool and fitness center. Keep these accommodations pet-free to avoid any messes or allergic reactions. You could also designate a specific floor or block of rooms as pet-friendly so the hotel stays clean.
7. Promote the Building's Security
Parents are naturally protective of their children, so they want complete assurance your hotel is safe and secure. You can provide them with this assurance by showing off your building's security features. Provide an outline of the hotel's security features and emergency procedures on your website. Families will be able to book their rooms with greater peace of mind.
Every Family Deserves a Dream Vacation
Every family deserves a dream vacation once in a while and your hotel should aim to provide that experience. These seven strategies will go a long way toward boosting your business's family-friendly reputation and building a long-term guest base. When today's generation grows up, they might bring their kids to your hotel.