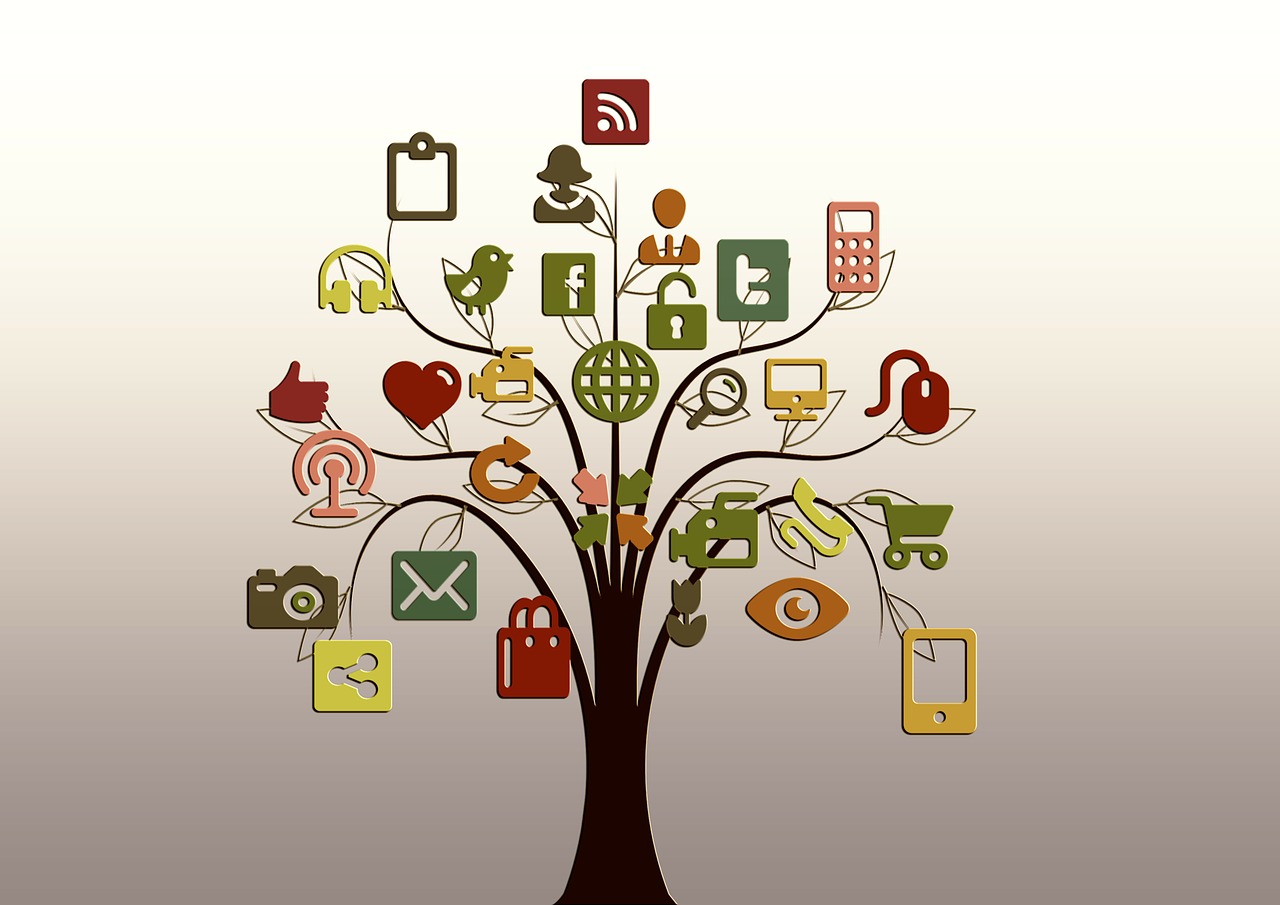 7 Proven Social Media Tactics to Promote Your Hotel and Win Loyal Customers
Social media usage is on the rise. Today, consumers are spending more time on social networks and messaging platforms than ever before. It is key for hotels to have a brand presence on social media channels, especially since social media marketing has been proven to be more effective than traditional marketing when utilized in a smart way and with purpose. Social media marketing permits a two-way communication between consumers and yourself. Therefore, social media is a critical tool to interact with customers, but is also a key element that impacts organic search rankings for your hotel.
Furthermore, social media marketing supports real-time promotion of your accommodation while yielding measurable consumer data that can be further leveraged to target, engage, and grow a base of consumers.
Below, we have set out our seven recommendations on how to use social media in order to successfully promote your hotel. Let's go!
br>
1. Extend the experience beyond the actual stay
You can use social media to prolong the guest's experience with your brand. Something as simple as a 'We hope to see you again soon' message and photo of your team can do miracles. It will probably keep your guests smiling on their way home. It's the small details that truly make a difference in today's world.
Do not forget to pay attention to your guests' social media profiles after their visit. You know most people want to share moments from their past holidays, usually by uploading photos from their trip to Facebook or Instagram. Take some time to react to the photo or comment on your favourite uploaded photos to make sure the guests remember who you are, and at the same time remind them about the pleasant experience they had at your accommodation. You can ask if you can share their photos on your own page. It's a guarantee to make them feel valued and special, and will increase the chances of these guests booking with you again.
br>
2. Add relevant buttons and tabs to your Facebook page
Facebook is a popular general-use social network for hotels. And there is a good reason for it. The platform allows businesses to add all sorts of extra tabs, cross referencing all other social networks and websites. Some of the tabs you can and should use include:
TripAdvisor Reviews
Instagram Feed
Offers
Book A Room
You can think of Facebook as a place on social media where everything comes together.
For instance, make it easy for the visitors to check out your Instagram feed where you post astonishing photos of your hotel.
Going to the offers - clicking on the Offer tab allows users to view offers without having to see them in their feed or yours. The system allows for a special field where offers are published, and this way you are not spamming the visitor with ads.
The "Book A Table" tab (as an example) and "Send Message" button both let guests interact with the hotel directly on Facebook. It's important that you make it easy for guests to book, or simply contact you – this way you have just generated a new lead.
Lastly, do not forget connect your Facebook account to your TripAdvisor page! By doing so, you'll allow guests to write TripAdvisor reviews through Facebook, as well as see images, previous reviews, and ratings. Why is this important? Guests will find it easier to post a review if they can do it without leaving Facebook!
br>
3. Be trusted as a reliable source of information
When booking holidays, travellers do not generally think about the accommodation first. What they have in mind is the experience they want to get, as well as activities they wish to do. You role here is to establish yourself as a credible and valuable source of information. You can provide your future guest with valuable content, such as local hotspots, coolest things to see, amazing restaurants and other must-see attractions. Don't only post plain information – include fun photos, videos, links and other practical destination-specific information. People spend hours on social media looking as images of food, clothing, other people's holidays … make sure to tap into this day-dreaming and send them a clear signal why the stay in your city will be so awesome. Many people want to live like locals when visiting a new country, therefore they will find such information very valuable. It also gives you an opportunity to partner with local restaurants, bars, museums etc.
br>
4. Talk to your guests on social media
Marc Benioff, the CEO of Salesforce.com, once stayed at Corinthia Hotel. He tweeted his arrival to the hotel, but he surely did not expect he would later be engaged in a real-time online conversation with the hotel management via Twitter. Engaging with guests on social media sends them a clear message that you care about and listen to them in real-time.
This is applicable to nearly all social media sites, including TripAdvisor. You need to let your guests know that you care about their experience, and they are always the number one priority in your mind. Make sure to react to their questions and comments.
br>
5. Use consistent messaging
Use social media to reinforce your brand's message and the values that you stand for. People connect with people, not brands. In order to connect with your customers, show your brand's personal side. And do not forget, every post on social media represents your brand's identity.
Even though the content will clearly differ from post to post, your voice and story behind the posts should remain the same. It should communicate what your hotel is all about. As long as your brand's identity remains consistent, the details of how you tell the store do not really matter.
If your communication is not in line with the guest experience of your accommodation, you may create inconsistent messaging which later creates confusion amongst your guests and social media fans.
br>
6. Live videos
Live videos are urgent, interactive and exclusive. They can be an extraordinary tool to prove that your offer is authentic. You can use them to send out a clear message while talking to your fanbase as a human being and not as a brand. Editing and special effects are not necessary to tell your potential customers how amazing your accommodation is. Jay Baer, the president of social media consultancy Convince & Convert, said: »Paradoxically that makes it better. The more raw it is the more believable it is.«
Live video is powerful, but like any other form of content marketing, it works best when it's worked into a broad campaign that guides audiences through the sales funnel.
If you would like to use Snapchat or Instagram stories, have in mind that they can deliver a multi-part message, but they all disappear after a day, so content should be episodic and relevant.
br>
7. Generate the buzz while hosting local events
It is not easy to offer fun, informative, and valuable content without being afraid it will sound too repetitive. A fantastic way to break the deadlock is to organize interesting, share-worthy event at your hotel and invite your guests, social media followers and other partners to attend. Not only will you attract people who might then recommend your accomodation to their peers, but you will also create lovely moments that will of course be eternalized on social media. This will give you fresh new content that you can proudly share with your fans and followers!
br>
Thank you so much for reading our 7 recommendations on how to make social media a tool that will drive your business forward. If hotels would like to remain relevant in their industry, it is essential to understand the current technology trends within the hotel industry, and be prepared for future changes in consumer behaviour. While strong brand presence is important, you also need to provide quality, informative, and valuable content in order to differentiate yourself from competitors.