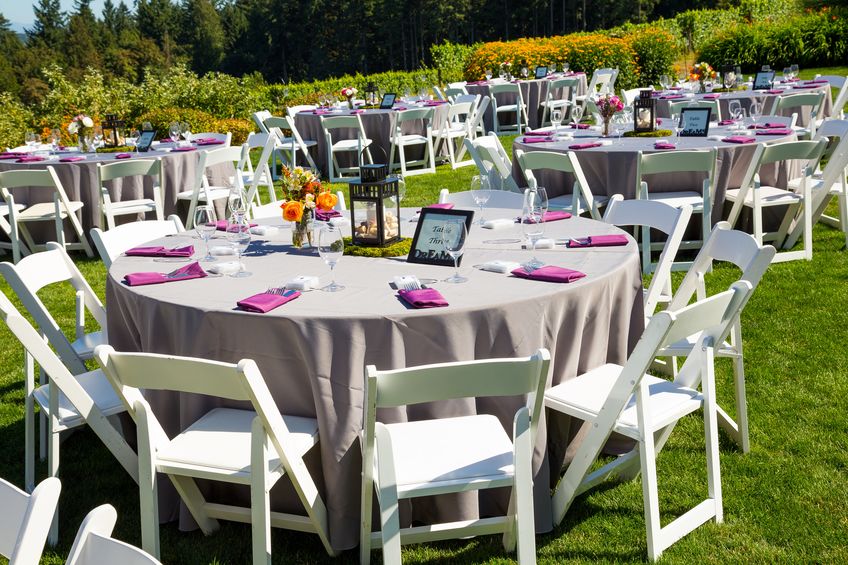 8 Tips for Preparing Your Hotel for Summer Wedding Bookings
As soon as the weather starts getting warm, wedding season begins. While you may not be planning your own nuptials, you have a hotel to run. And potential clients will consider your property as the backdrop for their vows.
At least, they will if the place is ready for summer weddings. So get ready to stage ceremonies and receptions — and rake in the cash that comes with it. Here's how:
Figure Out Your Unique Selling Points

Why would someone want to get married at your hotel? That's for you to figure out — and flaunt. Perhaps you have great views or a gorgeous ballroom for receptions. Whatever it is, highlight it in your wedding promo for a more successful summer wedding campaign.

Dust Off the Outdoor Seating

If it's been a while since you last hosted an outdoor wedding, check the status of the seats you use for ceremonies. You'll probably have to clean your outdoor furniture and replace any pieces that have cracked or faded over the winter.

Prune the Landscaping

On that note, you might have put landscaping on the back burner in winter. If so, it's time to refresh your grass and garden beds. Think about it — brides and grooms will want to take photos on the grounds of your hotel. They won't be happy with an unkempt backdrop.

Plus, these photos will help sell your hotel to future couples. So consider landscaping your end of the bargain — the photos can be your free marketing down the line.

Update the Summer Menu

Wintertime stews and hearty cuts of meat won't suit your summertime guests. Think about ways to update the menu to suit lighter summertime tastes. For instance, seafood makes a great addition to a summertime wedding menu. Think about adding fresh salads, cool gazpacho and fruity desserts to your offerings, too.

Put Together Wedding Packages

Convenience is a major reason why couples choose hotel weddings. They get their ceremony and reception in one venue, as well as a place to stay for all their guests. On top of that, hotels can provide food, decorations, linens, furniture and more.

Think ahead and create packages at different price points for your guests. That way, it will be easier for them to plan their big day. And it will make the job simpler for you to complete, too.

Connect With Local Merchants

To help build your packages, reach out to local merchants who can provide the extras your brides- and grooms-to-be will need.

For instance, you should connect with a local florist who can piece together wedding-day bouquets. You might want to have a wedding cake baker on speed-dial, too, as well as a go-to officiant. All of this will make the planning process more convenient for your clients — and they'll love you for it.

Create a Honeymoon Package

Perhaps your hotel happens to be in the perfect spot for a honeymoon. Incentivize brides and grooms to stay with you after their nuptials with honeymoon packages. They'll want to relax after such a big day, and you want to book out your rooms. It's a win-win! And because they've already paid to have their wedding with you, you can reward them with a great room, a bottle of champagne, a massage and more. The possibilities are endless.

Hire Someone to Help

If you want your hotel to become a big wedding destination, you will need a designated staffer. They can helm the preparation and supervise the big day. Their help will ensure the wedding goes off without a hitch.

This kind of help will ensure that couples will recommend your venue to others. They'll feel comfortable and stress-free knowing there's someone working on their wedding. And you'll feel the same way, knowing it doesn't all fall on your plate.
Conquer Wedding Season This Summer and Beyond
Weddings can be a huge moneymaker for your hotel. Better yet, they transform your property into a beautiful memory for those who say, "I do." With the above tips, you can make all of that happen and set yourself up for continuing success.
Follow Kacey on Twitter and subscribe to her blog to keep up with her travels and inspiring posts!