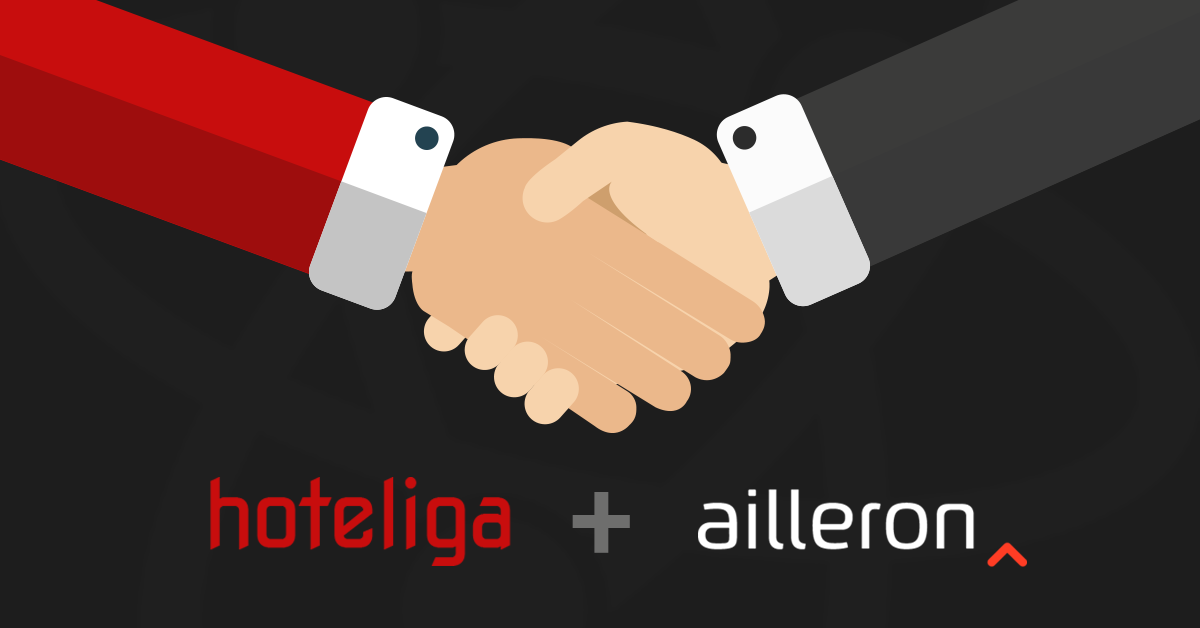 Ailleron invests in hoteliga
hoteliga is a cloud-based property management software company for hoteliers has closed the investment from Ailleron SA. Around the world, hoteliga helps hotels to increase bookings and improve daily operations efficiency with going paperless. With the investment, hoteliga will continue to build out its technology platform and fuel its further expansion on global markets.
hoteliga provides an all-in-one solution for hoteliers that includes a property management system, a channel manager and a booking engine that helps hoteliers all over the world to increase their bookings and efficiency of hotel management.
"We are thrilled to have attracted Ailleron SA as our investor. As a lot of hotels are facing important and challenging decisions over the hotel management software with this action from Ailleron helps us build and deliver solutions which will meet hoteliers needs. We're committed to having the best PMS system on the market, and now opens up a whole new spectrum for our customers - current and future." said Dimitris van Leusden, hoteliga CEO & Founder.
br>
Justyna Michalczyk, General Manager of iLumio - Ailleron SA hospitality division added: "We are impressed with the hoteliga team and their vision and look forward to helping the company to develop top-class solutions for hoteliers and to strengthen its position internationally. Now hoteliga has all the qualities that are required to be the market leader."
br>
About hoteliga:
hoteliga is one of the top rated Property Management Systems. hoteliga's Property Management System is an innovative way that hoteliers and property managers manage their day to day operations. It is easy to use and mobile friendly. Some of its features include: Interactive calendar, room plan, customer management, financial management/invoicing, housekeeping, room maintenance, meal planning, advanced reporting and statistics that will help take informed decisions.
hoteliga supports all currencies and date formats, multiple currency price-lists and payments, multi-user access from different locations and much more.
br>
About Ailleron:
Ailleron is a global technology company that creates pioneering products for the banking, finance, telecommunications and hospitality industries. The company's flagship products – LiveBank, Ringback Tones and iLumio – are successfully used worldwide, allowing clients to gain market advantage through the use of the newest technologies and digital communications channels.
The knowledge and experience of over 500 engineers, offices in Europe, USA, Singapore and Australia, and a growing network of partners allow us to effectively deliver the most innovative technological solutions, which are chosen by the best brands in their respective sectors. Ailleron's innovations have been highlighted on the international arena repeatedly, i.e at Finovate in New York and Silicon Valley, or the Mobile World Congress in Barcelona.
Additional information may be found at www.ailleron.com.
br>
Contact details:
hoteliga:
Eva Basakari
email: eva@hoteliga.com
ph. (+48) 12 350 65 44
Ailleron:
Magdalena Czyż
email:| magdalena.czyz@ailleron.com
ph. +48 512 120 320