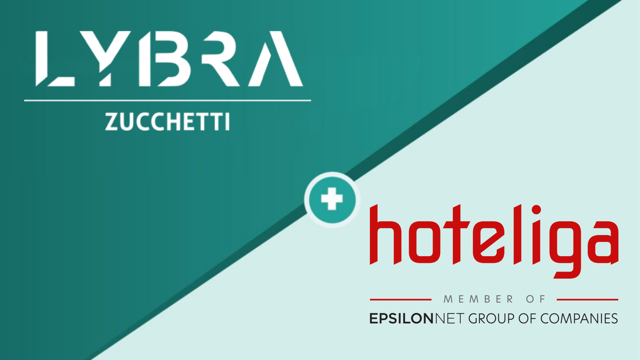 An All-in-One COVID Recovery Strategy for Hotels: Lybra's Assistant RMS + hoteliga Hotel Management Platform
Lybra, developer of the Assistant, the most complete, machine learning, demand-centric revenue management system (RMS), is proud to announce a two-way integration with hoteliga, an easy-to-use, all-in-one cloud-based hotel management platform, including a Property Management System (PMS), Channel Manager, Booking Engine and API. hoteliga helps hotels to automate operations, including front desk, reservations, housekeeping, tracking payments, pricing, customer relationship management, reporting, revenue control, invoicing, channel manager, online reservations, and more.
Because of the new, two-way integration, hoteliga reservations data will be integrated into Lybra's Assistant, enabling the RMS to provide hoteliga, seamlessly and automatically, the most accurate real-time room rates, as market conditions change. This integration makes it quicker and easier than ever for customers with both solutions to increase their bookings and revenue, eliminating manual data entry and pricing updates.
Unlike traditional RMS which rely primarily on historical data (in establishing room rates), Lybra's Assistant RMS prioritizes market data, flight search data – which is a strong indicator of travel intent, and competitor data, enabling the RMS to accurately forecast the real-time travel demand that will be coming to a property's destination, and offer the most accurate pricing recommendations possible, even during the ongoing pandemic.
The partnership with hoteliga makes Lybra's Assistant RMS even more powerful. In addition to the traditional PMS functionality, hoteliga also offers a built-in channel manager and commission-free booking engine, ensuring that hotels' pricing and inventory are updated in real-time, across all online channels, no matter the source of the booking. Hotels now have all the information that they need to make significant improvements to their hotel sales, revenue and operations – with pricing and reservations data moving automatically between the two systems to make hotels' operational processes completely hands-free.
Now, the two companies are partnering to share all of the strategies that global hoteliers will need to reach recovery, and profitability, more quickly, in a webinar, called "Challenges & Smart Integrated Solutions for Success in 2022."
Date: February 23, 2022 Time: 3pm CET
In this webinar, you will learn:
The fundamentals of reservations management.
The importance of smart, integrated solutions that enables hoteliers to boost efficiency by simplifying and automating operations.
How your PMS' data power can help you capture more bookings.