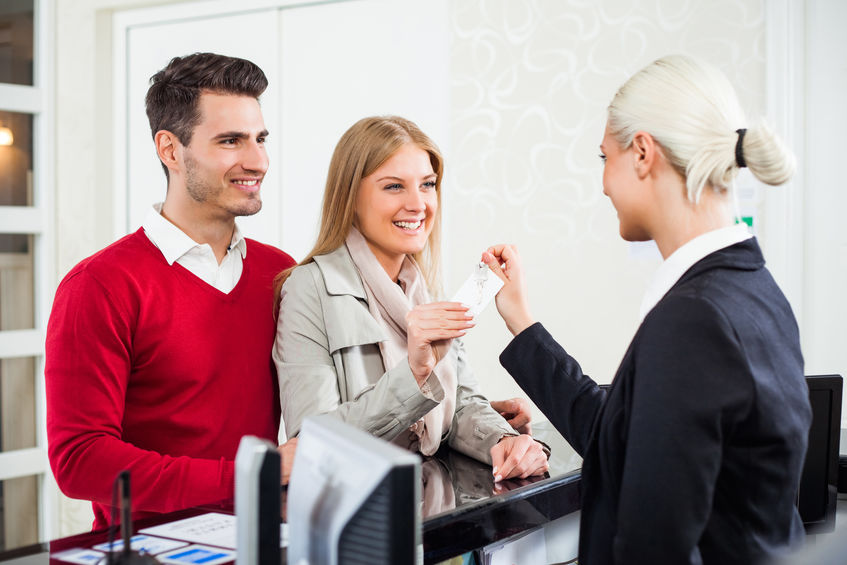 Best practices for efficient hotel management and operations
Location, the popularity of the destination, hotel facilities and luxurious packages – all of these contribute to the success of a hotel, but efficient hotel management and operations are aspects that surpass all of the above factors in making the hotel a successful one.
br>
Whether it's an international chain of hotels, a boutique resort, or serviced apartments, smart hotel management is equally critical for all and plays a significant role in the overall success of the property. Ability and skills of the hotel managers, their experience, knowledge and the way they supervise their staff is crucial in improving the perception of the hotel.
Successful hoteliers focus on the behind the scenes management and operation of their hotel, and this piece discusses which of these practices will help you win and retain your existing and potential guests.
Customer Relations:
Different surveys have predicted that by 2020, the key differentiator for brands will no longer be the price but the customer experience. In the last couple of years, more than 50% of global organizations have substantially changed their business models for the sake of improving customer experience . Hotels can't disregard this area if they want to succeed in their industry.
Therefore, a key focus for hotel managers should be their guests; they should always strive to fulfill the guests' needs and keenly review the feedback from them regardless of their positive or negative nature. In case of a dispute, we suggest managers extend their personal services to address the issue and utilize innovative ways to augment the guest experience.
We don't believe that all this can be done from behind a desk either. Staff that make real life connections with their hotel guests are the more able to deliver the best possible guest experience. A hotel manager that can be seen walking around the hotel, greeting the guests, strolling in the lobby and communicating with their staff signals to guests that they are managing a smooth operation. And similar to the real-world, the managers should make their presence felt in the virtual world too.
Moreover, we suggest those in the management should stay abreast with the emerging hospitality technology trends and strategically employ them to build better customer relations. This can then be used to better train hotel staff in improving the experience of their guests.
Online Reputation Management:
Monitor and Respond to Reviews
The internet and social media are prevalent in this day and age, and so it is essential for the survival of organizations. The trend of weighing up online reviews before a final decision isn't just limited to online shopping, but has impacted every business with the hotel industry being no exception.
According to a study, 77% of travelers appraise the reviews of previous visitors, families, and friends about the hotels on the booking websites before booking them. For that reason, branding and managing online reputation should be a priority of hoteliers nowadays. This includes monitoring their hotels online presence by regular posting, tracking reviews and by amicably responding to every negative review.
Filtering of reviews isn't a positive practice, presenting just the positive reviews on websites and social media pages can actually make potential customers think that they are forged. So, the managers must stay away from such tactics in their effort to present a positive image of their hotels.
Get Involved in the Conversation
Hotel managers should know what platforms, discussion forums, and channels are mostly used by the travelers and hotel guests while taking a booking decision and they should be present there in order to answer their queries. By joining and engaging with the potential guests in their hotel-booking related conversations, hoteliers can build a positive reputation about their hotel.
Not only this, the speed in which queries are responded to is crucial as potential guests might be wondering about your hotel's services and a delayed response may sway them to book an alternative.
Additionally, to engage the existing followers and to increase the followers' base, if possible, content managers should float regular offers, promos, and giveaways to create a buzz online.
Keep an Authentic Online Profile
Owning your hotels my business listing is one of the most important steps in protecting and claiming your business's online profile, ensuring that your hotel appears on Google's sidebar for branded search results.
Flag the spam accounts, create your official accounts on all social media platforms and review sites and link them to the official website of the business to maintain control over the reviews of the hotel guests.
Staff Management:
Managers must display empathy not only towards their guests but also towards their staff members. There is a direct relationship between the staff and the guests; the more content a team of staff is, the more satisfied the guests will be.
Hotel employees aren't dispensable resources, they hold paramount importance; they are the ones who have the most contact with guests. They are less likely to strive to greet their guests warmly if they themselves have always received a cold shoulder from their supervisors. Therefore, managers should extend support, compassion, and resources towards their employees, thus they will use those tools and resources to enhance the guests' experience with the hotel brand. Disinterested staff behavior not only gives cold vibes to the visitors, but it can contribute to a higher staff turnover.
Hotel managers, therefore, must take steps to train the staff; they should identify and polish the specific skills of the employees, develop their skill sets, keep the motivation level high among the workers, and communicate with them to grasp their career goals and targets.
Regular communication with the employees will help in developing a close relationship between the hotel managers and staff and the managers will then be in a good position to listen and understand the staff's problems and provide timely solutions. All these practices will eventually pay back in the form of a positive work environment and an increased loyal consumer base.
Adopt Innovative Technology:
When hotels think about offering technologies to their guests, often they only focus on free WiFi, but that's not always enough these days. In the era of Artificial Intelligence, hotels should start focusing on adopting innovative technologies where possible to attract hotel guests and drive their business forward. This won't only enhance the guests' stay at the hotel but will also attract organizations and enterprises searching for hotels equipped with the latest technologies for their upcoming events and meetings.
Incorporating more advanced technology is not just to improve the guest experience, it can also be used to improve the operation of the hotel. By integrating technologies in their daily management of the business such as property management system or a technology suite designed specifically for the hotel industry; this can streamline different work process and ease the workload of the hotel staff.
To boost your room reservations and save time that's spent on manual registrations and updates, a hotel manager could consider acquiring an updated PMS for a start. Often hotels do not update their booking systems often enough, which leads to errors and can waste time the more outdated they get. Executing cloud-based technologies in the management and training of employees will also increase the management and operations' efficiency of the hotel.
Cloud based Property Management System (PMS) reduces the need of heavy hardware infrastructure thus reducing the equipment cost for the company, and make the training of much easier than traditional PMS solutions.
Adopting innovative technologies will lessen the workload of hotel managers and staff as they will conveniently manage the reservation desk, guests' information, housekeeping, restaurant, banquet, accounting and several other management and operations' task simply through their smartphones, tablets or other wireless devices.
Exceed Your Guests Expectations:
Good hotel management software is the one that goes above and beyond the elevated expectations of its guests. Hotel managers must always be looking for ways to raise the customer service experience and take that to the next level. A well-managed hotel will make visitors feel satisfied and pleased with their experience of the hotel. This won't only increase their chances of re-visiting hotel on their next visit, but their recommendation will also increase the consumers' base.
For this, hotel managers need to be vigilant and watch out for complimentary services and facilities offered by their competitors and then offer something different and unique for guests. Examples could include engaging guests with hosted themed social hours in the lobby or throwing a bonfire party or arranging a concert for which they can sign-up. Guests might then share their experiences on social media, to help attract more visitors and tourists.
Managing hotels requires a lot of effort, experience, skill, knowledge and patience, and a smart hotelier is the one who possesses all these abilities. Successful hotel managers are vigilant, anticipate problematic areas, predict consumers' demands and tactfully handle all of these. They are open-minded and remain watchful of the emerging technologies and trends in their industry and effectively incorporate them into their hotel to provide the best possible experience for their guests.
This article was written by South Point Suites, the perfect hotel for short or long visits to London.