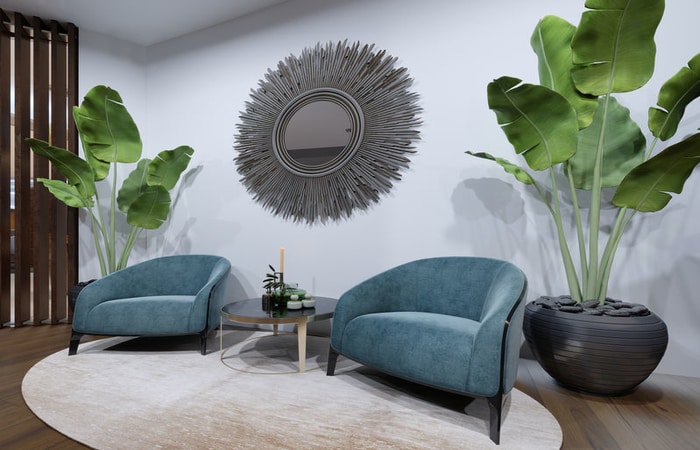 Five Practices That Ensure Hoteliers Make the Most of Property Updates
Hotel brands used to pride themselves on offering guests the same, uniform experience, no matter which location they booked. Over the years, this design strategy built familiarity with guests. Yet even the best concepts become outdated.
It's smart to plan for occasional upgrades, especially as your hotel grows. How can you change the interior and exterior to mirror the times and appeal to bookers? The key is to find the ideas that will benefit the property most.
Discover five practices that will ensure you get the most of your hotel updates.
Avoid Using Trendy Decor

Interior design trends change all the time. Sometimes decor becomes less favorable when the seasons change or when too many people take part. It might be tempting to use minimalist art or farmhouse-inspired furniture, but it's smarter for hotels to stick with evergreen ideas.

While some guests may appreciate their favorite styles in a room, it's too risky to decorate the entire property with something that might seem outdated in a year or two. Meet with design experts to find a middle ground where you can draw on trends without leaning too heavily on them.

Respond to Guest Requests

Do you collect feedback from your guests? By asking people to fill out a short survey, you'll get first-hand knowledge of what they wish was different about their stay. According to one study, guests are most likely to deliver feedback at check-out, so it's best to ask before they leave.

Some might request more treadmills in the on-site gym or an outdoor play area for kids. Even additional parking could make a difference.

Embrace Updated Tech

Technology in hospitality can benefit both guests and staff. Apps allow guests to skip the check-in process and access their room with a mobile device. They can also use the platform to connect with employees for room deliveries.

Smart thermostats, lights and sensors cut down on energy usage and save money.

Consider your property's biggest concerns and decide if technology can solve the problem.

Use the Local Aesthetic

Hotels can still represent brand standards while using local aesthetics to make people feel at home. If you run a beachfront property, for example, you can use synthetic and natural materials to highlight the connection to nature. You might add bushy plants, eucalyptus beams and bamboo accents to the check-in area.

A play on local aesthetics sets your hotel apart from the competition without removing your image from a well-known brand.

Time the Updates

Another challenge managers face when planning upgrades is the timing of each project. It's difficult to block off rooms or amenities for renovation. Hotels never close, and no guest wants to hear hammering during their stay.

The best way to handle property updates is to choose the slower seasons, which will depend on the location of your hotel. Properties in college towns may choose summer. A beachfront hotel, on the other hand, will want to stick to colder months.

Once your renovations are complete, guests will love the fresh updates and offer new feedback.
How Hoteliers Can Make the Most of Property Updates
No matter which upgrades you choose, whether it's a new tech or natural materials, stick with the budget. You don't want to overspend and end up in the red. Meaningful change, when done right, can have a positive impact on your property.
This article was written by Kacey Bradley, the blogger behind The Drifter Collective.
Follow Kacey on Twitter and subscribe to her blog to keep up with her travels and inspiring posts!