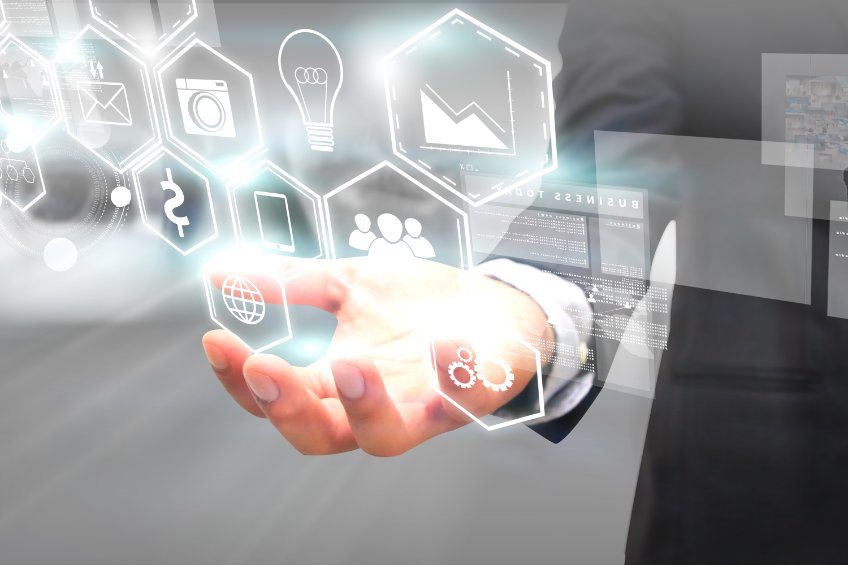 Hospitality Marketing: 10 Must-Know Upcoming Trends for 2022
Hospitality businesses are expected to see a great rise in it in the next few years. By learning about the upcoming trends, you will be able to better understand how marketing can help your business grow. Discover a list of the ten trends that will be increasingly important for achieving success.
Hospitality marketing has always been a key part of a successful business. From creating tailored marketing campaigns to optimizing social media platforms, hospitality marketers are constantly on the lookout for new ways to reach their target audience.
In 2022, many important trends will shape how hospitality marketers do their job. So, whether you are a small hotel or a multinational conglomerate, read on to get a comprehensive understanding of the latest trends in hospitality marketing!
What Is Hospitality Marketing?
Hospitality marketing is the practice of marketing travel and tourism products and services to consumers through the offering of lodging, food, beverages, and other services. It includes activities such as market research, media planning, event management, and distribution.
The Importance of Keeping Up with Trends
In the current landscape of a competitive industry, any business must keep up with the latest hospitality marketing trends to stay ahead of their competition. By doing so, businesses can create engaging content that resonates with consumers and attracts new customers.
Additionally, by staying on top of emerging technologies such as augmented reality (AR), digital marketing, chatbot development, and artificial intelligence (AI), businesses can develop cutting-edge customer experience measures that differentiate them from their competitors. By staying on top of changes in technology and consumer behavior, you can ensure that your marketing efforts are effective and sustainable.
What Are the Future Trends in Hospitality Marketing?
Here are some of the most popular trends to consider if you want to be competitive in your niche:
1. The Rise of Experiential Marketing
Hospitality marketing is becoming more and more experiential to attract and retain customers. This trend is being driven by the growing demand for unique and exciting experiences, as well as the increased focus on sensory satisfaction.
One of the ways that hospitality marketers are capitalizing on this trend is by using immersive marketing formats like virtual reality (VR) and augmented reality (AR). VR allows guests to enter into a new world and experience products or services in a completely different way.
AR, meanwhile, allows brands to layer digital content on top of real-world objects. It can provide a more interactive and engaging experience for customers, who are then able to learn more about products or services in a fun and interesting way.
2. Personalization Is Key
Personalization is key in the hospitality industry. Many upcoming trends will continue to drive this trend forward. One of the most important ones is customer segmentation.
Today's hospitality marketers are increasingly skilled at understanding their customers' needs and preferences, which allows them to personalize their marketing messages and services accordingly. It helps customers feel like they are being treated like friends, which in turn encourages them to return again and again.
Another trend that will continue to drive personalization is AI-assisted customer service. The customers will no longer have to speak with humans who do not understand what they ask for. Instead, they will interact with AI agents who can quickly diagnose the problem and provide a solution tailored specifically for them.
3. The Importance of Data-Driven Marketing
By using data to target and interact with customers in the most effective way, businesses can increase their conversion rates and increase revenue. Here are some of the most important things to consider:
The use of big data will continue to grow in importance. Enterprises will use massive amounts of data to identify trends and patterns, figure out which customers are most likely to buy a particular product or service, and create targeted strategies accordingly;
Cloud-based solutions will become more common to store valuable information;
Sensors will become increasingly common as they allow businesses to track customer behavior and analytics in real time to improve customer experience and boost business profits.
4. The Increasing Use of AI
AI will play a larger role in both customer acquisition and retention efforts. As AI becomes better at understanding human behavior, it will be able to generate more targeted content and ads that are more likely to appeal to customers' interests. If you have difficulties with generating content of high quality, you can seek assistance from professionals at essay reviews websites such as Trust My Paper.
5. Technology Will Continue to Shape the Industry
As technology continues to evolve, so do the ways in which hospitality marketers use it to reach their target audience. With platforms like Facebook Live and Instagram Stories becoming increasingly popular, brands can provide real-time updates on the go about what is happening at their properties. It allows guests to feel like they are part of the experience, rather than feeling like they are only watching something from afar.
6. The Rise of Social Media
Social media has become an essential tool for hospitality marketers because it allows them to connect with their target audience in a way that is both personal and interactive. By using social media platforms like Twitter and Facebook, brands can develop relationships with their followers and create a sense of community around their property. They can also use social media to respond quickly to guest feedback or questions, which makes them seem humble and caring instead of corporate-like.
7. The Emergence of Gen Z as a Major Customer Base
The hospitality industry is rapidly changing, and Gen Z is emerging as a major customer base. It is the most digitally connected generation, and they are looking for brands that reflect their lifestyle.
They are interested in sustainable environmental practices, healthy eating, and responsible consumerism. As a result, hoteliers who want to retain their market share will need to focus on catering to this cohort of customers and create engaging content that will inspire Gen Z customers to visit their establishment. There are numerous writing services, including Best Essays Education, that can help you produce quality content for your websites and blogs.
8. Sustainable Hospitality Is a Must
As the world becomes more environmentally conscious, sustainable hospitality is becoming a must for businesses. With more and more people becoming aware of the environmental damage that tourism can cause, many destinations are looking to redesign their strategies to become more environmentally friendly.
Restaurants and hotels will increasingly focus on using sustainable materials and practices and reducing their energy consumption wherever possible. The travel industry will also start to use eco-friendly transportation alternatives like bicycle tours and electric cars.
It is because they understand that these modes of transportation are better for the environment and promote healthier lifestyles for visitors as well. For ethical and sustainability reasons, more restaurants and hotels will start using plant-based foods instead of meat products.
9. The Increase in Mobile Bookings
Mobile booking offers many benefits for both hoteliers and their guests:
It allows hoteliers to receive bookings and reservations directly from their guests on their phones. It saves them time and helps them to keep track of customer interactions and respond quickly to any questions;
For guests, it is a convenient way to make reservations without having to reach out directly to the hotel. It makes it easier for them to keep track of their reservations and avoid any potential delays or cancellations.
10. Contactless Everything Is the New Normal
Contactless everything means that customers are now using technologies like contactless payment to make purchases without ever having to take their phones out of their pockets. It is a huge shift for the hospitality industry, as it allows restaurants and hotels to reduce credit card processing fees and eliminate the need for cash registers.
It also reduces wait times, eliminating the need for guests to queue up at the counter. It is also a great way for restaurants and hotels to keep track of customer data.
Conclusion
The world has always been, and will always be, a place where people come together to share experiences. When you are marketing your hospitality brand in such an environment, you must adapt to the latest trends in the industry and adjust your marketing strategies accordingly. With the right tactics, you can experience unprecedented success in this niche sector.
Lafond Wanda is a professional content writer, copywriter, content strategist, and communications consultant. She started young with her writing career from being a high school writer to a university editor, and now she is a writer in professional writing platforms— her years of expertise have honed her skills to create compelling and results-driven content every single time.