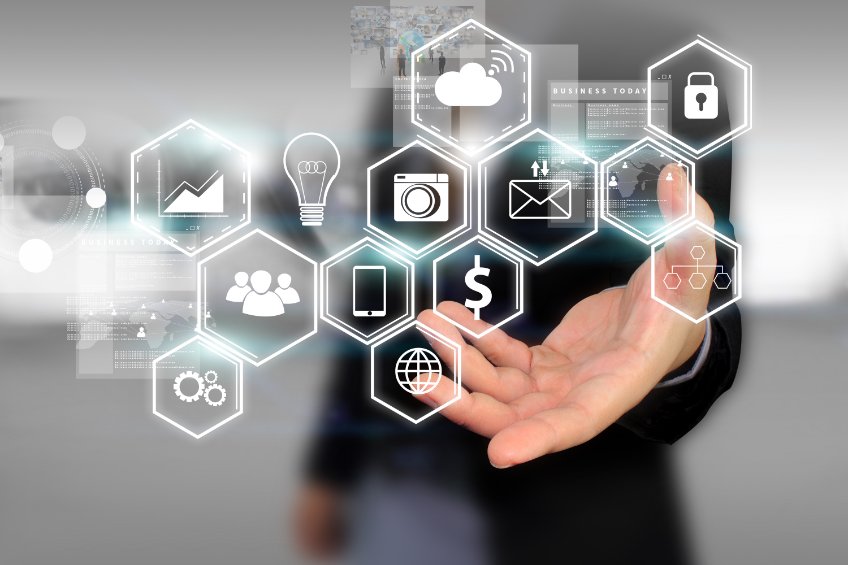 2022 Hotel Marketing Trends
Hotel marketing trends are constantly changing. From mobile to social media to loyalty programs, hotels are investing in marketing strategies that will help them achieve their goals. Even though the global economy is improving, hotels are still struggling to survive. Do you know what trends can help you stay afloat in the industry?
Guest behavior and hospitality industry expectations have shifted recently. COVID-19 has altered the way people travel and enjoy their vacations. According to the report, 82% of travelers want to travel more responsibly, preferring destinations that use technology to provide a healthy environment for their visitors. So, let's find out what hotel owners should think about this year to attract visitors' attention.
What Are the Latest Marketing Trends in the Hospitality Industry
Hospitality businesses are always looking for new and innovative ways to market their services. From creative social media campaigns to unique marketing materials, there is a lot that these businesses can do to reach new customers and retain existing ones. Let's look at some of the latest marketing trends in the hospitality industry and learn some advice on how to best utilize them. So, whether you are a small business or a large hotel network, keep this list of trends in mind, and you will be well on your way to success!
1. Virtual (VR) and Augmented Reality (AR)
In 2022, virtual and augmented reality will continue to be among the most popular marketing tools for hotels. They allow hoteliers to create personalized experiences for their guests, which can be both fun and informative. For example, you could use VR to take your guests on a trip around the world.
Or you could use AR to bring together different pieces of information about the city that your guests are visiting. In this way, they will be able to make better choices about where to go and what to see. Both technologies have a lot of potential for hotel marketers.
VR and AR can help guests feel like they are inside the hotel and experience everything it offers. They can also be used to generate excitement about upcoming events or sales campaigns by letting guests experience them first-hand before they buy tickets.
2. Mobile Marketing
More and more people are using their smartphones and tablets to make reservations, book rooms, and find information about hotels. You can benefit from mobile marketing by developing bespoke apps for your guests. They can offer a range of features, such as reserving rooms, finding deals, getting information, etc.
You can also use mobile ads to target your guests with relevant ads. They can be placed on websites or in apps, and be tailored to particular interests or demographics of users.
3. Artificial Intelligence (AI)
Artificial Intelligence will be used to create personalized marketing campaigns that target specific groups of customers. It will be able to understand their needs and preferences better than any human could, enabling hotels to tailor their marketing messages for them. It means that guests will not only receive relevant information about the properties they are visiting but also be persuaded to stay longer and spend more money.
4. Personalization
Personalization entails tailoring content and services for each customer, making them feel special and appreciated. It is a highly effective method of increasing customer loyalty and increasing sales. There are several approaches you can take:
Through targeted marketing;
Online/offline customer service;
In-room amenities.
5. Event Marketing
Event marketing is a way of marketing and promoting a product or service by inviting potential customers to an event. Events can be hosted in the physical world, online, or through social media. The event marketing industry has been growing at an exponential rate, with many companies allocating budgets and resources to this form of marketing.
6. Guerilla Marketing
Guerilla marketing is a marketing technique that involves unconventional strategies. For example, wearing a T-shirt with the company logo, or putting up posters in public places. Guerrilla marketing is an effective way for hotels to stand out from competitors and get noticed in public spaces. With this technique, companies can promote their products without spending too much money on advertising campaigns or commercials.
7. Content Marketing
Content marketing is a great way to reach out to your audience and engage with them. You can use it to generate leads, retain customers, etc. You can employ many tactics ranging from gaining in-content links from bloggers and making informational videos to launching a podcast. If you have difficulties with creating written material, visit Trust My Paper professionals for assistance.
8. Experiential Marketing
Traditional forms of advertising are no longer sufficient. Marketing is now focused on the customer experience. This shift in marketing has resulted in experiential marketing, a new type of marketing that focuses on the customer experience.
Marketing professionals use a variety of techniques to create an experiential campaign for their clients, including:
Virtual reality;
Immersive environments;
Interactive installations, etc.
Conclusion
The new year will bring a lot of exciting changes to the hospitality industry, including new technologies, emerging trends, and high-end services. The best way to stay ahead of the trends is by staying updated with hotel marketing strategies. In this regard, one recommends that you keep a watchful eye on new ideas and tactics. Thus, in 2022, your hotel will be able to position itself as one of the most sought-after destinations without spending too much on marketing campaigns.
About the Author
Max Mitchell is a freelance writer. He is very passionate about typing, creating complicated spreadsheets, and consuming an inhuman amount of caffeine. Nevertheless, he is also the creative type of individual who will always find a new perspective on topics of interest.