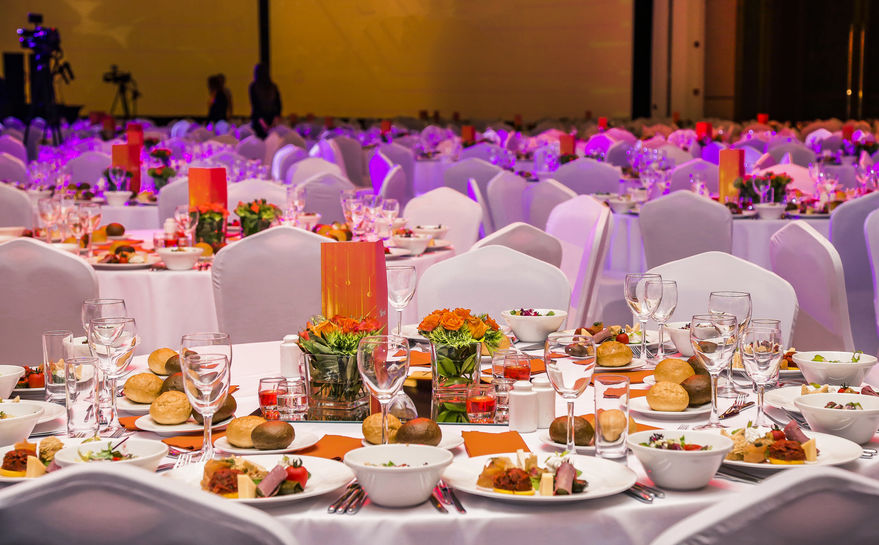 Hoteliers Are Turning to Event Professionals to Design Their Spaces
If you were building a house, you'd hire an architect, right? It sounds pretty simple. In the case of hotel design, you must rely on more than just a good architect. These days, consumers are looking for more than just a comfy bed and a place to rest their heads. They're searching for a venue, a space that's ideal for weddings, meetings and other events. In fact, the site plays such a huge role in a consumer's decision-making that up to 30% of people say a meeting's location determines whether or not they'll attend.
However, many hotels' ballrooms and event venues don't match what consumers are searching for. To keep up with current trends and consumer demand, many hotel professionals are looking to experts in the field of event planning and design for help. If you haven't yet hired an event specialist, you probably should.
Staying Current
Because the event planning industry is constantly changing and evolving to meet consumer demands, professionals must stay up-to-date on all the latest trends. This includes color, theme, decor, technology and even culinary nuances, and involves hours of research and a constant re-assessment of popular culture and design. Staying this informed about the changing aspects of event planning is often more than the average architect or hotelier can handle.
Event planners are perfect for the job. They are required to invest time in researching emerging trends. Once they understand the consumer, they can communicate current styles and themes to designers, creating an ideal space that matches your objectives. Moreover, they can help you design a space you can easily mold and alter later on to continually meet and exceed customers' expectations.
Jacks of All Trades
Since event professionals must be well-versed in current trends and understand multiple aspects of venue design, they often come to the table with a multitude of knowledge and different skills. From creating and curating props and 3D lettering to lighting and furniture placement, event professionals are experts in a wide variety of specific design fields. Working alongside an architect or hotel designer can help bring their ideas to life.
For instance, you might think the dim chandelier and gold carpeting in your ballroom is perfect for a wedding or business meeting. However, an event planner may see those as complete turn-offs for consumers. They will find a new chandelier, better carpeting and maybe even a trending color scheme to renovate the room and have it venue-ready in no time. Being multifaceted in such a way allows event planners to pull together all different components and aspects of a place to create a more visually pleasing and cohesive atmosphere.
A Comprehensive View
While you may be more focused on designing a ballroom that caters to a specific consumer, like a newly engaged couple, event professionals are busy constructing a comprehensive view of all clients and their needs. They constantly re-evaluate what will work for all guests and what will attract all kinds of venue-seekers — from businesspeople to brides. Thus, they understand the positive and negative repercussions of each design decision and how they will affect the client, either encouraging or dissuading them from booking your hotel as a venue.
By putting the interests of the clients first, event specialists help you out in the long run. Think about it. The more attractive your venue looks to potential clients, the more likely they are to book your space. Of course, this benefits you by promoting your site, attracting new clients and putting money in your pocket. If you can't completely understand a certain design decision or deem it irrelevant, try to look at things from the client's perspective. Thankfully, this is much easier to do with the help of your event professional.
Follow Kacey on Twitter and subscribe to her blog to keep up with her travels and inspiring posts!