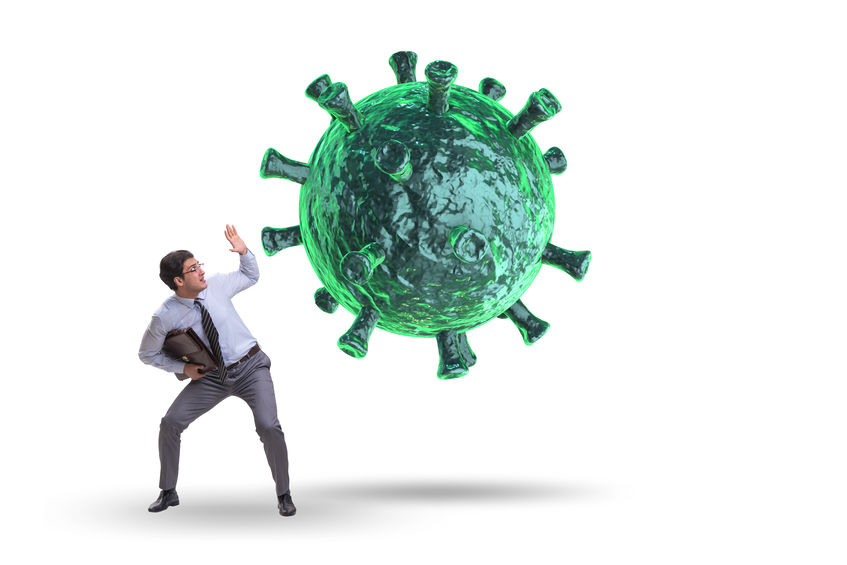 How can your holiday business navigate the coronavirus crisis?
The current coronavirus outbreak has had a pronounced effect on international travel and on the hotel & hospitality industry. If your business centres around the provision of holiday accommodation, you will have seen your bookings disappear before your eyes, and chances are that you've had to close your doors to visitors completely for the time being.
Whether you have luxury hotels in Cornwall or manage holiday villas in Marbella, you may be wondering what on earth you can do to protect your business over the next few weeks and months, how to manage customer communications effectively and how you can put yourself in the best possible position to take full advantage of returning visitor traffic when the pandemic is over. Hopefully, this article can provide some useful information in this difficult time.
Essential COVID-19 government advice
First things first. According to the UK government's official advice for accommodation providers, businesses offering hotel and other accommodation in the UK - including B&Bs, hostels, campsites and caravan parks and short-term lets - should now take steps to close for commercial use. There are certain exclusions as well as more detailed information, all of which you can find here.
In addition, if a guest with suspected COVID-19 symptoms has been staying at your accommodation, there is detailed government guidance on decontaminating the (non-healthcare) premises, that you can read here.
How to handle guest cancellations
Loss of income as a result of cancelled bookings is going to be a major problem. The question of whether guests should be refunded when they cancel their holiday is a bit of a grey area, but dealing with this successfully is crucial for managing guest expectation in the longer term. Leading holiday let platforms such as Airbnb have taken the decision to refund all bookings in full if the cancellation is due to coronavirus.
While it is up to individual owners to decide the best course of action for their properties, these are unprecedented times and it is highly advisable to be as flexible and compassionate as possible, no matter what your normal cancellation policy says.
Some guests may be able to make a claim for the cost of their holiday through their travel insurance. However, many holidaymakers may not have taken out a policy, or their cover does not extend to cancellations due to coronavirus.
If your business is not in a position to issue refunds, try offering guests alternative dates or negotiating a modest admin fee to cover your costs. It is more important now than ever before to build a positive relationship with your guests so that they book with you again in the future.
Taking bookings for the next few months
While the current virus outbreak is still active, it is critical to adhere to government advice regarding the provision of holiday accommodation, as mentioned above, as well as COVID-19 essential travel guidance in the UK and beyond. This includes supporting local communities by adhering to strict government guidelines regarding non-essential travel, social distancing, quarantine and self-isolation measures.
Many hotels and other accommodation are now closing their calendars for the coming weeks but are accepting bookings for summer 2020 and beyond. In view of the uncertain situation, it is recommended that you keep your cancellation policies flexible so as to retain customer confidence. Utilise 'flexibility' as one of your primary marketing messages at this time to give extra reassurance to guests wishing to book without risk.
Deep cleaning your premises
It should go without saying that you should also do your utmost to reassure visitors about high levels of hygiene and cleanliness at your accommodation to ensure their safety at all times. Highlight that you are following local official guidelines and best practices to minimise any risk, and that you are going above and beyond the recommended standards to provide complete peace of mind.
While your business is closed to visitors, now is an excellent time to carry out a thorough spring clean. It may also be a good opportunity to catch up on any property maintenance projects or upgrades that you haven't had time to carry out, and bring forward any improvements that were scheduled for later on in the year.
Marketing beyond coronavirus
While the current situation is truly dire in terms of public health and business performance across the globe, it's not going to last forever. Once the pandemic is under control, business is bound to return. For holiday accommodation providers, it is therefore essential to continue marketing their businesses, albeit with a tweaked approach.
While we can expect interest in holiday bookings to return, though perhaps tentatively at first, it is likely that in-county staycations will form a larger share of business than overseas travel. Focus your marketing effort where the market is going to be strongest while maintaining an international presence that you can build on when greater confidence has returned.
Author: Dakota Murphey