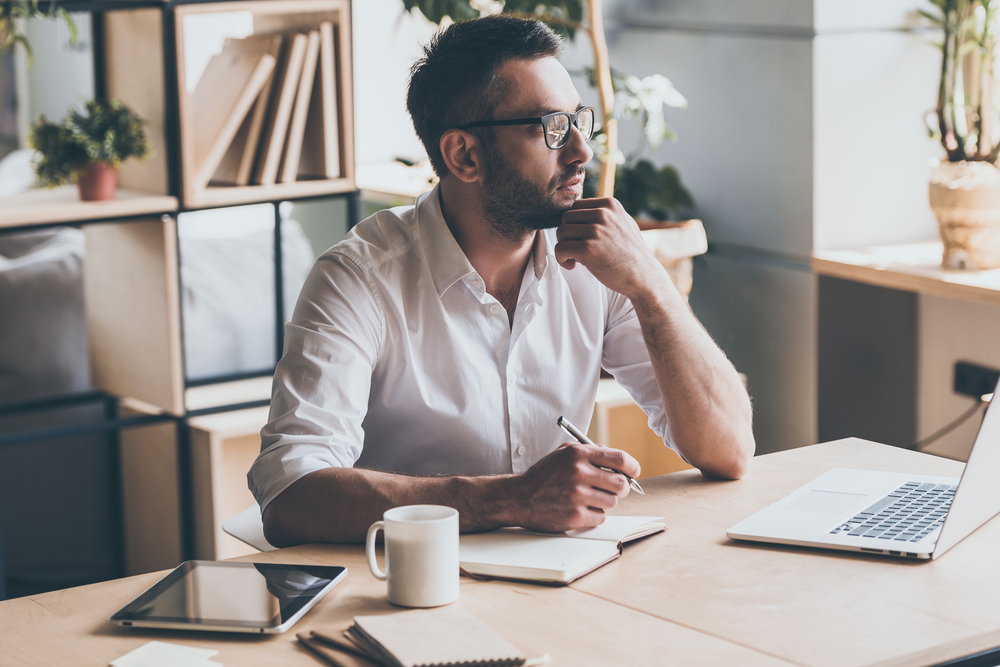 How to choose the best PMS for a boutique hotel?
Choosing the right Property Management System (PMS) is an important decision for any hotelier. A PMS acts like the brain behind a hotel's entire operation. It can help in streamlining the workflow that comes with managing a property, saving you time and increasing your revenue. It will also give you more time to interact with your guests. Automating management tasks related to bookings or invoicing frees your hotel staff from manual operative work, allows them to focus completely on customer satisfaction and offer a better and more personalized service.
Operations in the hospitality industry need need support no matter how small or big the business is. We believe in a complete solution that saves you from tiresome manual work.
Below we have set out several characteristics your PMS should include to truly support your operations. By choosing an all-in-one solution, you will save on time, costs, as well as reduce complexity of your business.
br>
Integration
Your PMS should have the capacity to be integrated with other systems and software you need to run the property. As an example, if your company has been keeping data as a Microsoft Excel file, the question is how easy it is to copy such data into the new programme. Other examples of common external systems include housekeeping and call accounting. It's very important that your PMS connects with a Channel Manager that lists to your desired Online Travel Agents (OTA).
More than 50% of hotel reservations nowadays come from the online environment. If you don't have good integration with your online presence, you may not be maximising your occupancy. Moreover, manually maintaining your room inventory separately for clientes who book online leaves you very much open to mistakes.
br>
Cloud
Another requirement you should have towards a PMS is to be cloud-based. By using cloud-based software, you will make your life as a manager easier. This way you will no longer need place to store the server which would run the PMS. All you need to do is bring your smartphone or tablet with you. Furthermore, you do not any IT staff that would constantly need to fix problems and bugs that appear within the system. Everything should be done automatically in the cloud by the PMS provider. There are additional benefits to PMS systems – they are more flexible, more reliable, more affordable and can be easily scaled when you business outgrows the existing capabilities.
br>
Channel Manager
A channel manager is a piece of software that simplifies the communication between a hotel and an OTA. Hotels and small properties need to have cooperation with as many OTAs as possible in order to increase exposure and reservations. A good channel manager should allow you automatic inventory update and booking capture on all channels, rate updates, rule setting to minimise or fully prevent overbooking risk and managing OTA rates and rules directly from the PMS. Using a channel manager that works with your PMS permits immediate synchronization of rooms allotment to all connected OTAs when you make a change in your booking calendar. Using an external channel manager would lead to delayed updates and bigger chance of error due to more steps in between you and the OTAs.
Your ideal PMS should enable you to upload different number of rooms and prices to different OTAs, and this way enable the optimal channel distribution. It should also make frequent comparisons of the room inventory of the PMS and the OTAs and fixes any inconsistencies. It should be able to offer as many 2-way connections with OTAs as possible, preferably with all leading ones, such as booking.com, Expedia, Hotels.com etc.
br>
Booking engine
Your preferred option should be a PMS that is actively connected to a booking engine. In order to avoid manual work, any changes in room availability should be updated immediately in the booking engine room inventory.
One of the foremost benefits of integrated booking engines are 0% commission fees, which automatically mean a higher revenue per booking. You also won't need to rely on any third party for data that is crucial to your business! It is important to have full control over your data which you can then leverage to personalize your service and improve the offering.
The online booking engine should blend in naturally with the overall design of your hotel website and brand. Creative a simple and intuitive design, and focus the attention on what's most important for your target customer. Do not forget about being mobile friendly! When guests land on your site, the search and booking process have to be as intuitive and easy to use as possible, and the payment process has to be completely secure.
The booking engine should offer a variety of payment options. Your customers should be able pay in cash, via bank transfer, via Paypal or with credit card through a payment processing organization that they trust. The customers feel safe to give their credit card information in a recognized payment page.
br>
Reporting
Reporting and data analytics is a key aspect of your hotel's operations and strategic planning. Before purchasing a PMS solution, you should evaluate different options to assess what kind of reports they provide, and whether these reports will help you gain insights on hotel's revenue and performance. The PMS should let you view, print and export a broad variety of useful and meaningful reports with visually appealing graphs of sales, payments, reservations etc. As a manager, you should not be wasting time manually collecting and analysing data. That is your PMS's role. It should provide you with clear information that will help you make informed decisions in the future.
A housekeeping feature is also essential in managing the daily tasks, so make sure it is intuitive and provides all the information necessary for your housekeeping staff.
br>
Pricing and invoicing
Rate management is a very important part of a hotel's strategy. Hotel managers spend a lot of time assessing the correct pricing for their accommodation and preparing attractive packages and deals. A property management system needs to be able to support these processes. It should also provide the possibility to create multiple price lists, special offers, early booking discounts, long stay discounts etc.
In order to avoid any third party provider and related costs, your PMS should also allow you to keep track of reservation payments, invoice your customers, and control revenue and outstanding balances. It should generate accurate reports like Financial, Sales, Commission reports, and be up to date with sales estimates. And don't forget, in order to function well the invoicing tool should be integrated with Channel Manager and your very own booking engine!
br>
Support and flexibility
Before purchasing your very own PMS, make sure you will be offered full support whenever you have a question or something goes wrong.
How many days per week is support offered?
Can you reach someone in the time zone appropriate for your needs?
Can you speak to an actual person for assistance, or do they »employ« chatbots?
Does the support team speak your language?
Do they provide tutorials to help you master their solution?
Are they constantly developing their product?
Make sure that the answers to all questions above are favorable and suitable to your needs and conditions!
br>
Is there a free trial being offered? Test the solution before you buy! During your trial, you'll be able to see whether the product has all the functionality you need to run your business smoothly.
In order to save on costs and make your life as a hotelier easier, you should select a solution that encomprises all the necessities described above. We do not want you to spend too much time on configuring internal processes; rather dedicate your valuable time to plan your hotel's development strategically and offer your best service to the guests.
To enable you to do so, hoteliga has prepared an all-in-one solution for hoteliers. Why don't you give it a try? Click here for a free trial! You will not be disappointed!