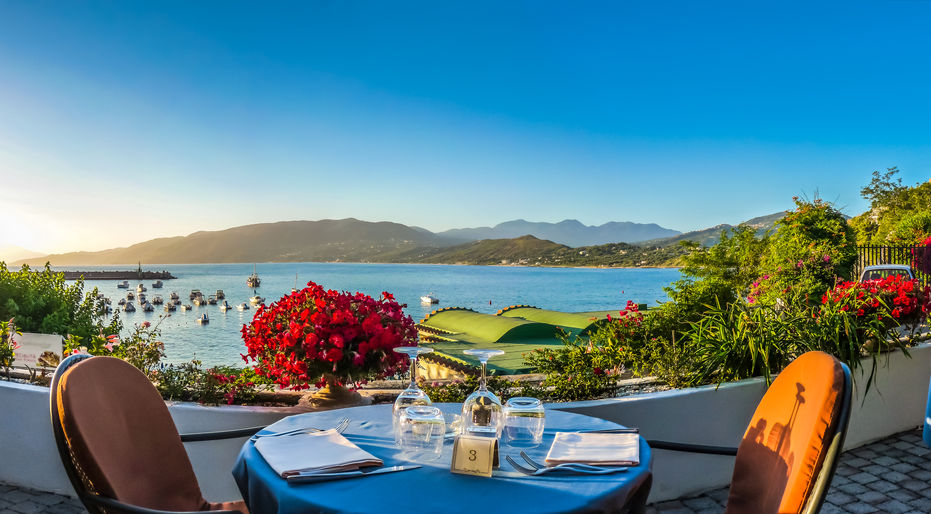 How to Leverage Restaurants to Boost Business at Your Airbnb
Airbnb allows many property owners to make a second income, but operating a successful rental home requires more than fresh linens and lovely pictures. You also have to market your property to people who want to get the best experience with their vacation budget. This guide explains how to leverage restaurants to boost business at your Airbnb, even if you live in a small town.
You don't need a marketing degree or years of experience to become a great rental property manager. Use these tips to think strategically about why people book your Airbnb unit and why restaurants could make them more interested in visiting.
Create a Restaurant List
People don't want to stay where they won't feel welcomed and relaxed. Some vacation rental projects increase revenue by appealing to visitors through luxury amenities and perks. While you might not have the budget to install a hot tub or buy a waterbed, creating a restaurant list could be one of your featured amenities.
No one goes on vacation to take on a research project. Reading about nearby restaurants online wastes time and takes too much effort during trips that are supposed to be relaxing. Visitors will appreciate a list of local diners or five-star restaurants, so they never have to wonder where to get a great meal.
Show Off Unique Dining Features
If travelers wanted a typical dining experience, they'd stay home. Most vacationers look for new culinary adventures while at their destination, so show off unique dining features near your rental property. List locally owned diners that serve international cuisine. Mention which restaurants that strategize food cost reduction efforts to make meals more affordable for diners with tight budgets.
Preventative Maintenance
Although restaurant maintenance is not necessarily exciting, it is an important part of operating a successful restaurant. Failure to do so can lead to more expensive repairs and renovations down the line, which is why having a sustainable restaurant maintenance program is so important.
Restaurant equipment that is working just fine are taken for granted. Maintenance becomes a concern when something breaks but being reactive can cost a great deal in terms of lost business and emergency repair calls.
For example, you want your heating, ventilation, and air conditioning system to always function. Climate control is not only important to the comfort of your customers but may have health department implications as well.
Offer Special Deals
Many rental property owners partner with nearby restaurants to secure special discounts for their guests. You could create a digital coupon code for delivery apps or print discount deal flyers for large family orders. Restaurant owners may give 10% off if your guests make reservations during specific months as well.
Businesses can work together to increase revenue across the board. Speak with restaurant owners to discuss how a partnership would lead more tourists through their doors. It will give your property a competitive edge while supporting your favorite eateries.
Connect Restaurants to Tourist Travel
Visitors will eat at restaurants that connect to their travel purposes, so consider why people book your Airbnb listing. They might visit for the location or a popular tourist attraction nearby. If visitors stay at your venue to go to the beach, they'll spend more time in the waves by choosing oceanfront restaurants on your provided recommendation list.
Travelers will also book your property if you leave a few restaurant suggestions on your listing. Encourage them to daydream about why they'll go on vacation and where they can eat to keep the experience going between activities.
Leverage Restaurants to Boost Business at Your Airbnb
A little bit of research goes a long way for vacation property owners. Make a restaurant list for guests and talk with local owners about discounts to leverage restaurants and boost business at your Airbnb. Your guests will appreciate their effortless dining experiences and you'll increase your annual bookings.
About the Author: Cora's passion is to inspire others to live a happy, healthful, and mindful life through her words on Revivalist – wholeheartedly convincing them that everyday moments are worth celebrating. Cora has spent 5+ years writing for numerous lifestyle sites - hence her sincere love for both life and the beauty of style in all things. Keep up with Cora on Twitter, Pinterest and Facebook.