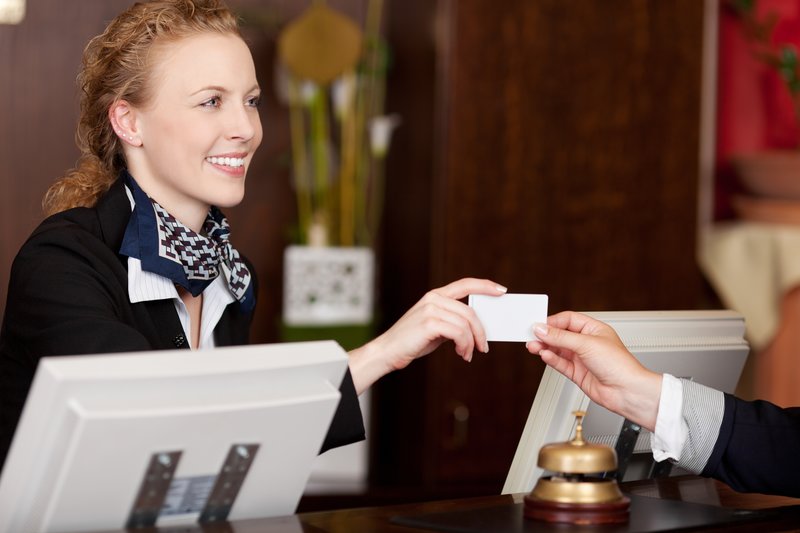 How can you Reduce No-shows and Cancellations at your Hotel?
No-shows and cancellations have to be a hotelier's worst headache. Every hotel's goal is to fill up all their available rooms. However, it's also true that the higher the number of bookings, the higher the cancellation and no-show rate.
Nevertheless, some no-shows and cancellations are simply the customer's own choice, and it's your task to be well prepared to tackle the problem. Join our journey as we discover 6 strategies of reducing no-show and cancellation rates.
1. Know where your customers are coming from
Before tackling the problem of cancellations, you should be aware what are the channels the reservations are coming from. It is crucial to know who the customers are and how they prefer to book. With this information at hand, you can analyze and infer their behaviour with respect to different booking methods. Have they booked via your website? Via an OTA? Perhaps through a travel agent? Knowing this piece of information should not only translate into an entry into your statistics book – rather, you should use the information to predict how often you might receive cancellations and what the underlying reasons for no-shows are. Once you are able to follow the paths through which you receive bookings, you will be able to analyze information and determine trends for each of these channels.
As an example, OTAs tend to produce higher cancellation rates due to easiness of searching and booking through their website. Many customers might book accomodation just to secure the option, but as soon as they find an option with a better offering or a more favorable price, they will not doubt about cancelling the first booking.
2. Organize reminders through your PMS
To effectively tackle reduction of cancellations and no-shows you should consider using a cloud management software system that incorporates both hotel booking engine and hotel check-in software functionalities. You can use the system functionality to send personalized emails which will enable you to stay in close contact with the customer. You may prompt visitors to respond to an email reminder to confirm their arrival.
ΤYour Property Management System should serve as centralized tracking system that unifies all of your channels. That way you will have all relevant information in one spot – including the calendar, rates, policies, room maintenance, invoicing etc, as well as offer the possibility of checking-in online to your customers to reduce their waiting time. All of these features and many more are available for you to try out during a 15 day trial with hoteliga .
3. Have a clear cancellation policy!
You will need to prepare a well-structured cancellation policy and make it clearly visible to your guest. The policy will have to be attractive to your guests but also protect your interests. Your guests should be informed about the unfortunate consequences of cancelling or forgetting about their stay at your hotel. Your terms and conditions must state that you will charge in the event of a no-show, however, you may only charge one night and not the whole stay.
Within the policy, make sure to include deadlines before which the customer may cancel their booking. If the customer does that, the room will at least free up for other guests and the chances of losing your income will decrease dramatically.
In any case, your policy will probably be tightly related the one of OTAs you deal the most with. OTAs often apply their own policies through non-refundable bookings. Your cancellation policy should be present on the same screen view as the check-out screen used to present the reservation details, or within the same sequence of web pages that the customer accesses during the check-out process.
4. Send out booking reminders
You are clearly excited about the bookings you are getting but your guests are equally excited to stay at your hotel. The time period between when a guest books and when they arrive is critical to the overall guest experience. The guests' stay begins the moment they book! After they had booked a room, make sure to provide them relevant information and remind them about their upcoming stay. Not only should you let them know how excited you are to welcome them soon, you should provide them a lot of valuable content that is sure to make their stay even more memorable!
Provide them with tips on what to do in your town, where they should have dinner, or explain them the public transport system. This email ensures that your guest experience gets off to an excellent start, and massively lowers the chances of booking cancellation or no-show.
5. Do not be afraid to oversell
As you are probably well aware, overbooking is a way of anticipating cancellation rates and no-shows.
Data from NetAffinity shows cancellation rates of up to 60% on OTAs across different types of hotels. A 2016 study from Mirai found an average of a 19% cancellation rate on a hotel's brand website, while the average cancellation rate on Booking.com and Expedia were 39% and 25% respectively. These numbers can quickly tell you that cancellations are a standard occurence in the hospitality industry, and you should be prepared to tackle the problem.
You should not fill your capacities too early and then close out the channels. It might mean that you are selling the rooms too fast with bookings that might lead to future cancellations. You will need to track the pace of cancellations as a certain date is approaching and as effectively as possible estimate the number of rooms by which you should be able to overbook the capacities.
6. Contact your customers when they do not show up
We know you will be unhappy with customers that did not show up. That is understandable as, after all, you lost revenue. However, the best thing you can do at that point is to act towards preventing such events from happening in the future. The best way to achieve this is by contacting the customer that did not show up and enquire into the causes. If the problem lies within your reach you should do your best to solve it.
If you issued a no-show charge, be clear and honest, and explain that you have had no choice but to abide by the terms of the contract by issuing the fee.
However, make sure to let the customer know that you would still be happy to welcome them again to your property. You may want to consider offering an initiative that might be of small significance to your hotel but would make a difference to the guest. A free breakfast, for instance.
We thank you for reading our 6 recommendations on how to reduce no-shows and cancellations at your hotel! These events are directly affecting your revenues and in most cases, it is difficult to offer the room to another customer. Nevertheless, we suggest you consider no-shows an opportunity. It is key to work towards lowering the no-show and cancellation rates as soon as possible and bring your revenue management to a new level!