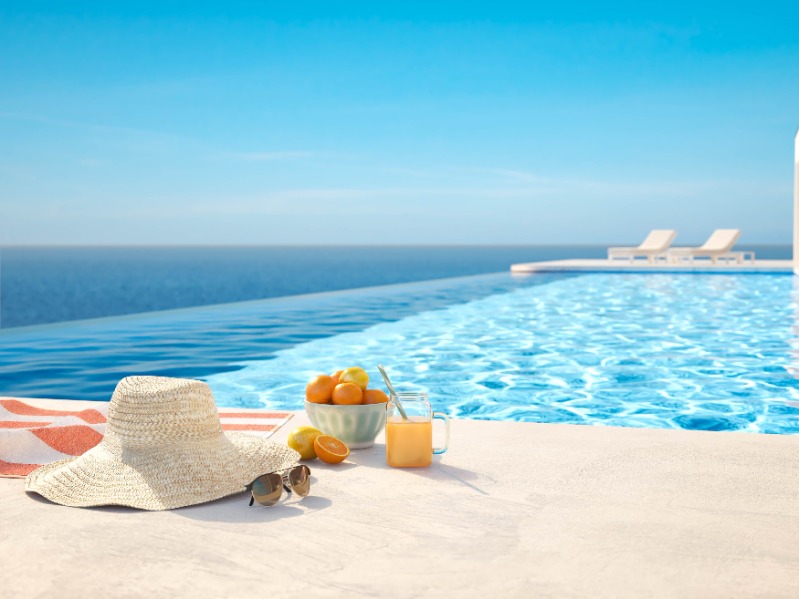 How To Upgrade Your Hotel's Pool To Bring in New Clientele
As a hotel owner, you want to attract as many clients as you need to fill your rooms every night. For many, this means adding amenities. If your hotel already has a pool, how well is it working for you? There are a wide variety of things you can do to upgrade your pool area and bring in more clientele.
Add a Snack and Drink Area
Swimming and splashing around for hours usually make people hungry and thirsty. Is there a convenient way for your hotel guests to eat or drink while they're at the pool? If not, consider adding an area to grab snacks or drinks. Depending on the type of hotel you run, you may even want to include a bar for alcoholic drinks. Make sure there are plenty of healthy or workout-friendly choices in case you have guests who are trying to swim laps. Include things that have salt, as salt before workout is important.
Provide Inflatables For Guests
Floating around in a pool donut or using a pool noodle to get around the pool and splash around a bit is always fun. Providing free pool inflatables is an excellent way to keep guests interested, especially those who have kids with them. Store them in a container near the pool with a sign that says they are available for use. You can typically get these for only a few bucks each at places like Walmart, so it's a small investment that could bring in more clientele.
Add Some Foliage
Is your outdoor pool lacking in beauty? You can look up pool builders near me to get ideas of what's possible. Consider what type of plants and other beauty you can add to the area to make it more appealing. This means adding plants and trees to provide some greenery and shade for your clients. You can also include rock formations, smaller pools, and even waterfalls.
Include Unique Water Features
Basic pools are fine, but are there ways you can make yours more unique so that your guests have an even better experience? Consider features such as an infinity edge or overflow sides. Hotels that have an excellent view do amazingly well with infinity sides that make people feel like they're right in the thick of the scenery. Adding overflow sides that connect that water with the deck is another good idea. As an added bonus, overflow sides allow the water to go through the filtration system more quickly and make it cleaner.
Create Time For Pool Games
Sometimes, it's good to have a little planned fun. Set aside time during the day and throughout the week for people to join in pool games if they'd like to. You can add a net for people to play volleyball in the pool, include floating baskets for basketball, or host a competitive game of Marco Polo. Be sure to include information about the pool games and times they're played in your guests' rooms so they'll know what's going on and when.
Add Some Mood Lighting
Outside, it's hard to see after dark without some lighting. Inside, the fluorescents above can become overstimulating. Try adding some mood lighting to your pool area. Think low lights that allow people to see what they're doing and where they're swimming but that are also low enough to create a comfortable vibe. You can even add waterproof lighting to the bottom of the pool to create a more unique experience for your guests.
No matter what type of upgrades you intend to add to your pool, be sure to work with a professional for anything that involves changing the construction of the area in or around the pool. This way, you can be sure the job is done right and that your guests are safe while they're swimming.