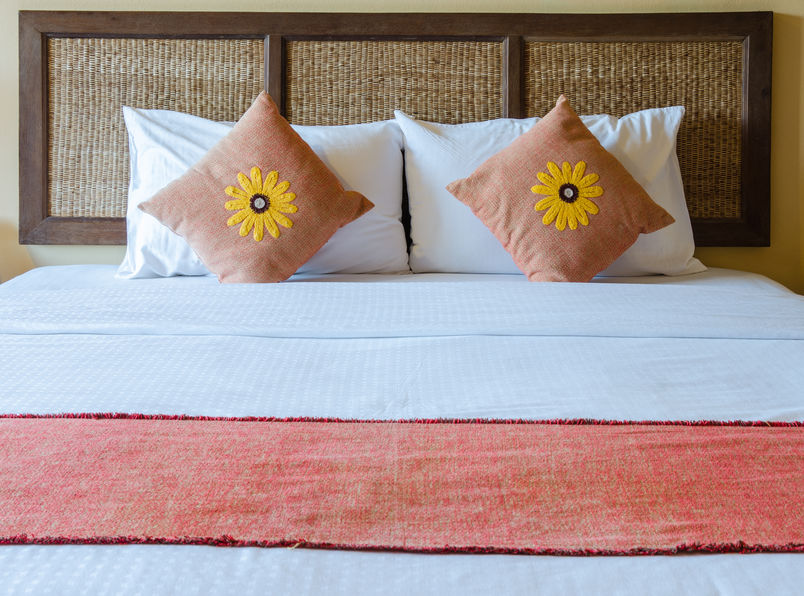 Importance of health and safety for your guests
Proper risk management helps both employers and employees to identify, analyse and avoid or mitigate risk from various sources.
For those in the hospitality industry (hotels, resortsand more), there's an abundance of potential risks to identify and address to ensure the wellbeing of your staff and guests.
In this post, we explore the specific legislation that addresses health and safety as it relates to guests. We'll also highlight duties of care that hoteliers have for guests to their hotels and provide some tips on how to protect the wellbeing on your visitors so that they can focus on enjoying their time with you.
5 Potential risks to guests
Guests are open to a variety of risks when staying at a hotel. While it's impossible to highlight every risk they're open to, we've picked some of the more important ones to discuss. You're able to prevent these risks through good management, supervision and effective training.
Slips, trips and falls: Your duty of care places responsibility on you to maintain the property to a reasonable standard. This includes fixing dangerous conditions and taking steps to protect guests. It's important to remember that you can be held liable for injuries to guests even if it's out of the negligence of an employee.
Food safety: It's important to avoid food contamination to prevent the spread of salmonella or E. coli. Encourage proper food handling to avert lawsuits, compensation claims and general loss of reputation for your brand.
Liquor liability: Any business that serves alcohol is open to potential risks of injury both on and off your property. Providing your employees with appropriate training is essential to mitigate these risks. You should also remember to consider licensing and identifications.
Bedbugs: While this isn't the sexiest of topics, it's a common fear shared by hotel owners and goers worldwide. An infestation can lead to many health risks including uncomfortable itches and welts. Consider precautions sure as extensive cleaning and vacuuming daily and between guests. In case of infestation, throw away offending materials (towels, sheets, etc.) and encase the mattress in protective covers. Carry regular checks recognizing the signs of bed bug eggs as early as possible.
Transportation: It's not uncommon for hotels to provide transportation for their visitors. In these cases, problems may occur when accidents happen. It's important to train drivers on the correct procedures and regulations when driving company property. Remember to conduct all the necessary checks when screening drivers including licenses, background, education, training etc.
5 tips for keeping your guests' safe
Here are some of the best practices to create a balance between keeping visitors having fun and keeping them safe:
Training staff: The first step to securing safety is to train your employees on how they can recognise and eliminate risks around the building. Hotels are generally held to a high standard so it's important to train staff on your procedures and processes.
Educating guests: That leads us nicely to the next tip which is to educate your guests on potential risks and how to avoid them. Ensure that they understand their safety and security responsibilities.
First Aid: Because injuries can happen at any time, it's important to make first aid accessible to everyone on the property. Remember to place first aid boxes close to areas with high risks of injuries including the gym and swimming pool.
Uniform: By providing your staff with appropriate uniforms, you're eliminating the risks of work-related injuries. Remember that your maintenance staff will require different attire from their colleagues working with food. Providing these reduces the possibility of transferring dangerous substances to your guests.
Communication: Because practices and procedures are different at every establishment, training and signage are important to ensure guests and employees are familiar with the processes at your property (in general and at times of emergencies). Remember to install signage at entrances, fire exits, parking lots and more.
This article was written by the Health and Safety experts at Croner