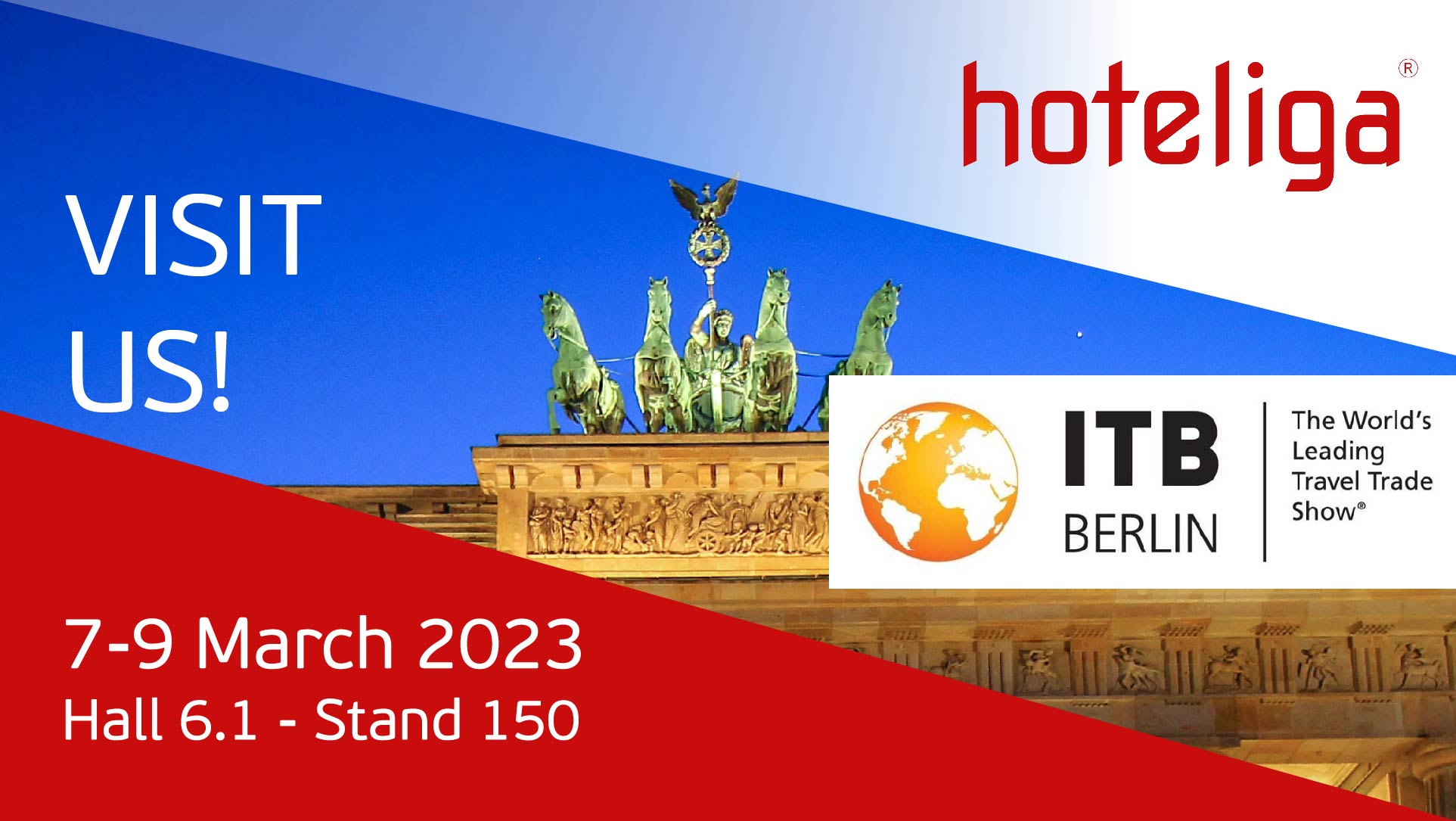 Visit us at ITB Berlin fair 2023
For more than 50 years the name ITB has stood worldwide for industry knowledge 365 days a year, networking and trendsetting events, whether in a virtual, in-person or hybrid format. ITB Berlin is the largest travel trade show of international tourism. It is an annually held B2B trade show and convention for the travel industry
Hoteliga with Epsilon Hospitality, actively participates this year at the International Tourism Exhibition ITB/a> Berlin, the largest travel trade show of the tourism sector!
It will be an amazing opportunity to meet in person and discuss how we can help, ushering it into a new era of automation!
We will be waiting for you at the Hall 6.1 - Stand 150. We will be pleased to introduce you to the most complete and reliable All-In-One Cloud Solution for Managing Properties and show you how you can quickly and easily upgrade your hospitality business.
Request an appointment at ITB!
Contact us for a FREE 30 minute presentation to learn how you can easily manage your reservations, automate your business processes and increase your efficiency with the help of hoteliga.