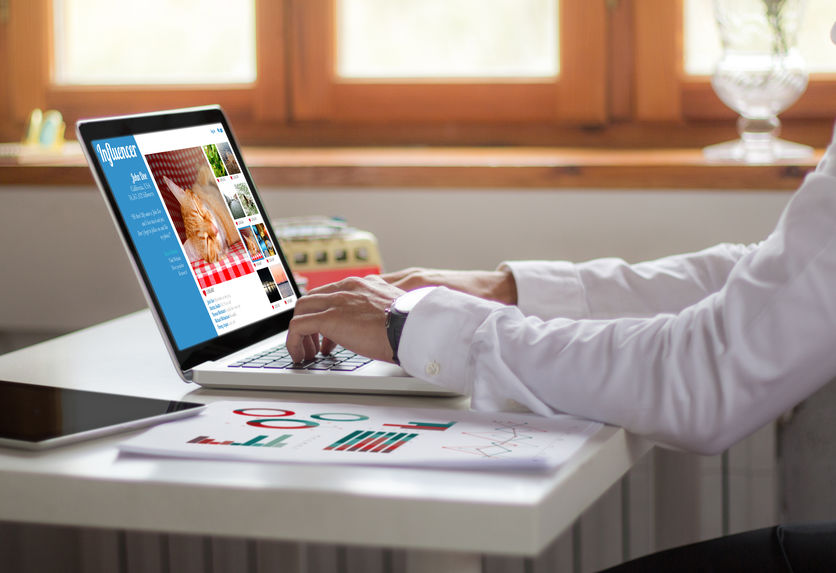 The Impact of Influencer Marketing In The Hospitality Industry
Thanks to the rise of technology over the past few decades, marketing and advertising have evolved at an unprecedented rate. As such, every one in four consumers now use social media to make purchasing decisions, which has since thrust the importance of celebrity ambassadors and influencer marketing into the limelight.
But, before we can understand why this transition has taken place, we first need to understand what 'influencer marketing' actually means. Welcome to Influencer Marketing 101.
Influencer Marketing 101
The rise in popularity of influencer marketing was born out of the technological age and the movement of marketing-focused services into the digital world – such as TV, paid advertising and social media.
Influencer marketing encompasses both traditional and new forms of marketing, and centres around the idea that celebrity endorsements can not only boost a product or service's image, but it can also bring with it a new audience more closely associated with the celebrity of choice.
Thanks to the exponential growth of online platforms like Facebook and Instagram, influencer marketing has allowed users to reach what we now call 'influencer' status.
Instagram, in particular, has become one of the most popularly used platforms for this form of marketing, largely thanks to the one billion people who use it on a monthly basis. Of this number, a large proportion includes millennials who influence the purchasing decisions of their followers through the pictures they share.
For instance, this B&B provider regularly updates its Instagram feed with relevant pictures, videos and content related to both the services they offer, as well as the area they provide them in. They also utilise Instagram to encourage their guests to engage with them, sharing their views and experiences through their own social media channels as, effectively, a free form of advertising.
Influencer marketing works in a similar way; taking advantage of the large followings certain celebrities or high-profile figures have to promote a product, event or service. Within the travel industry, for instance, influencer marketing has helped accommodation providers not only increase their lead generation and brand loyalty, but also the amount of traffic their website receives.
Celebrity Marketing
Today more than ever, the term 'celebrity' not only defines those spotlighted through the film and music industries but also individuals with a large following on social media. As we've touched on already, these influencers – celebrity or otherwise – typically have a strong effect on the purchasing decisions of their followers due to their status or authority on a particular niche.
Celebrity influencers who work on behalf of a company remain highly active across their platforms, building communities and sharing messages. To understand how this works effectively, the film industry is a particularly useful example. Take Margot Robbie's recent appearance in Once Upon A Time in Hollywood, for instance. Fans of her work will have contributed to the film's success by essentially engaging with the film because of following her on social media.
Hospitality Influence
The use of influencer marketing over the last few years has slowly started to become the norm across various sectors. Aside from the various benefits of attaching authority and audience to a brand, influencer marketing also contributes to solidifying brand recognition.
Amongst various others, travel and hospitality are two industries which prove just how valuable influencer strategies can be in propelling the performance of marketing campaigns. After all, when it comes to deciding on a destination to visit or hotel to stay in, consumers are more likely to trust a personal recommendation over a traditional marketing platform; influencer marketing works with this idea to marry the credibility of a celebrity's status with the service they promote.
Using influencers in the hotel industry not only allows you to define your target audience but reach them through somebody that has worked to already solidify a strong and credible relationship with their audience. This can help smaller brands move through the usual noise that surrounds larger brands, enabling them to enter a new realm of consumer trust through relationship-building.
Final thoughts...
Traditional marketing within the hospitality landscape isn't as effective as it once was. Nowadays, a combination of influencer marketing with social media and content marketing is redefining the word-of-mouth marketing funnel, providing a more authentic way to connect and engage with audiences.
By carefully selecting influencers with a strong community, sense of authority and a lifestyle that fits with a business' precise service, hospitality-based services can be offered to consumers in an effective, current and highly enticing way.
Author: Dakota Murphey