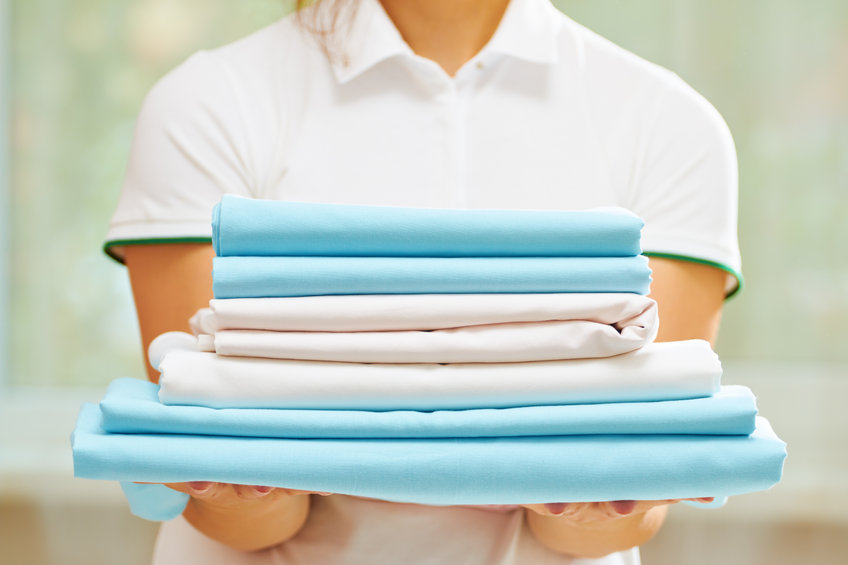 When To Rent vs Buy Hotel Supplies
Furnishing a hotel can be a costly endeavor. There are many factors to consider when searching for supplies, such as weighing the costs between renting and buying certain items. Rentals can save you money and allow for upgrades and maintenance from the rental company. On the other hand, owning your supplies can offer more control and possibilities for branding.
The choice between renting and buying might depend on the product. Some items make more sense to rent than others. For instance, renting a dishwashing machine for the kitchen can save money on maintenance. Plus, the rental company provides the added perk of supplying soap and calibrating the device to ensure it cleans properly.
However, a dishwashing machine may not be the only item on your list. Here are a few other supplies that you should carefully consider before buying.
Office Furnishings
If you're a hotel primarily serving business travelers, filling a conference room with tables and chairs is one issue at hand. So, the top question is, should you buy or rent furniture?
Consider basing your decision on your budget and reputation. First, it seems logical to purchase office furniture because it is 100% yours. You're also in control of how each piece of furniture is used, maintained, and ultimately disposed of.
Purchasing furniture also means you won't have to make monthly rental payments. However, the upfront costs of purchasing furniture can also place a huge dent in cash flow, especially for quality furnishings.
Renting office furniture provides access to high-quality furniture that your business couldn't otherwise budget for. You can also focus your attention on style and functionality that you may not find possible with a limited budget. Additionally, you can use it as a tax deduction for your business and make adjustments when needs change.
Linens
A rental service may be the better solution for hotels with unique product needs. Hotels must ensure that proper supplies are sufficient, and part of that includes laundry. A rental linen service allows you to handle inventory management efficiently.
In addition, they can notify hotels when it's time to replenish. Towels should be replaced regularly because they tend to get stained or damaged. Most linen services have a guarantee that they provide repairs and stain removal free of charge. When constantly replacing linens yourself, those expenditures can add up quickly. In contrast, linen companies can help you save money.
If you're hosting an event at your establishment, buying linen, such as tablecloths, may not work for you. In some instances, the materials can feel cheap and add to a tight budget. You can rent from linen service companies that offer high-quality linens at a manageable price.
Kitchen and Bar Equipment
Hoteliers with a bar and restaurant want the team to operate with the best equipment and a minimal investment. The chef may require specialized appliances and a unique kitchen setup depending on the cuisine the chef prepares.
Avoid assuming you need to purchase everything for the kitchen. A dishwasher and a cooler are much better options for leasing because they can become outdated quickly. You'll also receive free maintenance and repairs throughout the lease's lifetime.
Other advantages leasing offers are the flexibility of a lease term and the option to arrange yearly equipment upgrades. The initial cost is also lower and allows you to start with fewer upfront costs.
One of the downsides to renting kitchen equipment is sticking with them until the end of the lease. This means if you find a better option, you may have to wait until the contract ends. Regardless, you may be able to add in a clause to upgrade to new equipment whenever you decide.
The other issue with leasing equipment is that you won't own them, so it won't help you build equity. In some cases, the overall cost of leasing can be much higher than purchasing equipment outright. In contrast, negotiating a great service deal can help minimize the long-term cost difference.
Make Your Business Decisions Wisely
When making these decisions, it's always smart to make careful considerations. Weigh the costs and benefits for every item you consider before deciding to purchase or lease. What may seem like an excellent deal could cost your business significantly more over time.
When analyzing prices, you'll have to factor in interest rates and your credit history. Poor credit scores could mean higher interest rates and could make or break your business. Ultimately, purchasing could be the better move, but you have to consider the long term and study the numbers carefully.