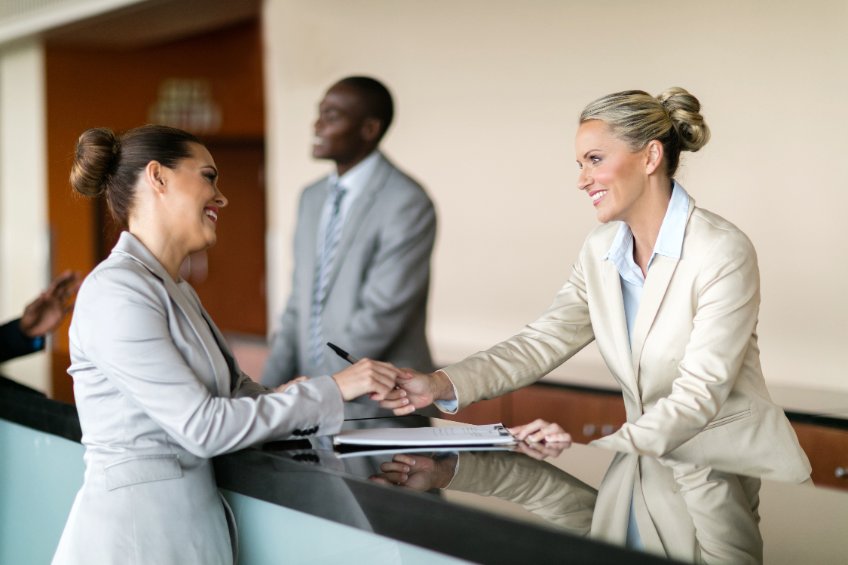 4 Reasons Listening to Customers Is Important
When you work in hospitality, the customer is number one. Hospitality centered around lodgings, such as hotels and bed and breakfasts, are primarily dependent upon the experience provided to the customer. Customers' view of their stay will be impacted by the lodgings and food, but the experience they have overall will be the ultimate determiner of whether customers leave happy with their stay. With so much riding on the customers, the customers' satisfaction may be viewed as a cause for consternation for business owners and their employees. However, a more productive perspective would be to view customers' satisfaction as an opportunity to grow as an establishment.
Listen To Respond
Listening to the voice of the customer allows an establishment to respond to their customers' needs in real time. A real-time response will have an immediate impact on the customers' experience during their stay which will help avoid receiving negative feedback that cannot fully be resolved after the fact. It is only by listening to the customer that such real-time responses can happen.
Listen To Care
Customers who stay in hotels, bed and breakfasts, and the like are not only staying away from home, they are also reliant upon others to meet their needs. Because they have paid for certain needs to be met, they also will likely have high expectations. This is an opportunity for the establishment to make sure they are attentive to the customer and their needs and wants. Hearing what customers need allows owners and employees to immediately respond. Establishments should view customer requests as opportunities to help satisfy customers during their stay so that they do not leave unsatisfied. Whether a straightforward request or an unfortunate complaint, the customer's feedback will allow a business to respond and improve the customer's experience. This may take a negative experience and make it a positive one or take an already positive experience and make it that much better.
By listening to customers, they will know that their perspective and experience matter, which will have a positive impact on their stay overall. Customers who feel that their feelings and opinions matter will feel comfortable and have a better stay. They will also feel more comfortable returning to a place where they feel cared for which will already improve their outlook on future stays.
Listen To Learn
Attentive businesses can also help themselves avoid customer dissatisfaction. Employees who have been trained to listen to their customers will take the information learned during previous customer interactions or visits and work to avoid any actions or inactions that upset or disappointed other customers. Listing to customers will help to improve their current experience but it will also improve future visits by returning and new customers. The adjustments that returning customers experience will further impart to them that an establishment listens and responds.
Listen to Grow
Businesses that listen to their customers are also businesses that turn customer feedback into professional development opportunities. Listening to customers is not only about improving the stay of certain customers but improving the experience of all future customers. Owners and supervisors who value their customers' feedback will put that feedback to good use for the establishment as a whole and use it to improve training and interactions with customers.
The hospitality industry provides many services to people. Businesses that provide lodging to people have a particular challenge, as these establishments are responsible for making people who are in a foreign place feel comfortable and at home. This is an immense challenge, but not an impossible one. And it is a challenge that is made all the easier to respond to when customers and their feedback are prioritized. Listening to customers gives establishments the opportunity to prove to the customer that they and their comfort are of the utmost importance and conveying this truth to customers is the greatest way to ensure they have an excellent stay. Hoteliers and their employees will be greatly served by listening to their customers and using what they learn to respond and grow.