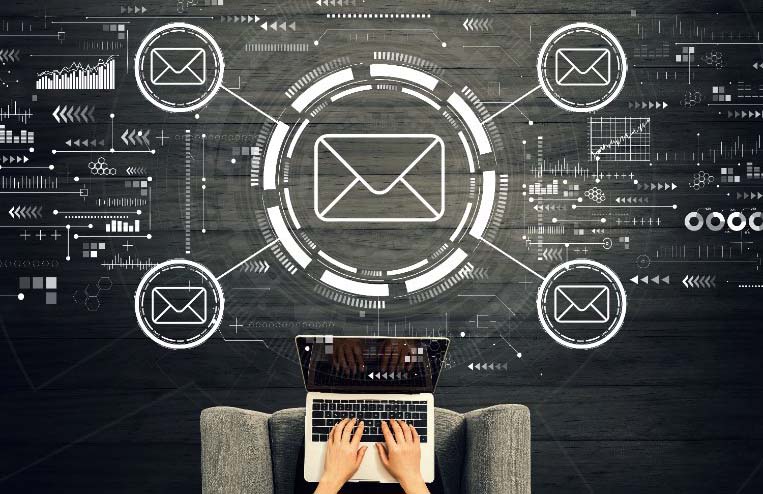 5 Reasons Why Hotels Need to Implement Email Marketing
Digital channels are excellent ways for hotels to engage with guests, customers, and travelers. However, the use of email marketing for these crucial hotel functions is highly commendable due to its effectiveness and profitability. But what makes email marketing an essential tool for the hotel industry, and why should hotels implement the strategy? Find out here.
For Sales Promotion
Email marketing is an excellent way to promote sales and improve revenue through cross-selling and upselling.
Cross-selling makes the sale of extra hotel services possible. It offers customers an excellent opportunity to maximize their stay and make it more unique. Cross-selling email marketing aims to provide hotel customers or guests with services that will make them happier and more comfortable.
For instance, after customers check in, they can be offered post-check-in emails that promote complementary services essential for their stay like entertainment, spa treatments, or dining packages. When sold, these services earn revenue.
Upselling is also of the same importance. Customers can switch up to a high-end service or product with better quality and pay more through a customized upselling email, generating more revenue.
To Increase Leads
A hotel can keep its brand alive through lead generation. If you build a leads database, you will have an easier time keeping all your rooms booked. After all, businesses grow from gaining new customers and keeping their interests alive.
Emails are excellent tools to drive a hotel's website traffic. A hotel's marketing team can promote and accelerate direct reservations or bookings if it sends target emails. Assuming the targeted audience has not yet booked or confirmed their stay, they can see the email, probably ignore a different booking method or platform, and reserve.
Additionally, email marketing can help showcase a hotel's services, location, and upcoming events, making it suitable for increasing bookings. Ultimately, the hotel gets business it otherwise wouldn't have obtained, keeping its brand alive.
To Encourage Customer Loyalty
An effective email marketing campaign for a hotel is not only about reaching new customers. It also considers old and regular customers who keep offering business. From time to time, hotels should customize emails for these customers to encourage their loyalty. Everybody likes to feel appreciated and valued, especially regarding business, and hotel customers are not any different.
Hotels can use appreciation and thank you emails to keep building positive relationships and loyalty.
It is essential to have an email marketing campaign that asks customers what they like best about the hotel, their preferences and dislikes about room rates, food, services, hotel ambiance, etc.
Such feedback lets a hotel know its strengths and weaknesses to improve customer experience, keeping customers around more.
For Data and Reports Analysis
Hotels that use email marketing are better equipped to analyze the data and reports generated during the campaign.
Email marketing analytics can help account for crucial hotel data like open rates, click-through rates, conversion rates, website traffic, email-generated sales, revenue impact, and even unsubscriptions that emerge from the mailing lists. Through that, the hotel's management can monitor which of their products or services are more attractive or relevant to specific guests.
A hotel can then eliminate what does not seem to work and, more importantly, channel resources to more profitable ventures and promotions, avoiding resource misuse or misallocation.
For Return on Investment
One thing about email marketing is that it can reach a broad audience within different age brackets compared to other marketing options like social media. Most people prefer business communication to be done via emails. You would see why email marketing is a more effective marketing strategy.
Hotel customers who receive email offers are also likely to spend more than those who don't. Again, analytics like email-generated sales and the impacts of emails on revenue are essential for creating strategies that promote and generate desirable hotel net profit.
Final Thoughts
Hotel marketing is challenging like for any other business. However, a hotel that leverages email marketing can see significant business growth from improved relationships, customer engagement, boosted profit margins, and revenue streams.
The measurable aspects of email marketing also make it easier for the management to eliminate campaigns that do not deliver.
If you are a hotel operator who hasn't yet considered email marketing, the above reasons should be your wake-up call to do it.