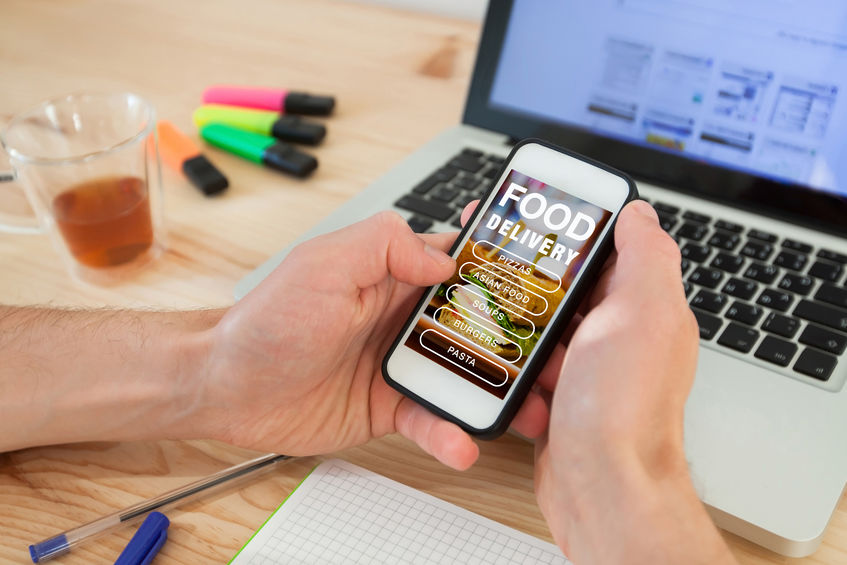 5 Ways to Improve Your Restaurant's Design for Delivery
Hotel outreach programs often focus on attracting new guests. While bookings are a significant revenue contributor, it's also crucial to maximize the use of in-house restaurants. Creating a delivery service is one way to use an existing kitchen team in new ways, but there might be a few technicalities standing in the way. These are five ways to improve your restaurant's design for delivery so it's easy to upgrade without significant renovations.
Designate an Exit

After a long day of layovers or driving, guests don't want to squeeze past delivery drivers while reaching the front desk to check in. Large front doors could fit increased foot traffic, but that doesn't guarantee a pleasant long-term experience. Squeezing everyone through the same entrance and exit could also clog traffic patterns through the lobby.

Designating a specific exit for delivery drivers is a smart way to get ahead of these problems. Guests will continue to experience a quiet, pleasant check-in process and kitchen staff can use their private exit to the parking lot as needed. This exit could be an existing emergency exit through a back hallway or a new door within the kitchen that leads directly to the parking lot.

Reorganize Kitchen Team Members

Current team members know how to navigate their kitchen because they've had many months or years to organize everything. Food prep, cooking and plating all happen in specific places. Delivery orders will have to fit in with everything else, so management should plan to reorganize their team in a few ways.

Hire drivers who have experience with rush-hour orders and timely deliveries. Post the job advertisements in several digital locations and include all necessary information to interest applicants, like:
Hourly pay
Guaranteed hours
Employee benefits
There should also be separate spaces for plating in-house meals and delivery orders. Install a secondary counter or shelving unit for boxed meals so no one accidentally confuses them for an in-person order. The shelving or cabinets around a new counter can double as storage space for to-go boxes, cups and cutlery as well.
Integrate Delivery Software
People order food for delivery because it's quick and easy. Everything's on one accessible site or app for instant ordering. Restaurants that used virtual ordering software during 2020 saw their sales increase by 840% while people were home, but hoteliers can join the trend even after the pandemic ends.
Everyone enjoys streamlined virtual services. Integrate delivery software that puts orders, tracking and billing in one place. Customers will enjoy trying food at home and management will benefit from instantly accessing whatever they need while closing the registers at night.
Optimize Hotel Security
Safety is another issue when hotel restaurants expand with a delivery team. Management should create or upgrade the restaurant office suite to accommodate a security system. Exterior cameras will monitor the delivery door to ensure the drivers make it to their cars and back without issues. Constant surveillance in the restaurant's private office optimizes the team's safety and provides high-quality, timely service.
Create Take-Home Menus
Guests who enjoy a dine-in experience may want to take a menu home with them. They can use it when they want to order in the future if they prefer calling their order over the phone. Print take-home menus and stock them at the restaurant's host stand or by the front desk. They're a convenient way for guests to remember their dining experience and always have access to the delivery phone number if they don't prefer smartphones or digital ordering.
Improve Your Restaurant's Design for Delivery
Management teams can use these five ways to improve their restaurant's design for delivery. Strategize details like food prep, supply storage and security upgrades. Everything ensures a safer, faster process for staff members and customers. The positive reviews will generate more orders and turn the delivery service into a significant source of revenue.
About the Author: Cora's passion is to inspire others to live a happy, healthful, and mindful life through her words on Revivalist – wholeheartedly convincing them that everyday moments are worth celebrating. Cora has spent 5+ years writing for numerous lifestyle sites - hence her sincere love for both life and the beauty of style in all things. Keep up with Cora on Twitter, Pinterest and Facebook.