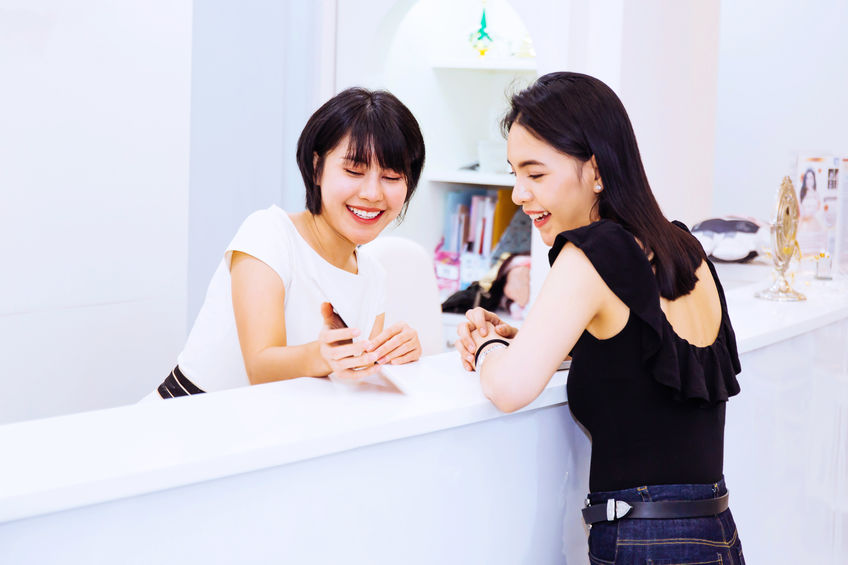 6 Tips for Implementing Personalization in Your Business's Online Marketing
Connecting with your customers is crucial to the success of your hospitality business. With the rise of online travel agents (OTAs) focused on the "best deal," there's always someone who can beat you on price. But personalizing your marketing with a signature online persona can set your business apart.
The more you can connect and relate to your existing and target customers, the more likely you'll earn their business — and keep it. There are plenty of technology-driven tools available to facilitate the process. Balancing technology and the human aspect is the challenge. Consider these six tips to personalize your company's online presence.
Audit Your Website

As mentioned, relating to and understanding your target customer is essential. Analyzing their online habits and how they navigate your website, as well as where they leave it, can provide valuable information on how you can improve your company's services.

Testing your website's traffic using A/B tests to compare how visitors respond to changes in your website is beneficial, as long as you monitor the traffic you receive. Take the findings with a grain of salt — bot activity can account for more than half of the website visitors you receive.

Less (Options) Is More

Giving customers too many options creates the opposite effect. The more information they are presented with, the less likely they'll be able to make a decision. Companies like Amazon and Netflix have mastered this paradox by providing website visitors with a few recommendations to guide them towards conversion.

Using the findings from your website audit and collecting data from embedded cookies gives you an idea of what visitors are looking for, so you can provide them with just enough information to help them complete the booking and increase your conversion rates.

Make Cutting Out the Middleman Worthwhile

Targeting the online booking customer can be lucrative. The majority of US adults (83%) prefer to book their travel online. Most of the customers go straight to the top travel websites for deals. Finding ways to redirect a portion of that market to book directly from you should be a priority.

Give potential guests an incentive for booking directly through your website with exclusive offers. The incentive can be small — a welcome tray of tea or coffee, complimentary high speed wi-fi, or a welcome kit of crayons and a coloring book for kids. The goal is to encourage customers to visit your website to book directly.

Add Personalized Promotions

To take personalization next-level, consider adding a customer program where a guest can enter their personal preferences such as floor level, check-in times, favorite services, meal preferences, the purpose of travel, and more. Design the process to be fast and achievable in just a few clicks. User permission is essential to avoid legal issues. Include easy to understand disclaimers on how you plan on using their data.

Organize the information into a demographic database by categories and send target marketing emails or mail invitations according to the demographic. For example, you can market special package offers for families, business travelers, foodies, or health-oriented guests interested in spa experiences.

Don't forget to continue the personalized touch when the client checks in. Train reception to quickly access a customer's preference file so they may greet the guest with a personalized welcome by asking how their trip from home was, or if they know about the new room service menu additions that may be of interest. Be sure to communicate the changes to your customization processes with matching levels of detail. Always emphasize the importance of safeguarding the client's information they access.

Integrate the User Experience

Most operations focus the personalization aspect entirely on the guest experience once they're at the hotel, leaving the guest with two user experiences — the online booking process and the hotel stay. Personalization needs to be integrated and extended to all aspects that involve the guest for a cohesive message.

Bringing your operation's IT department together with your guest services team is crucial to provide the same level of personal service online and on-site. A cohesive user experience means the design of the website falls in line with the property's appearance. Include your company's messages online and at the location. Any promises made during the booking process should be executed once the guest checks in. Visual design aspects such as hotel logos, colors, and imagery should flow from a customer's website visit to check-in.

Add the Human Touch to Your Website

If you're working with a template website, take the time to customize it. You may not necessarily need a complete redesign. Small color changes or the addition of recent photos from your property can give your brand a facelift.

Besides making adjustments to the look of your website, creating a blog to complement your company's online website provides an opportunity to continue your brand's message and bring in the human aspect to balance your digital persona. Adding a short blog post including photos doesn't take longer than an hour to create and upload. Some ideas of blog posts you can include to personalize your online presence include:
Short profiles on staff
Hotel guest stories
Guest testimonials
Special events at the hotel
Suggestions for activities nearby
Add links to your most popular related blog posts to your online booking engine, which could help in closing the deal when customers are considering your property.
Personalization Is No Longer Optional
The guest experience starts long before they step foot through your doors. Personalization is a process. It's most effective as long as it aligns with your brand's vision and is carried out by your staff in the form of exceptional service.
An essential part of the personalization process is the information you collect about your guests. Even if your clients are willing to provide personal data for a better experience, it's up to your operation to handle the information appropriately. Training staff to deliver on your operation's service promises while being conscious of how data is handled is key.
Author: Luke Smith