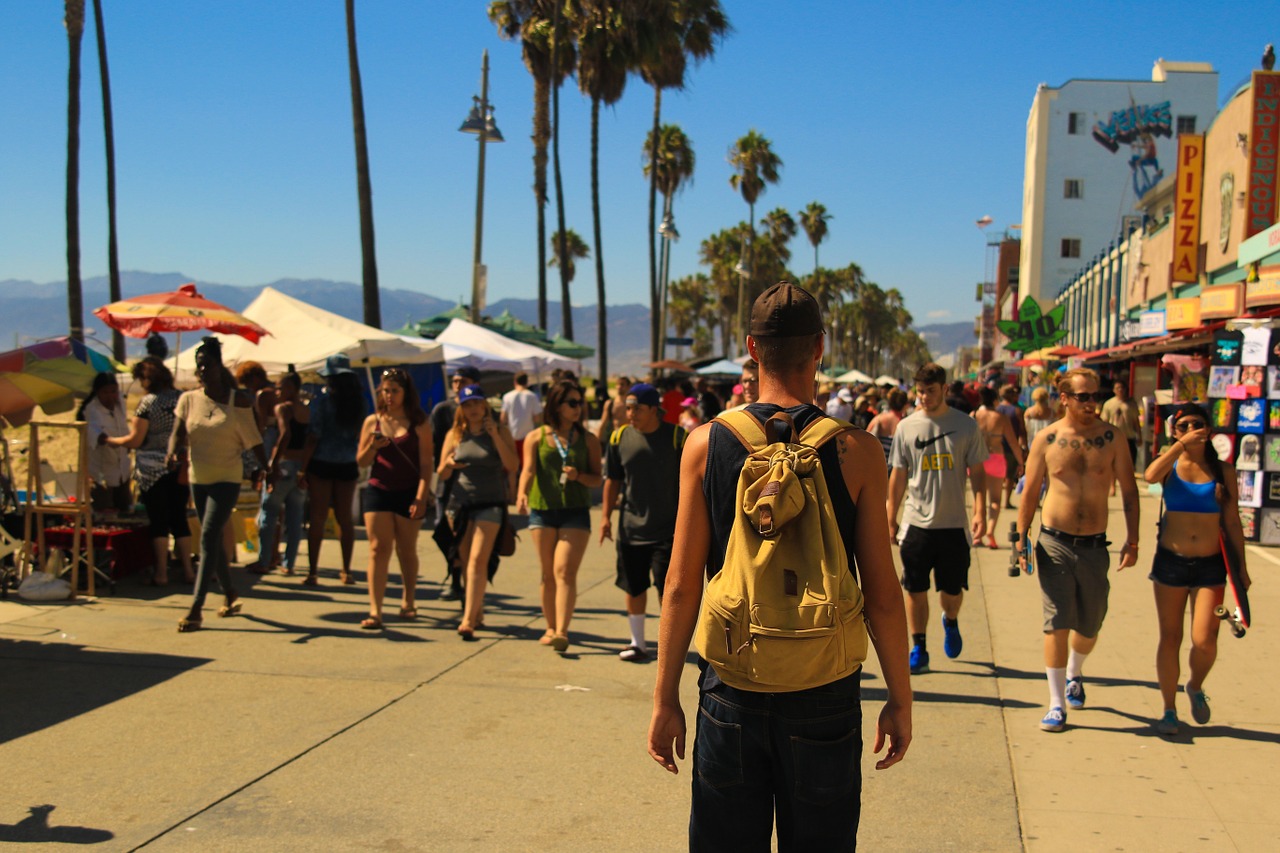 8 Tips and Tricks to Help You Prepare for Season Peak
As we are approaching summer in the Northern Hemisphere, many properties around the world are preparing for peak season. On the one hand, this means higher revenues, but you will also have to face pressure to maintain top service levels with less time and more stress.
High season is the best time to make a fantastic impression on guests. Welcoming a sea of new and repeat customers provides an ideal opportunity to gain a new set of loyal customers. We want your hotel to perform with utmost excellence during the peak season when everything needs to run perfectly smoothly.
If you want that everything goes as planned, you need a great strategy in place. These are our 8 recommendations on what to do before the season peak at your hotel. Here we go then!
br>
Review Data for Optimal Pricing & Distribution
Review last year's occupancy and revenue data to help you price your rooms and packages right and to optimize availability across distribution channels. Take into consideration your competition, but do not follow their pricing. Think about major local events that will take place soon.
To optimize distribution, review which channels most of your bookings came from during last year's peak season. Use your data to find out your optimal distribution strategy across channels. For example, if direct bookings increase for summer stays, consider reducing OTA inventory as appropriate, and this way save on commission fees.
br>
Direct Bookings
It is very important to earn as many direct booking as possible from your guests. Direct bookings generate the most revenue as they are commision-free. Furthermore, you do not need to rely on any third party for data that is vitally important to your business. OTA contract often stipulates that hotels can't market to customers that booked directly with the OTA. Losing the control of the customer's data means losing the connection and relationship that is unique to hotels.
Use the data you collect from direct bookings to know your guest, target your message according to the purpose and experience wanted from the stay. The delay-free processing will give you all the capacity you need to plan future demand. To implement this strategy, it is important to use a booking engine that automatically synchronises with the existing website and the hotel management system. When guests land on your site, the search and booking process has to be as intuitive and easy to use as possible, and the payment process has to be completely secure. hoteliga offers our own hotel reservation system that can be easily integrated with your website – check it out!
br>
Get Your (Mobile) Website Ready!
Fresh, relevant content is key for search engine optimization (SEO) and customer engagement, so make sure to update your website to reflect your property's summer vibe. Double check that all content is up to date, including rate and package information. Descriptions, images, videos, event calendars, local information and blog posts should all promote the seasonal appeal of your property and location.
Landing pages are an incredible tool to easily communicate the most important point, whether it is a special promotion, an event, or a spa offer. The landing pages need to be set out clearly and contain a proper call to action. They should aim to focus the visitor's attention on one single offer.
br>
Social Media
It is key for hotels to have a brand presence on social media channels, especially since social media marketing has been proven to be more effective than traditional marketing when utilized in a smart way and with purpose. Social media marketing permits two-way communication between consumers and yourself.
Create social media posts about your property and location, and relate it to relevant content on your website – local events, must-visit places, special offers etc.
We dedicated one whole post to social media strategies we think you should be using – check it out here!
br>
Connect with former customers
It's easier to sell to guests who've already stayed with you before (proven they had a pleasurable stay, of course). Remind them of their amazing stay with you using a newsletter highlighting the benefits of staying with you during this season as well. Guests will be familiar with your property, and if they are planning to return to the same region, you can be sure you are their top of the mind choice.
The loyal guests that keep coming back to you should always be your top priority. They are coming back because they enjoy the experience you offer. If you recognize and reward their loyalty, you'll get them even more attached to your brand.
Ask your staff to remember the name of every single of your loyal guests by name and to let them know that it's good to have them back.
Before the peak season, you should be working on you loyalty programs, and on talking to your former and loyal guests. They know your accommodation and think it is a fantastic experience, so why not ask them to recommend it to their own network?
br>
Email marketing
The goal of any email marketing campaign is to get guests to spend more money at the hotel. That might come in the form of selling services or specials for a current reservation, or simply to entice a guest to make a booking in the future.
Sending an email provide you with a chance to learn about guest preferences, establish trust, and form valuable long-term relationships. One great way to present yourself as a human being, not a company, is to send your newsletters and offers to people as a single person, one with a name and position in the company.
There are some of our tips to increase your response rate:
Include a clear, visible call to action. This is so, so important! It might involve asking the guests to book a room, reserve a table at your restaurant, or upgrade their accommodation option.
Use emotions. Response rates for positive emails with a slightly warm tone produced a better response rate than neutral emails.
Keep it short. According to the Boomerang study, the perfect email length is between 50-125 words. Less text in your email body means people will be more likely to click through. Go straight to the point.
Use short but catchy subject lines. The length of your subject line impacts response rates. In the same study from Boomerang, subject lines with only 3-4 words received the most responses.
Write to your audience. Crafting emails that consider how your core customer likes to be talked to will have a far greater impact than writing in a generic tone aimed at pleasing every single one of your customers.
Use questions. Imagine you're season peak is in July. In winter, however, you offer completely different, with different activities and food to try out. Why don't you send an email in January to people who stayed in your hotel in July, and ask them something in the lines of - We are so glad you enjoyed your time on our beach, but we were curious: What do you like to do in the winter?
br>
Search Engine Optimization
SEO involves setting up or updating your website's content and links to improve the ranking of user searches. When you're competing against other hotels in your area, you want to be ranked at the top which guarantees more website visitors. Make sure to target keywords and phrases associated with your hotel, write relevant content, use meaningful titles, and make your website very user-friendly. If you are positioned lower than third place in the search engine, your chance of receiving organic traffic is very low.
br>
Get Your Team Ready!
When preparing your team for periods of high occupancy, open communication is key. You need to regularly communicate expectations; but also ask for feedback in return. You should make every staff member aware of how they can make a difference in the hotel. When making important decisions, try to involve them as much as possible! They will appreciate that you take into account their opinion, and will feel valued and respected – consequently, they will work harder for the common success.
When occupancy levels are high, tricky situations and problems will surely arise. Use the time during the low season to boost staff confidence in dealing with various requests and complaints.
br>
We appreciate your time to read our recommendations on how to build your strong marketing strategy before the season peak! During the high season, your hands will be extremely busy, and you might not be able to evaluate your hotel's performance strategically. Therefore, we encourage you to use that bit of extra time you have during low season to prepare yourself to truly fascinate your guests with your offer.