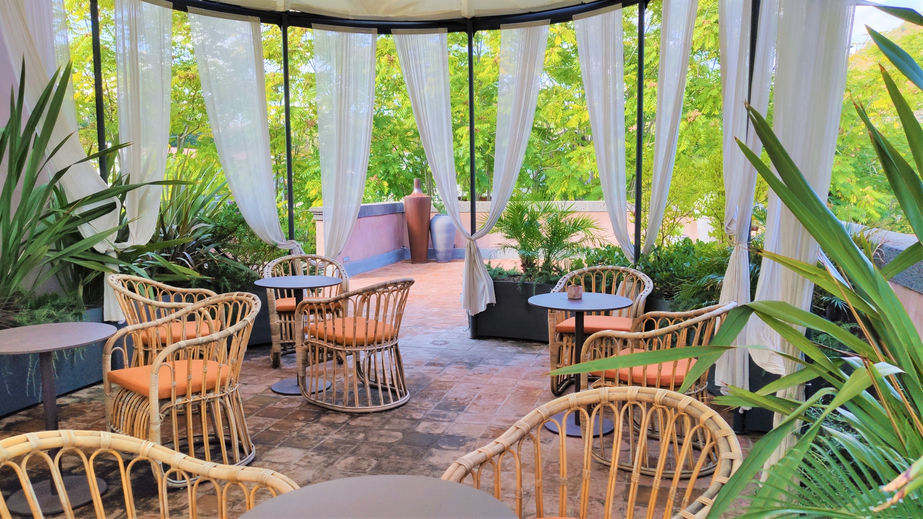 Adding Outdoor Dining to Your Hotel Restaurant
Throughout the warmer months, you can bet nine times out of 10 that restaurant-goers will pick al fresco dining. It's recently become standard at most establishments — and some are even known specifically for their outdoor dining experiences. If you look up "best outdoor dining near me," you'll quickly see the popularity behind the trend.
How do you attract customers and boost revenue? It's time to add an al fresco dining option for your guests. Here are a few points you should consider as you begin.
Find the Proper Space

Clearly, your first step will be to see whether you have enough space. If your hotel already has a suitable patio or deck area adjacent to the restaurant, you should be ready to go. Don't forget you can also use excess space like side lots for locations. Generally, most hotels can accommodate an outdoor dining area without issue.

But what should you do when you don't have a suitable spot? There are a few options to consider. It's usually possible to inquire about a sidewalk permit from your city, which would let you use a section for tables. Alternatively, you could allocate several parking spaces for your needs

Conduct a Test Run

Do your best to start slowly. This new feature can be exciting, but you want to test the waters to see how your patrons react. COVID-19 has greatly altered dining experiences — and more customers want to visit restaurants that align with the new normal. Therefore, while your al fresco dining endeavors should be successful, you still want to double-check.

Begin with only a few tables. Then, you can gauge how often guests choose to dine outside. It's also the best way for your restaurant staff to adjust to the process, which requires some planning and strategizing to perfect. Eventually, you can expand your availability once you know for sure that your decision will be profitable.

Work With the Surroundings

Try not to just set out a few tables on the road. That's alright for testing purposes — but when you start looking into expanding your al fresco dining options, you should spruce up the area's look to make everything feel more special. If you create a unique, aesthetically pleasing environment, you give guests another reason to keep coming back, whether they're staying in the hotel or not.

Look to outdoor dining spots in your city for inspiration. Popular features include tall plants and flowers between tables to create privacy. Additionally, you can incorporate string lights and other decorations to invent a cozy, relaxed atmosphere. Consider using cabanas or tents so patrons have cover from bad weather. But above all, find ways to make your new outdoor space reflect your hotel's brand identity as a whole.

Overall, you want to work with what you have. There's really no need to build an addition to your restaurant with high-end features unless that's something you've already planned on doing. It's possible to be successful even when using a spot like the sidewalk. Creativity always counts.
Incorporate Outdoor Dining With These Suggestions
There's no denying that outdoor dining can benefit both restaurants and patrons. If your hotel offers such a space, you can usually bet on attracting more customers, which will help generate more sales. Plus, consumers will have another spot in your hotel to hang out and relax. It may even become a top spot in the city for outdoor dining!
About the Author: Cora's passion is to inspire others to live a happy, healthful, and mindful life through her words on Revivalist – wholeheartedly convincing them that everyday moments are worth celebrating. Cora has spent 5+ years writing for numerous lifestyle sites - hence her sincere love for both life and the beauty of style in all things. Keep up with Cora on Twitter, Pinterest and Facebook.