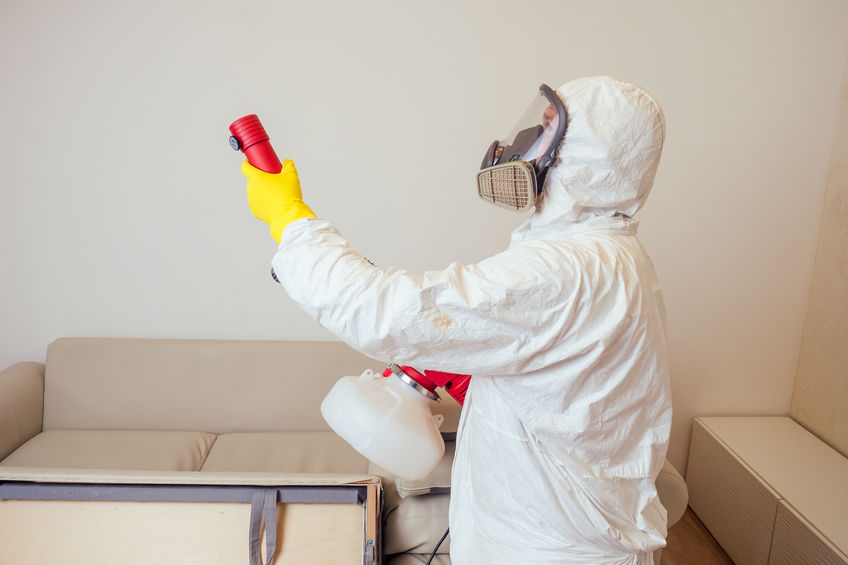 Bed bug prevention - how to best deal with these pesky critters in your hotel
When people stay at hotels, whether it is for business trips or out of necessity to spend the night somewhere (due to a missed or cancelled flight, for example), they hope to get a comfortable and stress-free experience. And naturally, hotel owners and managers are confronted with the daily task of providing them with a great first impression, flawless settling in, great attitude of their staff towards guests, and impeccable service to meet their needs and expectations. On that note, dealing with various pests and especially bed bugs, or any sort of pests for that matter, is always a daunting job for hospitality businesses. And now, even more so, as a lot of them don't operate at their full capacity, meaning, standards of control may have dropped slightly, due to reduced staff and a decreased level of inspection of infrequently used spaces.
So, with this post, we would like to focus on the bed bug prevention problem that hospitality establishments need to be aware of. It is important to understand that bed bugs may infest any hotel, including 5-star ones, as these pesky buggers are usually brought in by someone. The hotel may be incredibly tidy and clean and still suffer a bed bug infestation. You might not even notice them unless you look very closely in specific places, but your clients most certainly will.
What are bed bugs?
Knowing what to look for is the first step of bed bug prevention.
Bed bugs, in general, are relatively the size of an apple seed, but can vary depending on the stage of their life cycle. Colour- and shape-wise, they are brown, with flat, oval-shaped bodies, but if they've had a yummy meal recently, they may appear more reddish and balloon-like. Every now and again, you may also come across pale yellow or tan skin sheds that they leave behind.
Of course, it is best recommended to seek out a professional pest control technician to perform an inspection and confirm exactly what you are dealing with. There are quite a few bugs that can pass as doppelgangers, and it is important the correct pest is identified before spending excessive amounts of money on treatment.
A sophisticated game of hide and seek
Every pest comes with their set of tell-tale signs. You should know how to check for bed bugs in your hotel adequately. If you are wary enough, you will be able to notice the hints in time to take proper measures before it becomes an actual problem for your business. Here are the most common places where you should check for bed bugs:
In the seams of anything cushioned: chairs, sofas, decorative pillows, ottomans;
In the bed: in between the headboard, mattress, sheets, blankets, and pillows;
In drawer joints;
In electrical receptacles and appliances;
Under loose wallpaper;
Inside mirrors and picture frames;
In the small space where the ceiling and walls meet;
In the laundry or closet area;
Even in the head of a screw. A SCREW!
Going over this list should be mandatory for your staff every time they check or clean up a hotel room. Also, you may want to have them keep an eye out for rusty or reddish stains on the bedsheets or mattresses. And in cases when the infestation has grown larger, the presence of a musty odour is a sure indicator, too. Consider making a plan for your hotel staff to follow and handle bed bugs immediately.
Help your staff so they can help you back
We can not stress enough how important it is to have your hotel staff educated on the specifics of bed bug infestations and their habits. From hotel receptionists to chambermaids, they will be your best defence and hopefully the first to warn you of a bed bug problem before your guests do. Your staff must be attentive and observant at all times to prevent bed bugs from breeding uncontrollably.
You will also want to be very conscious and look into customers' feedback, regardless if it is in person or online, and immediately investigate the matter. Always pay attention to your guests' reviews, don't let their words and experiences go unnoticed!
I found bed bugs in my hotel, now what?
There are a lot of recommended treatments for dealing with bed bugs, such as freezing, vacuuming, heat treatment, using desiccants (such as Diatomaceous Earth that is considered a "green" solution) and insecticidal products (fogging, fumigation, powders and sprays), washing items at a high temperature, and so on. A simple Google search can yield lots of techniques to exterminate the pest; however, not all recommendations work.
Unfortunately, most people underestimate how serious bed bug infestations are, and the measures we take to prevent them must be just as serious.
So, here are some steps you can take to deal with a bed bug infestation in your hotel:
Restrict access to the room
First and foremost, you will want to remove the room from your booking list until the bed bug problem is resolved. Do the same for adjacent rooms, regardless if they are below, above, or beside the infested room, as those pesky bugs like a good trip. If there are any guests currently using an infested room, you might want to help carefully inspect their luggage and clothing before moving them to a new, bug-free room.
Fabrics, linen and towels
Be very careful when removing the bed covers, pillow casings, and all washable rugs, curtains, towels, bathrobes, etc. from an infested hotel room. Those should be kept separately from any other items to prevent spreading the bed bugs and washed at the highest temperature permissible or the type of material.
Vacuum and clean up
Vacuum thoroughly all the hotel room's surfaces and upholstered furniture, including the mattress, paying special attention to corners and cracks. Doing this will help catch quite a few of the bed bugs, as well as their eggs. It is important to seal the vacuum cleaner bag immediately and dispose of it in a sealed plastic bag. This will stop the bed bugs from escaping and infesting new areas.
Steam cleaning or a heat treatment are also very effective. High temperatures of 50°C(or about 120°F) and above will kill off bed bugs at all stages of their life cycle, including their eggs.
Extra Measures
Investing in mattress covers, if you have not done so already, is good not only for the infested rooms but for all of the hotel's rooms. A proper top-quality mattress cover is typically made of cloth, resistant to tears and folds. Also, there are no folds or seams for the bed bugs to find shelter and nest in, not even around the zipper. Last but not least, it can be easily washed.
Look for professional bed bug help
Always contact and hire a pest control professional to help you. You should do this when you first notice the signs of any pest infestation. DIY bed bug control techniques will only get you so far, they will rarely help eradicate the infestation completely and in an instance. To be fair, even professional bed bug treatments may involve a couple of visits to put a stop on your bed bug problem once and for all. So, ignoring the issue and postponing expert help may only result in it growing and becoming harder to resolve.
Bed bugs, regardless of their small size, can have a significant impact on hotels. For one, your hotel's reputation can suffer greatly if a guest is the one to find out about the bed bug problem, first. There could be all sorts of repercussions, deriving from such a scenario, be it an unfavourable online review or even costly court actions. Invest in proper pest control help on time to combat these pesky insects. Trust us, this will be far more cost-effective for you and your business in the long run than trying to get rid of bed bugs yourself.
Author: Jordan Foster