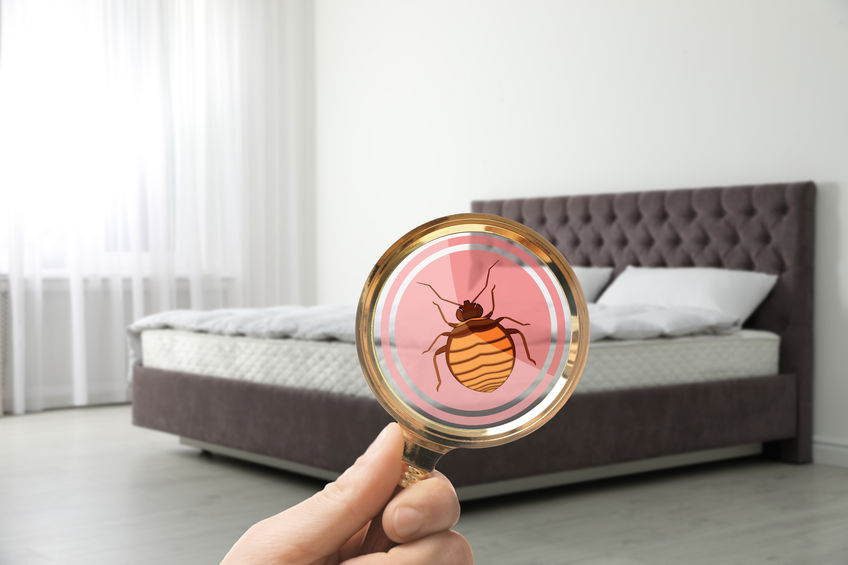 How Pest Control Became a Vital Issue for Hotels Through COVID-19
As if COVID-19 was not enough of a challenge, hospitality businesses have another major problem – cluster flies. Empire Pest Control explains in a recent blog that as the name suggests, cluster flies do not spread out individually like regular flies but rather they gather in huge swarms and, even worse, are responsible for disgusting smells when in these huge clusters.
These irritating pests can be a huge problem for kitchens as they are an indicator of poor hygiene. COVID-19 has made it more important than ever that businesses present high hygienic standards, yet cluster flies suggest a different story.
Unfortunately, it isn't just flies that are an issue for hotels. Pest control has become an extremely hot issue as a result of the pandemic, and it is something that hotels have to get right.
Pest problems = lack of cleanliness
With the pandemic making cleanliness and hygiene a key issue, it's vital that hotels show that they are doing everything in their power to keep their accommodation clean. Yet pest problems show that they aren't doing enough, and it can be devastating to any business that finds itself with an invasion of insects.
There are so many ways that hotels are improving their housekeeping and cleaning throughout the pandemic, and that's certainly a step in the right direction. But a pest problem can undermine all of that hard work instantly.
Pest control and sanitation go together
Pests aren't just unpleasant – they can also spread disease. Even when COVID-19 is out of the picture, hotels have to prioritise pest control in order to keep their customers safe.
However, the pandemic has magnified the issue of cleanliness. And while it has yet to be proven if insects can carry the virus or transmit it to humans, the danger of this potential can't be ignored. In order for businesses to maintain a safe environment, sanitation has to be a top priority.
Pests are a PR nightmare
As any hospitality business knows, being found to have pests is detrimental to a hotel's image and reputation. So, it's understandable that pests are the last thing any hotel wants. Bedbugs are especially harmful to a reputation and are among one of the worst impressions a hotel can give to customers.
Even the President of the United States is aware of the marketing nightmare that is the idea that bedbugs could be infesting a hotel. Word of mouth plays an important role in the marketing of a hotel business – when coupled with bad reviews or, even worse, news stories, it can spell the end of a brand's positive image.
Many pest control companies were forced to stop operating
Under the terms of many government lockdowns around the world, pest control companies were not deemed to be an essential service. As any company who has had to deal with pests in the past will know, pest control issues can grow exponentially in an incredibly short space of time.
This is a particularly harmful problem in closed hotels, where any pest issues would have gone unnoticed for several months, meaning that hoteliers could return to properties to find a much larger issue than they would have dealt with previously.
When paired with the fact that extermination businesses were not able to help, hotels could be facing enormous problems when it comes to dealing with bug infestations.
Hotels don't need further challenges
Pest problems are a challenge at any time, but COVID-19 is far from the ideal time to be dealing with an infestation of bugs. At the moment, businesses are struggling around the globe to tackle the impact of the pandemic and there has been an unprecedented drop in the demand for accommodation as everyone tries to cope with the uncertainty of what the virus will bring.
No-one knows what the future holds so the last thing a business trying to stay afloat in the hospitality industry needs is a pest control issue damaging their reputation.
Final thoughts...
As the world continues to navigate the uncertainty of COVID-19, hoteliers have the huge task ahead of them in making customers feel safe from any health threat, including the spread of disease through pests.
The livelihood of a hospitality business depends on incredibly high levels of sanitation, now more than ever, so it's paramount that hotels consider any ways they can to prevent pests from infiltrating their properties and posing further danger to their business.