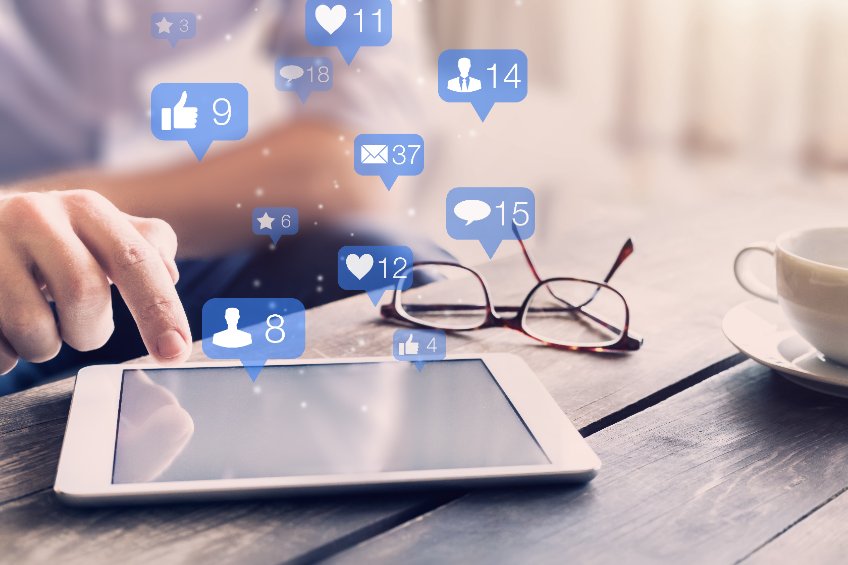 Content Marketing For Your Hotel: Where To Start
Are you looking to take your hotel marketing to the next level? With the right content marketing aimed at writing, designing, and publishing high-quality content, your hotel will stand out from the competition. Do you know where to start?
If you want to take your hotel business to the next level, content marketing is an important strategy to consider. This type of marketing entails creating and publishing high-quality content that attracts and engages readers, drives traffic to your website, and generates leads and sales.
According to statistics , approximately 148.3 million travel bookings are conducted online each year. If you want to be one of them, you should invest in this field as well. Although it can be difficult to get started, there are a few pointers that will help you get started with content marketing for your hotel.
The Top Six Content Marketing Ideas for Hotels
There are many ways to think about and implement content marketing for hotels. The best way to figure out what works for you is to start by engaging your creativity and experimenting with different strategies. Here are some of the best ideas to try:
1. Start with Your Website
If you are looking to start a content marketing campaign for your hotel, the first place to start is with your website. It is where you will create all the content that will be distributed to your target audience. Your website should be designed to attract and engage visitors from the outset.
Make sure that it is easy to navigate and contains all the information your guests need to make informed decisions about staying at your hotel. For example, you can also include a blog or other online resource for guests to read and learn more about what is going on at your hotel. Once everything is set up, it is time to begin producing content.
2. Create Blog Content
Content marketing is all about creating valuable information that people will want to share with their friends and family members. When creating blog content, there are a few things that you need to keep in mind:
You must have a consistent strategy. It means that you should always have a plan for how you are going to create and distribute your content;
Tailor your content specifically to your target audience. It means that you need to research who your visitors are and what interests them;
Be creative. You should look for new and innovative ways to distribute your content to keep your audience interested and engaged;
Make sure each post contains well-written material. It should be properly formatted, attractive, and easy to read;
Write in a conversational tone so that readers feel like they are getting personal advice from you;
You need to be patient. It can take some time before your content starts seeing results, but patience is key if you want your content to be successful in the long term.
Content creation takes time. If you do not have one, use Trust My Paper's writing service to produce a flawless piece of material that will appeal to your potential customers.
3. Use Social Media
Once you have a good foundation of blog content, it is time to start promoting it online. You can do this through social media, email marketing, or even paid advertising campaigns. There are three main social media platforms that hotels should use for content marketing:
Facebook
Facebook is the most popular social media platform in the world. It is perfect for brands that want to target a wide range of people with their content (due to its viral nature) and reach many potential customers at once. However, Facebook can be less targeted when it comes to specific demographics. For example, millennials or B2B customers.
Twitter
Twitter is another popular platform that is growing rapidly in popularity among businesses and brands alike. It allows you to send short messages that can be easily retweeted by others, which helps spread your message quickly across the web. Though it is more targeted than Facebook when it comes to demographics, it has a lower reach than Facebook.
Instagram
Instagram is the most popular social media platform for photos. It is used by more than 700 million people worldwide. It is perfect for businesses that want to target a specific audience with their content (like millennials or B2B customers) and create visually appealing images that can attract users to their website.
4. Make Sure Your Content Is SEO Optimized
Before you start creating content, you need to make sure that it is optimized for SEO (Search Engine Optimization). It means that it will be easy for searchers to find and read your content, which will help you rank higher in search results. There are a few things you need to do to make sure your content is optimal for SEO:
Make sure all your content is well written and easy to read;
Use keywords throughout the content, including title tags, image captions, body text, and in the URLs of hyperlinks;
Include images that are relevant to the topic of your article and that are high quality;
Make sure your content is optimized for social media platforms like Facebook, Twitter, and Instagram.
5. Make Use Email Marketing
Email marketing is one of the most efficient ways to reach your target audience. It is a great way to keep your customers updated on the latest news and events at your hotel, and promote deals and offers that are specific to your guests. To get started with email marketing, you first need to create an email campaign template that is specific to your hotel. It should include things like the name of your hotel, the type of email it is, and the subject line.
You should also consider including images or videos that will help make your emails more interesting and engaging. Next, you need to set up an account with a reputable email marketing platform like AWeber, MailChimp, or Constant Contact. It will allow you to easily manage all your campaigns and send out newsletters, sale notifications, and other types of emails automatically. Also, make sure that you personalize each email sent out by adding relevant content for your target audience.
6. Conduct Content Marketing Campaigns
Once you have created and published content, you should run campaigns that promote it throughout the online world. It will help you reach your target audience more efficiently and keep them engaged with what you have to offer.
Conclusion
Before you start a content marketing campaign, make sure you have an exclusive line of products and services able to deliver pleasure to your visitors and deepen the feeling of relaxation. The secret behind the success of some big names in the industry has been their consistent supply of unique, quality content that keeps customers coming back for more.
You can do the same with your new brand as well. Like any other marketing strategy, it requires time, effort, and consistency to get results. Keep these points in mind before diving into a new brand extension or changing your service delivery scheme so that people start recognizing it faster than before.
About the author:
Nancy P. Howard has been working as a writing expert at best essays custom writing service. She is also a professional writer in such topics as blogging, IT and marketing. She loves traveling, photography and is always welcome to meet new people.