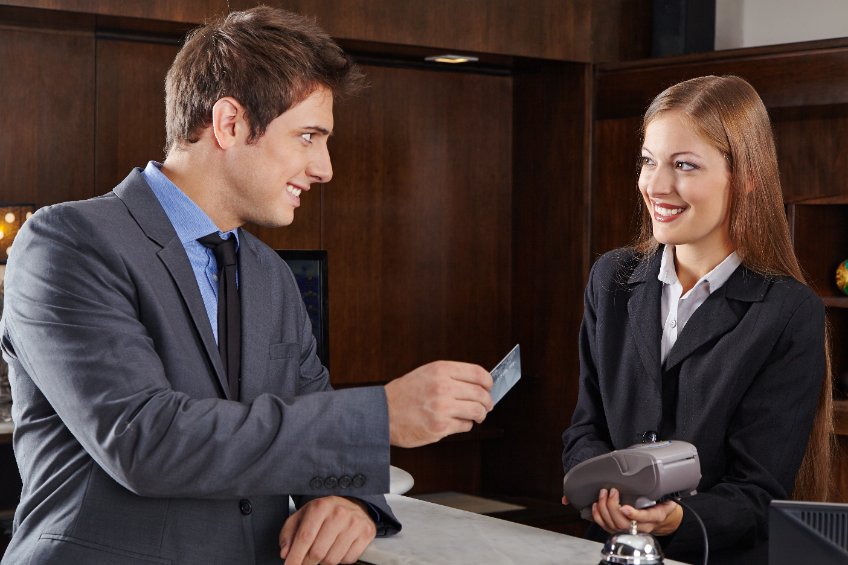 How Hotels Can Improve Their Customer Service
Customer service is a crucial component of any business in the hospitality industry, from bars to restaurants. One business model where customer service is particularly important is the hotel industry. In this article, you will discover how hotels can improve their customer service so that customers want to keep staying at their locations.
Building a More Responsive Website
Nowadays, the majority of people begin to plan their next trip or vacation by first searching for lodging arrangements. If a hotel has an old buggy website then it is going to be a barrier to entry for a vast number of travelers looking to book a stay. The first step toward improving hotel customer service and improving your hotel's net promoter score is to make sure your website is appealing and responsive.
The right website isn't just flashy, it should also be expansive in its features. This means your website should provide detailed information about the location, have a page where customers can find answers to common questions, and provide a smooth booking and reservation system. On top of this, it also helps to make your website bright and visually appealing to align with the rest of your branding.
Hiring High-Quality Customer Service Representatives
The next step to improving your customer service at your hotel is to hire the right team. Customer service representatives at hotels are often tasked with handling a myriad of issues, from booking errors to upset customers. With the right team in place, you can be confident that your establishment is prepared to handle any problem that comes its way.
When training your hotel staff, be sure to emphasize the importance of being well-versed in both remote support and in-person support. The growing demands of today's digital world mean that customers will often approach your team in various communication forums. Great customer service is there to serve your clients no matter what.
Using Online Chatbots
More and more businesses are making use of new technology to bolster their customer service plan. While having a great website is crucial, this is just the beginning of using new technology to improve your customer service. You can also try installing a sophisticated chatbot on your website to handle customer questions and escalate issues when needed.
Many chatbots serve to address customers with common questions, pointing them to FAQ pages and providing reassurance on bookings and other information. If a guest discovers they still need more help, the chatbot can route their contact to one of your live customer service agents. These chatbots are quite advanced and they can save you lots of time and resources while providing excellent customer service.
Creating More Customer Service Options
There are now more options than ever before for the hotel that wants to be sure it is serving its customers. Gone are the days of a single phone line that customers have to call. You can now set up a remote call center so that guests do not have to wait to have their questions answered. You can also leverage your website and email to take care of your client base in real time.
Listen to Your Customers
It's also wise to use your customer's opinions of your hotel to your advantage. Did your guest have a bad experience during their stay? Why not follow up with them to get a more detailed retelling of what went wrong, and how you could have fixed it?
Setting up quick customer surveys is a tried and true practice in the hospitality industry. Gathering your guests' feedback is one of the most accurate ways to improve your hotel's customer service in the future. Do this regularly and you're sure to see positive results.
Hotels have several opportunities to make their customers happy, as the list above proves. Remember to abide by these customer service standards and your customers will make your hotel their favorite place to stay.